Dak on Design: Thinking beyond the skyline to a unique look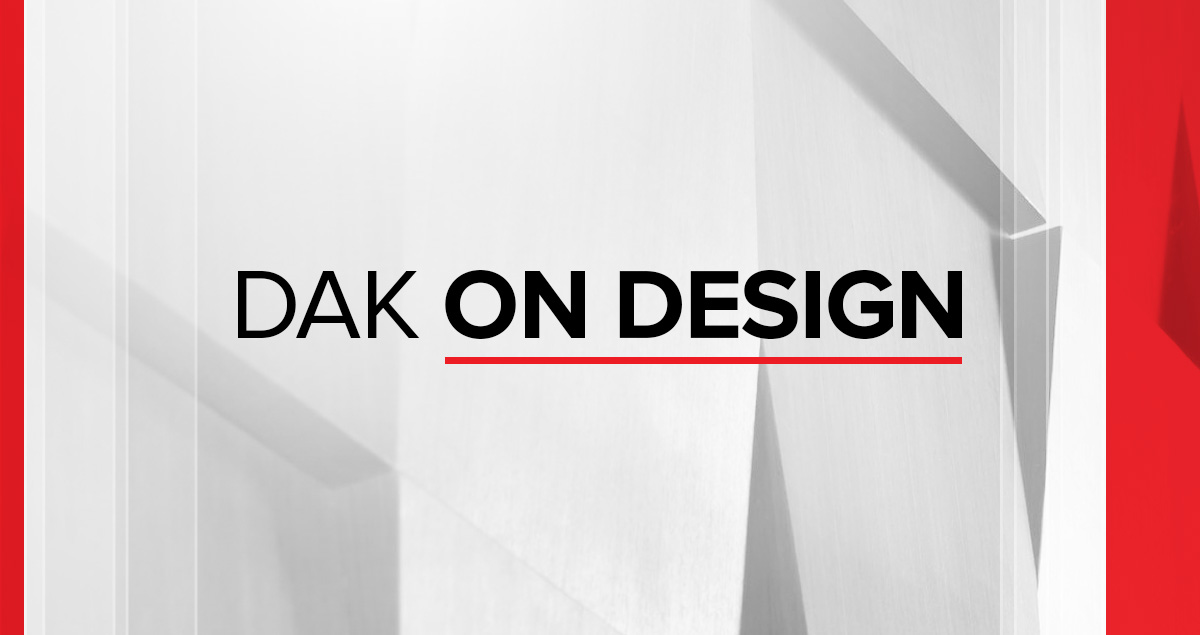 Subscribe to NewscastStudio's newsletter for the latest in broadcast design and engineering delivered to your inbox.
Last year saw a sweep of set design and technology updates at local broadcasters across the country, ranging from the top DMA with WNBC to market 141 at KBJR. With each of these glistening new studios came the latest and greatest in technology, from touchscreen Storytellers to large monitor arrays that give talent the freedom to interact with stories and infographics.
Technology has become the single biggest expenditure of the set redesign process, as stations look for flexibility and versatility in their presentation, especially with the continued rise in news output and local programming by affiliates.
This race towards technology can be a good thing for stations, as it allows for more ways to bring local content into a newscast, creating fresh and dynamic visuals on air and helping differentiate dayparts and segments.
Newscasts have to continue to draw attention, through set design and technology they can.
However—and this needs emphasis—it needs to serve a purpose beyond being just the skyline of your city.
Sets have always had a connection to place for the viewer, whether it's through the material choices, unique design elements (such as exposed beams or trusswork), or yes, the monitor fill, but a video wall can do more than just add a pretty skyline behind talent, even if it's powered by a 4K camera.
Scenery and digital elements can have a great interplay on air that creates a unique visual aesthetic that few stations are fully realizing at this moment, whether you're talking at the local or national level.
But, how to fill it?
As I've traveled across the country to studios this past year, I've heard many news directors and industry leaders talk about what's next, from more augmented reality to more monitors enveloping the entire set.
I've also heard them talk about the challenges with filling their video walls. Some stations, while investing in physical technology, are not spending the money on the processing technology required to actually input multiple feeds. Instead, they're left with a bunch of hodge-podge solutions, from using USB thumb drives to fill monitor walls to complicated Photoshop templates that map to each monitor through an automated action script.
This isn't sustainable, especially with creative talent always on the move and stories always breaking.
Every station that updates is getting a monitor wall, with most having at least some kind of display anchor center. As Diane Fiolek pointed out recently in our Q&A about Devlin Design Group's KATU design, stations are beginning to question if that's the best course, or if they should opt instead for a different configuration.
Of course, the driving force in all of this is price.
With LED technology continuing to become cheaper and cheaper, the possibilities will open up to any shape and configuration a designer could imagine — if the station dares to try it (and their consultant says it's okay!).
Every station investing in a monitor wall as their main background creates homogeneity, especially when they all have glossy skyline beauty shots.
WSB
At WSB in Atlanta, they're using a series of pre-recorded skylines for the main background, but have chosen to augment them with subtle motion graphics, adding layering and branding.
WPXI
At WPXI in Pittsburgh, the creative services department regularly shoots new video for the main background, capturing unique scenes from around the city to keep it fresh and dynamic.
Now, sets have come a long way since the race to HD in the mid 2000s, and since then, we've seen many methodologies in design. But, at the end of the day, the same logic holds true — a news set needs to find a connection to the viewer, and it must be able to withstand 60 hours of use a week, no matter the story.
At the same time, newscasts have to continue to draw attention, through set design and technology they can.