Russian network releases impressive, immersive promo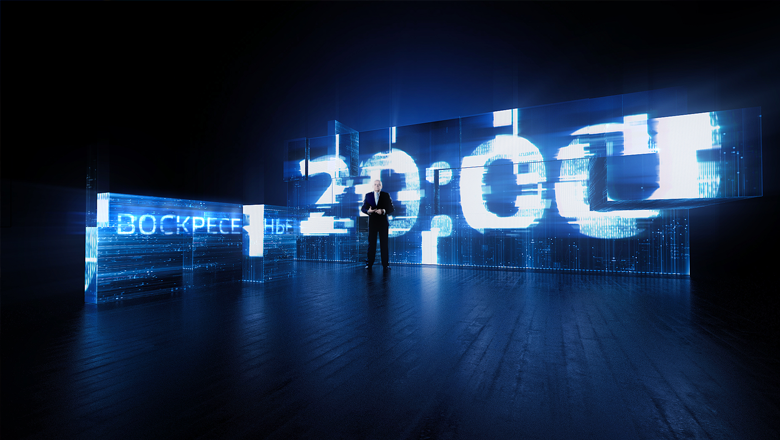 Russia1's "Vesti Nedeli" is airing a stunning new promo featuring host Dmitry Kiselyov in a high tech virtual environment.
The promo, created by design studio TV Concept, begins with a dramatic open, starting with a wide shot of a virtual space with subtle patterns on the floor as a world map "opens up" behind a standing Kiselyov.
The map combined bright blues and whites along with textural and boxy elements that, depending on the shot used in this tightly edited spot, give each shot a unique but cohesive look and feel.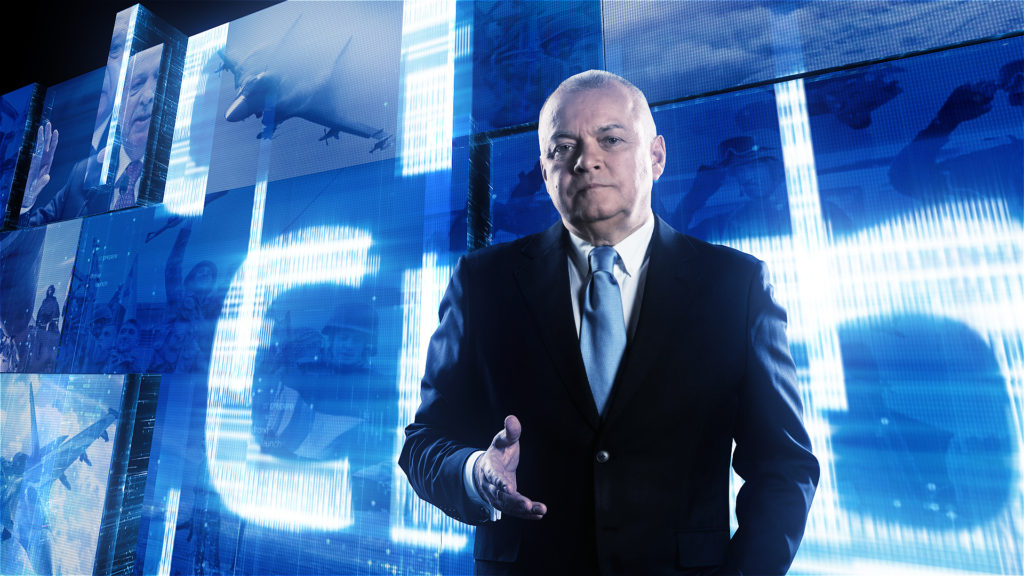 The map also includes pulses of light and animated boxes for an even faster-paced tone that's also reinforced by the heavy beat of the music track.
Next, the promo switches to a side shot of Kiselyov, who walks forward into a digital array of imagery representing current news topics as the light from the map behind him becomes shiny dots that glide over his head.
As Kiselyov turns around to face the camera, a space-age inspired background with tiny interconnected dots is revealed that then slowly transitions to the show logo.
Another consistent, strong point of the promo is the effective use of the virtual floor — which features masterful reflections of imagery or light, making Kiselyov fully immersed in the environment.
[field name=iframe]