'Today' celebrates 65 with square icon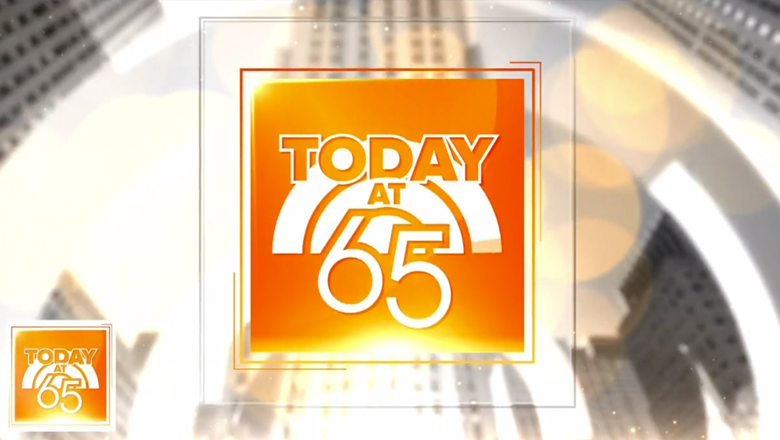 Fresh off celebrating co-anchor Matt Lauer's 20th anniversary on the "Today Show," NBC News spent much of Friday celebrating the show's 65th birthday.
The show's official anniversary in Jan. 14, which would fall on a Saturday, so producers opted to mark the occasion on air Friday.
For a graphical look, the show went with a square logo surrounded by several additional boxes in varying degrees of transparency.
The logo uses the show's familiar bright orange and gold tones with the logotype placed, in outline form, in the top inside of the box with the show's sunrise icon behind it.
Below here, the number "65" is rendered in a take off of what typographers sometimes call "old style numerals" — where parts of some numbers hang lower or ascend higher.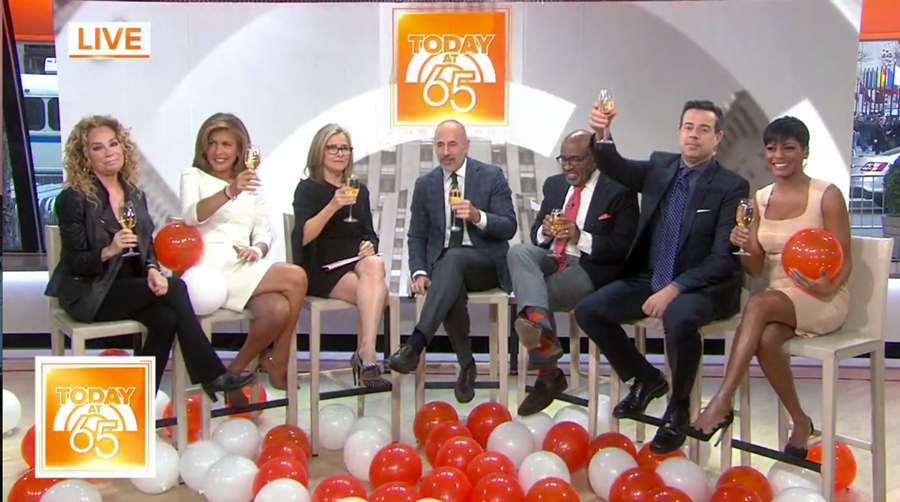 The anniversary look is complemented, meanwhile, with black and white imagery ranging from historic show screen captures to fisheye style images of Rockefeller Center. The lens effect creates the illusion that the buildings are curved, matching the curved rings found elsewhere in the show's graphics package.

The logo is also used as a bug during anniversary segments.