'Today' goes blue for Matt Lauer's anniversary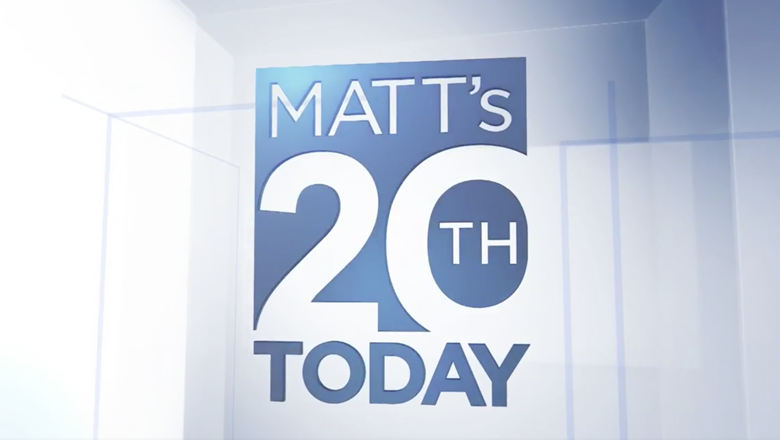 No stranger from recoloring its normally blue and orange lower thirds for special coverage and events, NBC News' "Today Show" rolled out a blue and white look to mark co-anchor Matt Lauer's 20th anniversary at the anchor desk.
The look centers around a boxy blue logo with "20" shown in large bold lettering cut out from the blue polygon behind it, with the "0" left hanging off the right side.
Designers chose a rather unique shade of blue that's not quite royal blue, but has subtle hints of gray and violet.
The "th," meanwhile, is placed in the negative space in the "0," with Lauer's first name in lighter text above and the "Today" logotype below.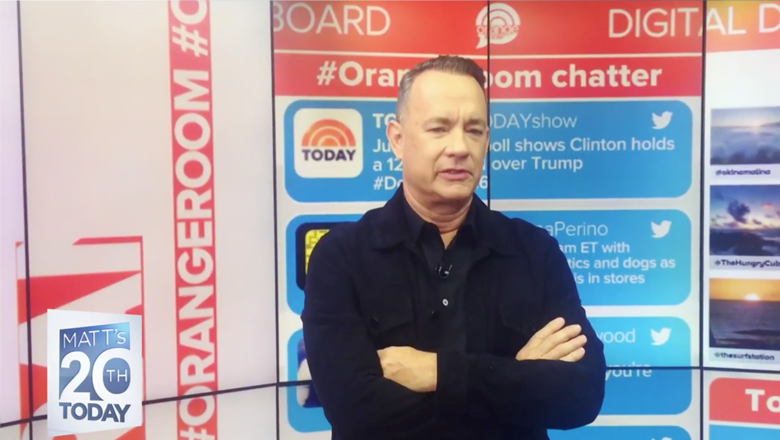 The logo is used in bug form during pretaped celebrity greetings placed inside of another polygon shape that, when combined with the opposing angles in the logo itself, results in a bit of a fun house mirror effect.
"Today" also heavily used the logo against a simple white background to the vertical LED panel camera center between the anchors.
During segments surrounding Lauer's anniversary, the lower thirds are turned blue. The show also brought in Lauer's former longtime co-anchor Katie Couric to fill in for Savannah Guthrie, who is out on maternity leave.
The Orange Room has also been turned blue in honor of the occasion.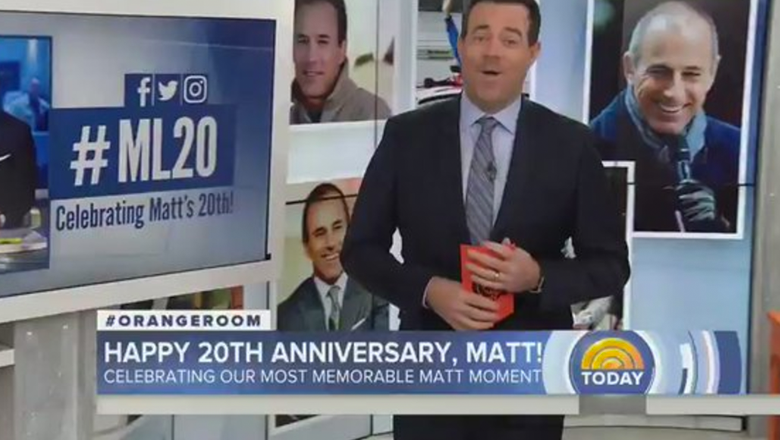 In addition to the lower thirds, "Today" adds a blue and box with the hashtag for the event, "#ML20" prominently displayed in the empty space to the left of the banners.