Fluotec releases StarMaker, portable LED light panel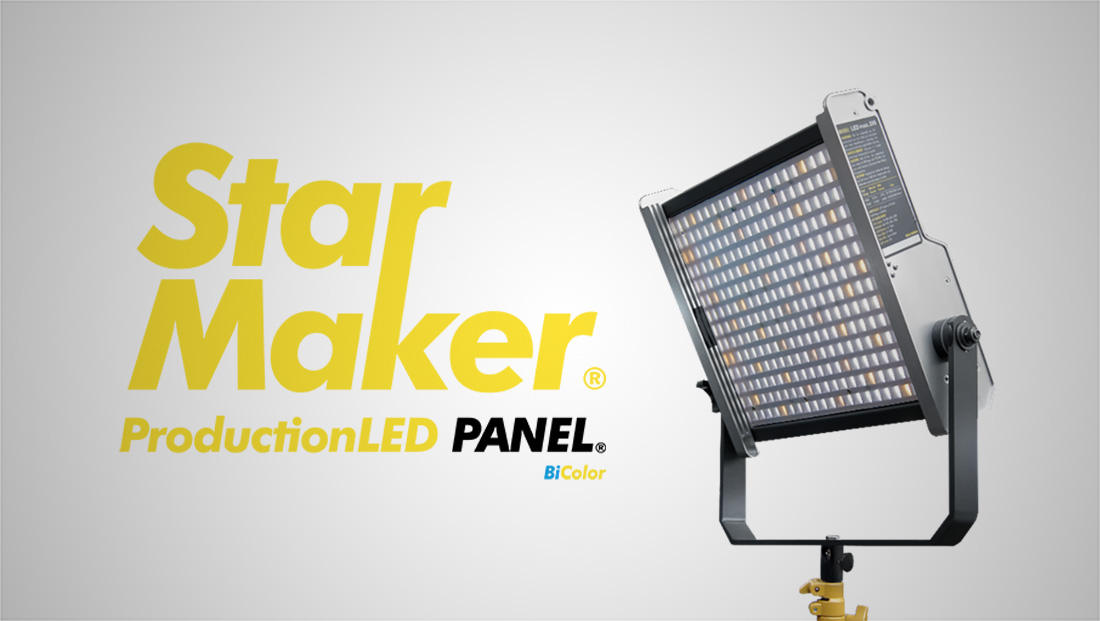 Fluotec has released a new, portable, BiColor LED panel that's perfect for on-location lighting.
The rugged light panel, dubbed the StarMaker, comes in two versions with a high CRI and TLCI for accurate color representation on camera.
StarMaker IP65 features an all terrain/weather build, designed for use in rainy, wet or dusty environments, such as from a live report in the field.
StarMaker IP20 is designed for internal usage in the studio or on a sound stage.
Both lights feature bicolor flat LED panels with the ability to control color mix between daylight & tungsten, ranging from 6200K to 2800K and everything in-between, as well as brightness levels, with a 90+ CRI, and TLCI color rating.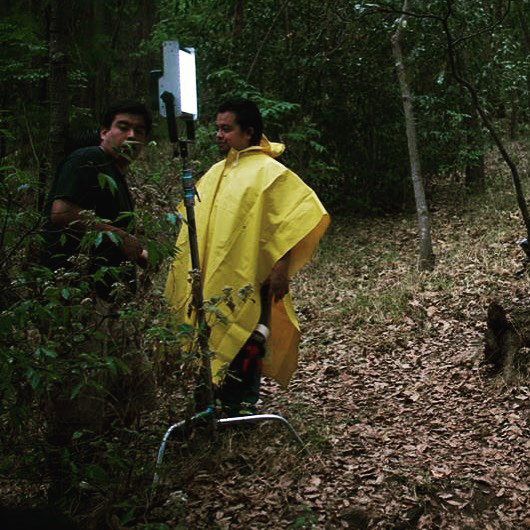 "StarMakers are filled with creative options. The lights impressive beam quality delivers smooth even output, that bathes your subject in a beautiful soft white light, without the multi-shadow artifacts of lesser LED fixtures," notes a release from Fluotec. "Whether you are lighting a dramatic feature film or doing a live location news feed, your talent will look great. They are also the perfect choice for constant source lighting in still photo shoots, either in studio or on location."
The StarMaker includes output across 45 degree beam angles with 111 foot candles at 6 feet and 28 foot candles at 12 feet. The beam can be trimmed with either 4 way barndoors or honeycomb grids, available as accessory options.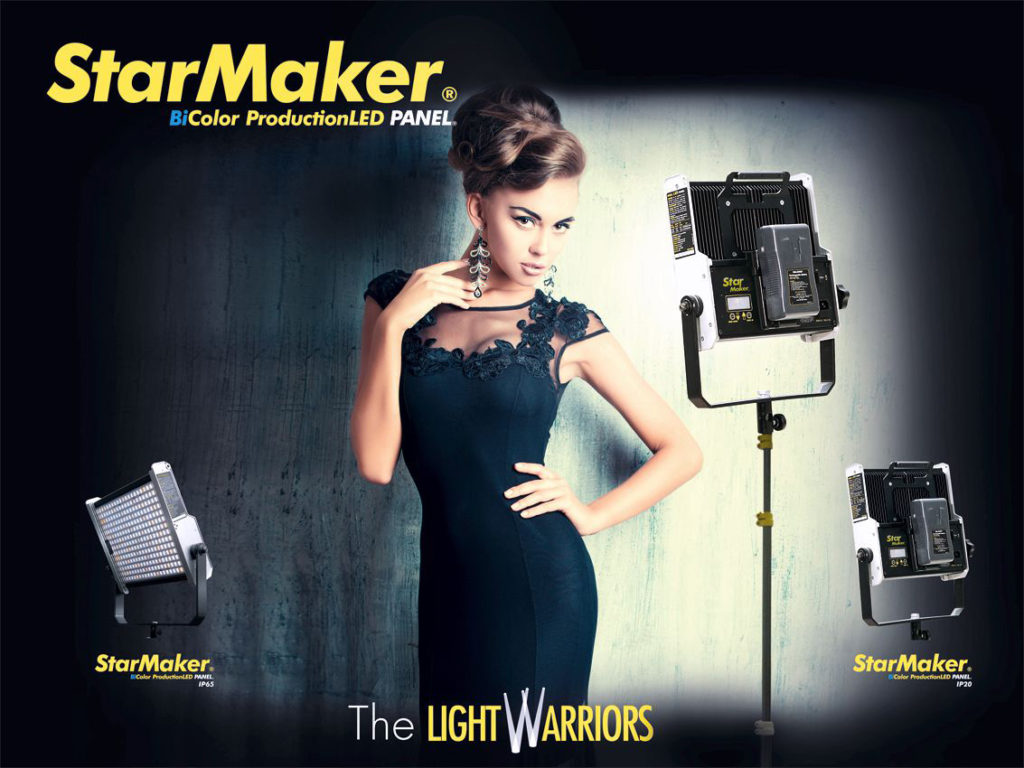 In the studio, the instruments can be mounted to standard pipe grids using a C clamp, with the light able to tilt.
In the field, the light can be powered by either an auto-setting 90-240V AC, or 14 Volt V-mount battery plate on the unit.
"StarMaker LEDs rugged, thick-walled, all metal housing makes them perfect for rental houses, and location shoots, where equipment passes through many hands, and can get tossed around over the course of a production. The lights weigh just over 10 lbs, and their rugged construction helps insure a long productive fixture life."
Both models will be showcased at this year's NAB Show in the Fluotec booth.