No, Donald Trump didn't flash the White House lights for Fox News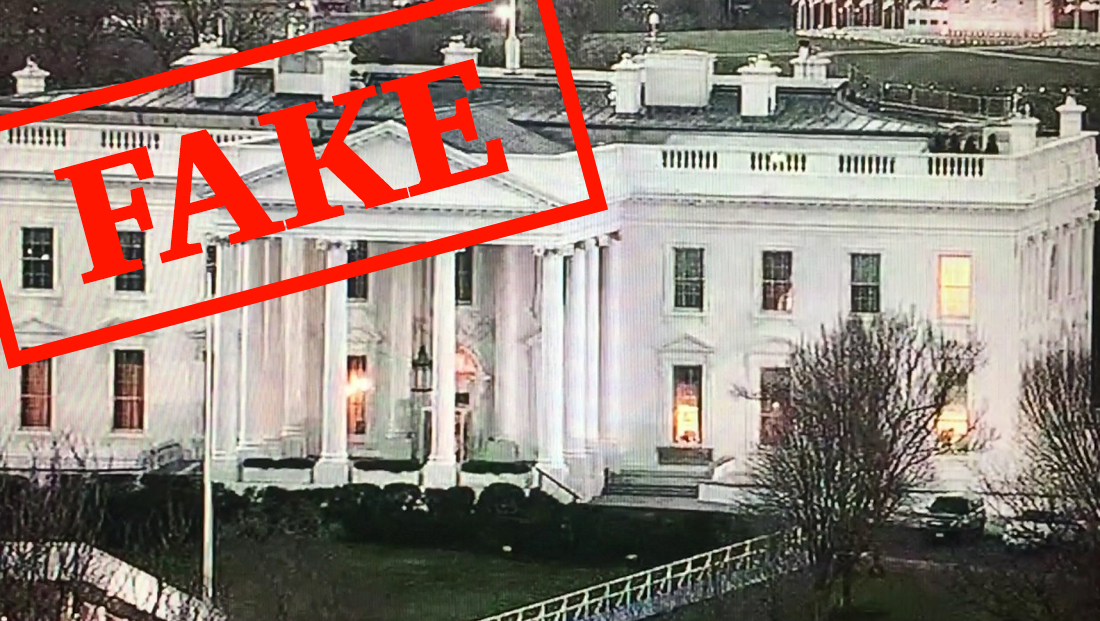 A clip that's spreading online showing what is purportedly the White House lights blinking on and off as a nod to "Fox & Friends" is entertaining — but fake.
Anchor Steve Doocy acknowledged that the video the show aired, which was purportedly Donald Trump responding to a request by the show to flash the lights if he was watching Fox News Channel, was a "video effect" and the show was "just having a little fun."
Upon closer inspection, it's fairly obvious that the blinking window effect is composited over a real shot of the White House.
The problem is, however, that the clip is being spread as real online and without a note that the effect was faked.
That's the danger of this type of joke — even with an on-air acknowledgment that it's the result of some visual effects — the visual itself is much more compelling and therefore more likely to go viral.
That's just the kind of thing that creates urban legends and fodder for fact-checking sites such as Snopes and Politifact.
And, given many of the comments praising Trump for "being up so early" and being a Fox News fan, it's pretty clear a good portion of the people seeing this clip took it at face value.
There are also commenters who are using the clip as "evidence" of Fox's bias in favor of Trump.
Trump didn't really flash the @WhiteHouse lights. "It's a video effect," @SteveDoocy said. "Just having a little fun" https://t.co/GvJd26EQxq

— Brian Stelter (@brianstelter) January 27, 2017