Maine station debuts weather vehicle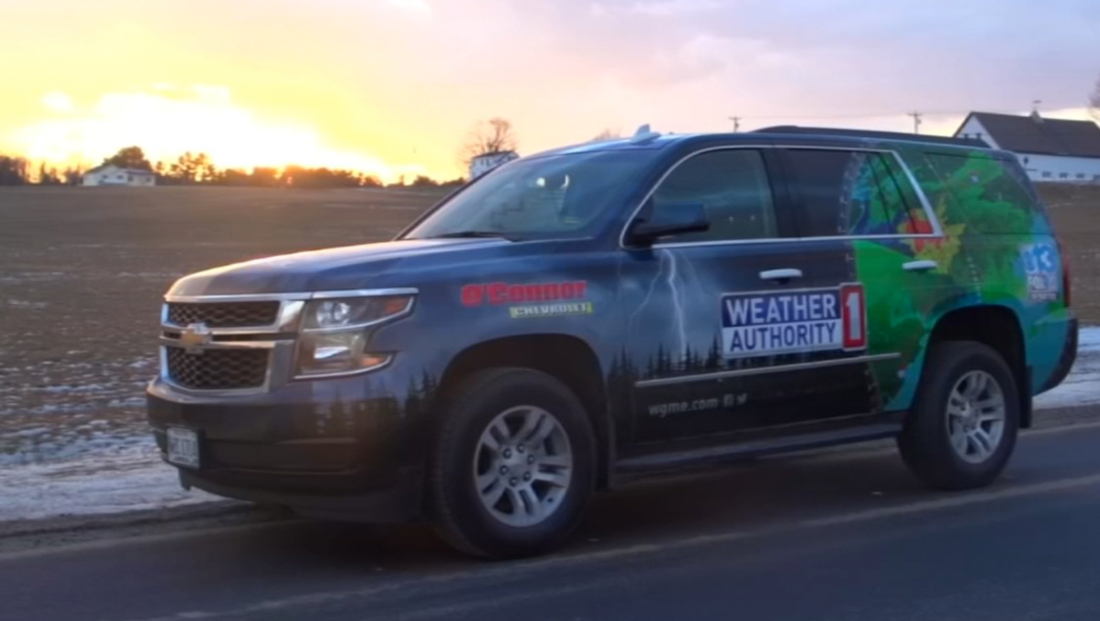 The newest member of WGME's fleet is "Weather Authority 1," the station's mobile weather vehicle.
The station, the CBS affiliate in Portland, Maine, says the vehicle is stocked with "state of the art equipment" and that it can link and feed data to the station's weather center.
In its video introducing the vehicle, the station calls Weather Authority 1 "aggressive" and "designed to get your attention."
The vehicle is an all-terrain model sponsored by a local Chevrolet dealer and includes an eye-catching livery depicting weather imagery such as radar scans mixed with photography taken from the region.
The vehicle is shared by WGME and WPFO, the market's Fox station, which brands on air as "Fox 23."
Sinclair Broadcast Group owns WGME and operates WPFO.
Since WGME brands as "CBS 13," the station appears to have avoided any branding conflicts by numbering the vehicle with the "first of fleet" label of "1" rather than one or both station numbers as is common with weather vehicle branding.
Watch a video clip of the new vehicle and a photo gallery of the SUV here.