White House updates briefing room look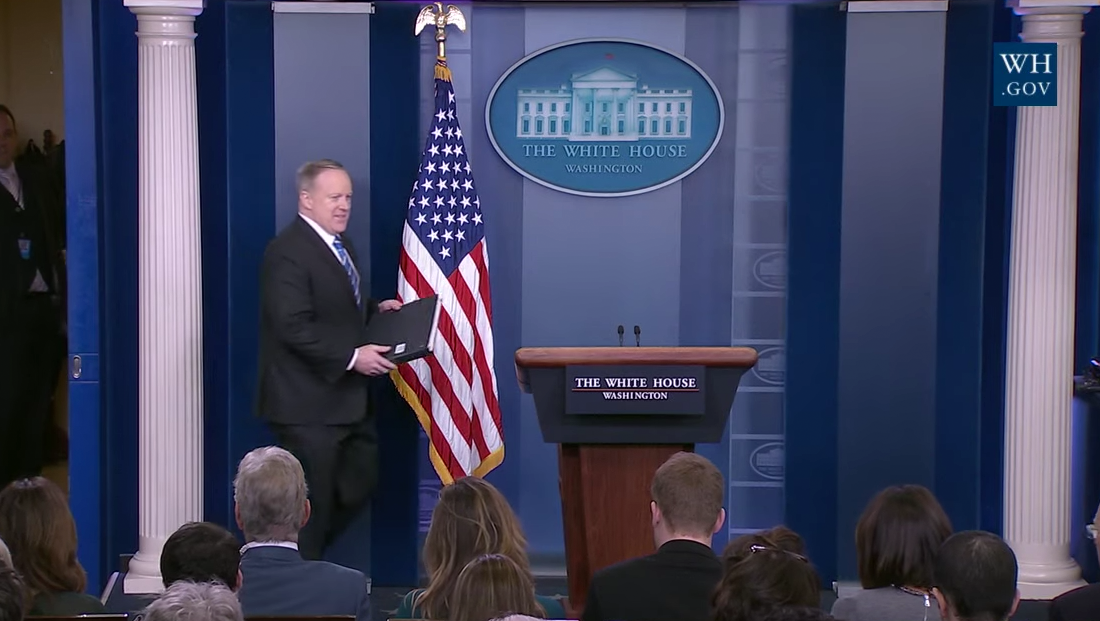 This post has been updated to emphasize that the panels now visible were part of the original design but were not seen until now.
The White House has updated one of the most famous backgrounds in the world — the one behind White House press briefing room lectern.
The updates, which were implemented shortly after Donald Trump's inauguration, include making existing panels with frosted images of the White House visible.
Here's what the briefing room look like back during the Jan. 23 briefing, which appears to be just before the panels were rearranged.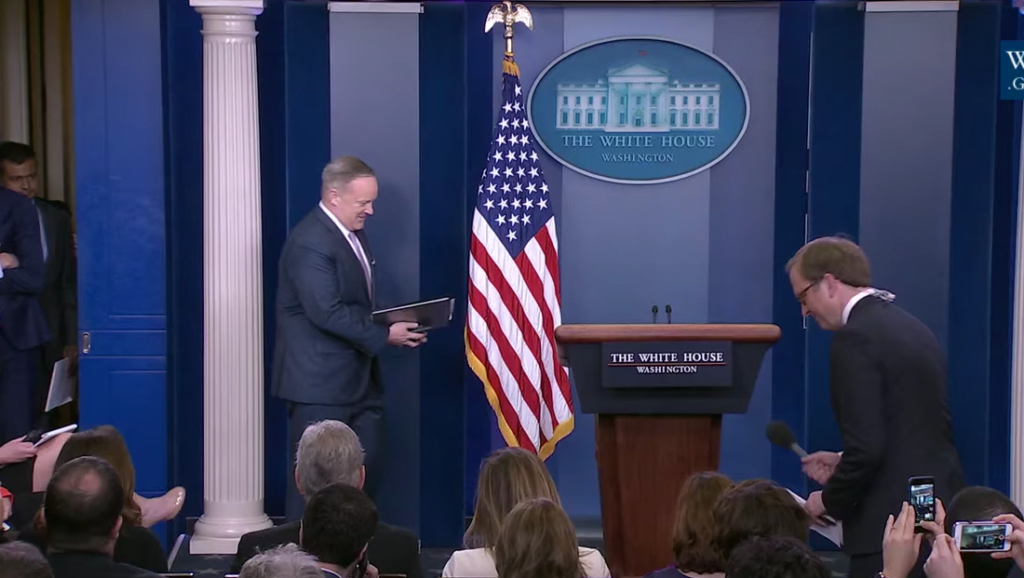 For comparison, here's the new look: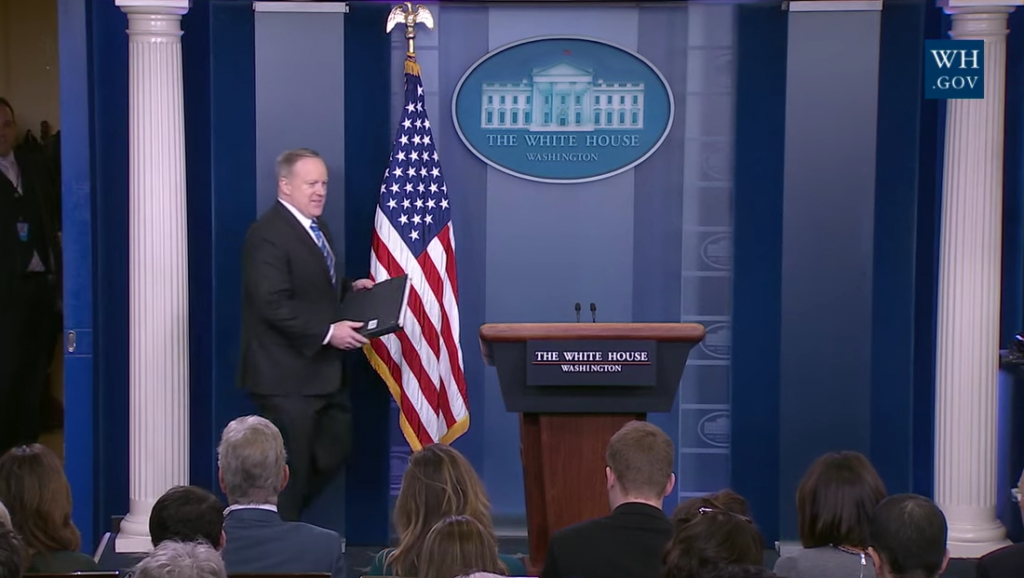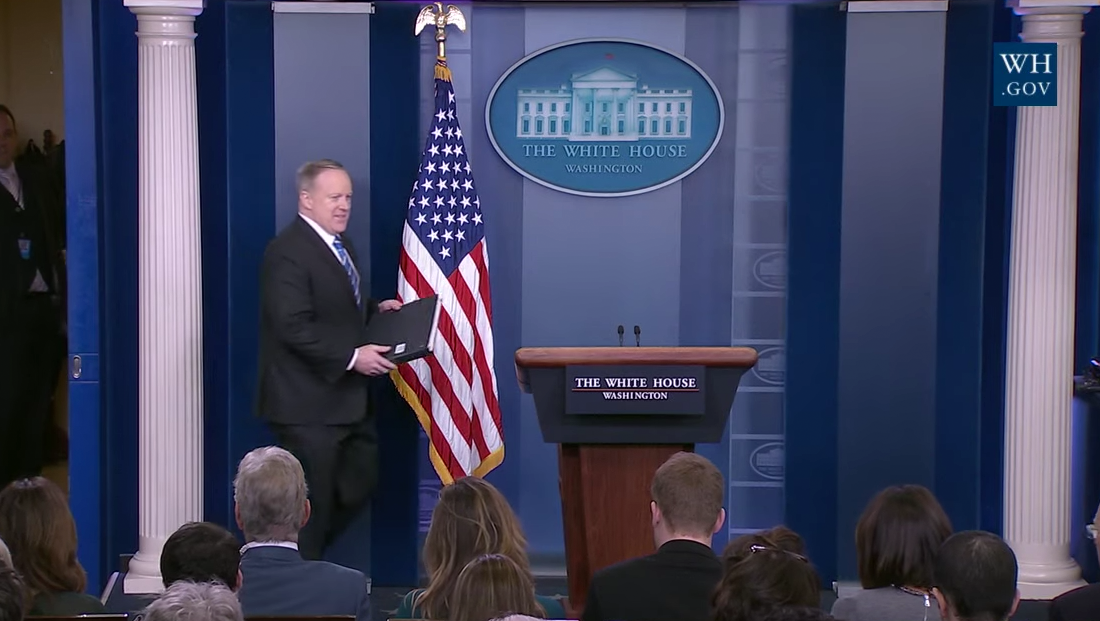 Note that the frosted panel that sits camera left is mostly covered by the American flag.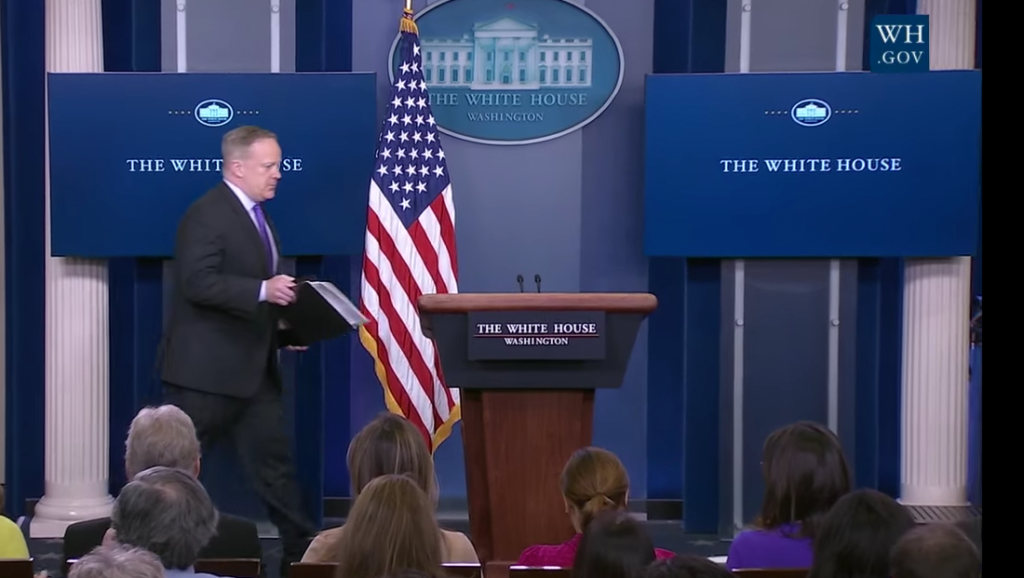 The newly visible panels include thick horizontal bands of frost separating smaller sections that alternate between being blank and featuring a scaled down version of the oval design behind the lectern.
The press room background was overhauled back during President Barack Obama's time in office, keeping the basic blue background color scheme that had been used for decades.
Instead of the rippled blue fabric curtain, however, a flat blue background layered frosted panels was added. That oval sign directly behind the lectern, a look that is used in many other federal government briefing rooms, was also redesigned at the time.
The new look also included the ability to add a flat screen on either side of the lectern to allow for presentations or other video clips or feeds to be displayed during briefings.
These screens, which are not always used, were upgraded in 2016 to larger and bezel-less models.