PGA launches 'That's Good' ad campaign to promote FedExCup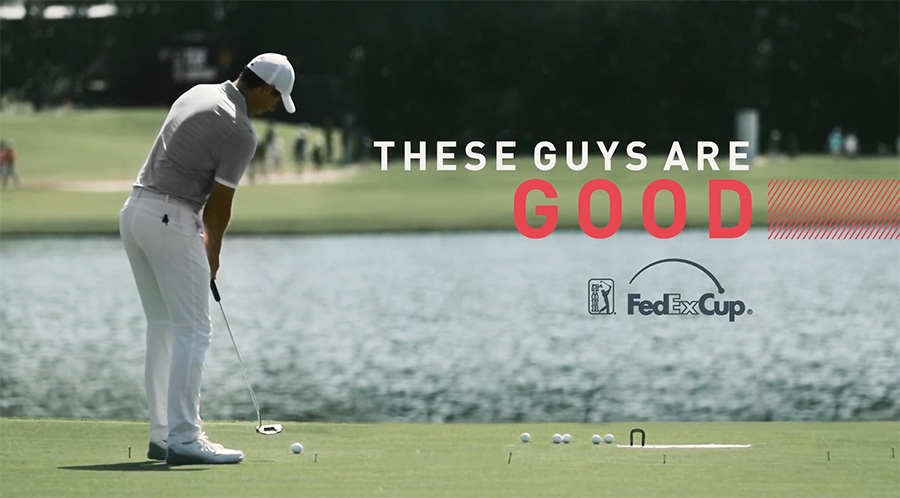 The PGA Tour debuted a new ad campaign this month, titled "That's Good," playing off the sports iconic tagline, "These Guys Are Good."
"That's Good" seeks to demonstrate the extraordinary skills of PGA Tour players along with the competitive drama that unfolds throughout the PGA Tour schedule, notes a Troika news release.
The campaign includes a flexible structure to allow different graphics and camera angles as the season unfolds with four spots developed around the race for the FedExCup.
"The goal of 'That's Good' is to showcase the amazing talent of PGA Tour players with a fresh, different and modern look that will appeal to a wide range of sports fans," said Ty Votaw of the PGA Tour. "The campaign defines in new and captivating ways what 'good' means on the PGA Tour, and showcases the excitement and unpredictability that these unequaled players have fashioned."
The ads were developed by the PGA Tour with help from GSD&M, PGA Tour Entertainment, Troika and HUM.
Troika developed the graphic elements that accent the different moments occurring in the spots. HUM was used to create signature music that complements the energy and drama that's happening on the PGA Tour.