Orlando Hearst readying new set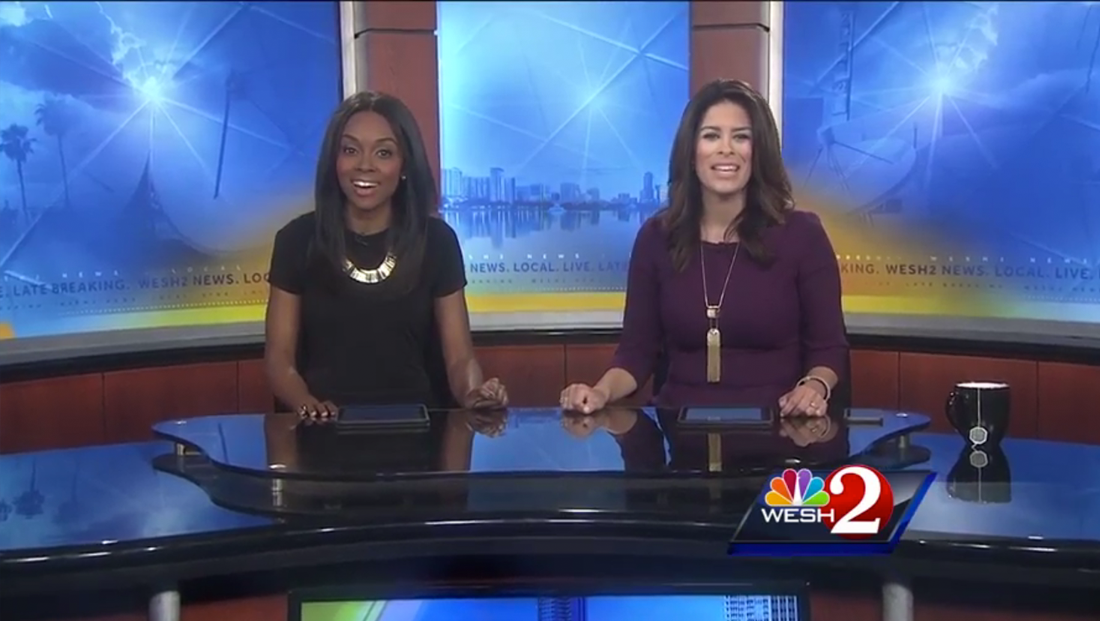 WESH, the Orlando Hearst Television NBC affiliate, has moved to temporary set as it readies its studio space for a new set.
The station is using its multipurpose interview set as a temporary anchor area, though the wedge shaped desk originally designed for the area has been swapped out for the station's main anchor desk.
The interview set, shown here as it appeared for political coverage, features three duratrans openings and two wood columns with reveal lines.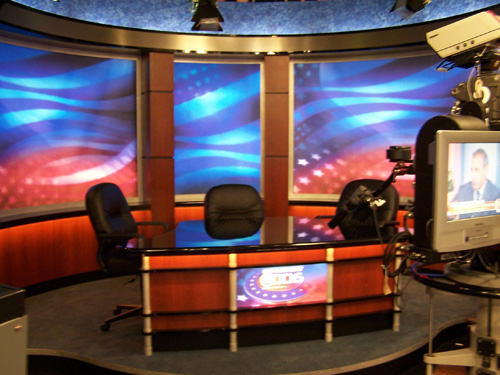 For the temporary setup, the station is using a cityscape collage in blue and gold along with its trademark diagrid pattern mixed with light bursts and microtext featuring the station's branding: "WESH 2 News Local Live Latebreaking."