Imagine Communications to focus on production modernization at NAB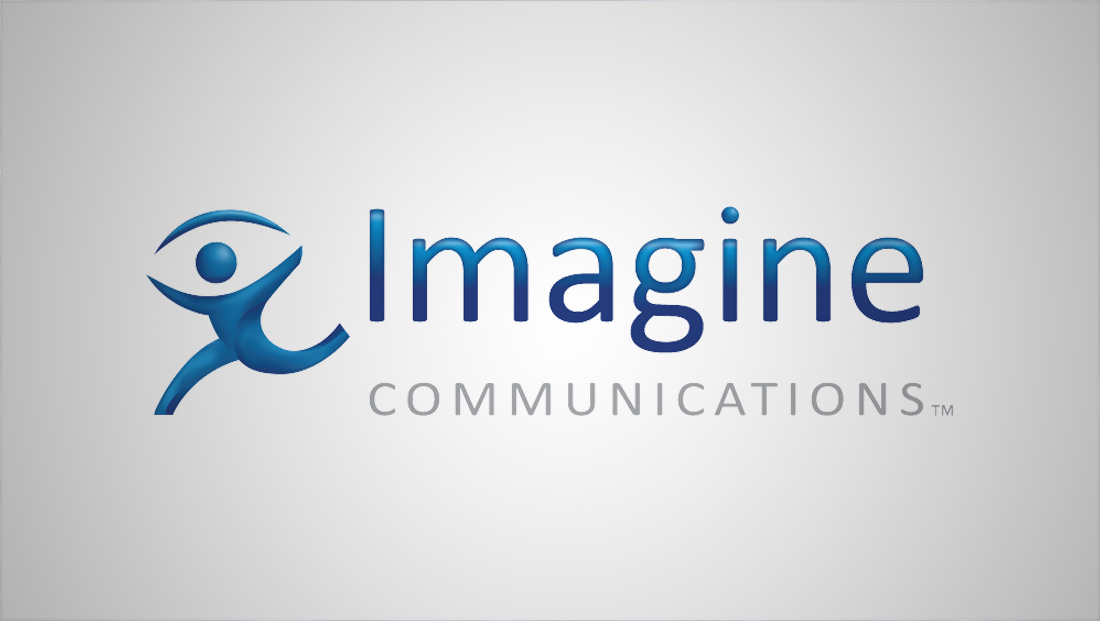 Subscribe to NewscastStudio's newsletter for the latest in broadcast design, technology and engineering delivered to your inbox.
Imagine Communications will feature its latest product and solution innovations aimed at helping broadcasters and other media companies advance to or accelerate the adoption phase of the modernization of their production, playout and distribution facilities during the 2017 NAB Show.
The company, which will exhibit in booth SL1516, will tackle the biggest challenges facing today's broadcasters and other media companies is the seamless and disruption-free adoption of the next-generation architectures (such as SDI to IP and cloud solutins) that will be required to meet the future needs of stations.
"The once-murky image of the media facility of the future has come into sharp focus over the past year, providing both content creators and distributors with a clearly defined destination at the end of their next-generation journeys," said Imagine Communications CEO Charlie Vogt.
Featured Solutions at NAB Show 2017
Live Production
Hybrid SDI-IP routing and multiviewer solutions empower media companies to transform sports, in-venue and other live production operations by leveraging standard IT equipment without squandering investments in traditional broadcast technology or sacrificing performance.
Imagine Communications' production and contribution portfolio provides ultra-low latency encoding and decoding and the delivery of standards-based uncompressed media over IP for HD and UHD, as well as third-party lightweight compression technologies. Imagine's live production portfolio also supports the most recent UHD processing technologies, including up/down conversion, high dynamic range (HDR) image quality and precision timing.
Imagine Communications will also participate in the NAB 2017 IP Showcase, a cooperation of multiple standards organizations and the Alliance for IP Media Solutions (AIMS) dedicated to demonstrating the interoperability of the SMPTE 2110 specification (currently being drafted) and highlighting the creative and business-building benefits of IP technology.
Playout
Imagine Communications' Nexio and Versio playout and graphic workflow solutions support compressed or uncompressed IP-based playout, advanced multichannel and UHD playback and branding. Also featured will be a new user interface, new automation features and the company's native IP and hybrid playout and master control solutions, which seamlessly unify playout, automation and graphics supporting fully virtualized deployments for cloud environments.
Showcasing its storage capabilities, Imagine will demonstrate the capabilities of Versio IOX, which provides sharable and scalable storage — SAN and NAS — throughout the content lifecycle while offering the highest levels of digital asset protection.
Multiscreen Delivery
Imagine's multiscreen delivery portfolio is among the most comprehensive available and supports high-density and high video quality transcoding and delivery for OTT linear and on-demand services, all supported by advanced dynamic ad insertion (DAI) capabilities. An end-to-end cloud DVR solution, including recorders and packagers, is supported by advanced storage optimization capabilities that enable video service providers to cost-effectively meet various legal and copyright requirements, including private copy laws. The company's next-generation DAI and unified distribution portfolios enable content distributors to consolidate and simplify their infrastructures to reduce costs and explore new monetization opportunities.
Advertising Management
Imagine's end-to-end, multiplatform ad management portfolio features open, modular systems that help manage, connect, deliver and optimize ad revenue. Highlighted capabilities include sales, scheduling and analytics for linear and nonlinear monetization. The company will also demonstrate groundbreaking integration of playout and scheduling achieved through the unification of its Versio and xG Schedule solutions, as well as hyperlocalized monetization models that leverage the capabilities of ATSC 3.0.
Highlighting the deployment flexibility and versatility of the company's recent innovations, Imagine Communications will also be showcasing many of its solutions as cloud services available through Microsoft Azure. Similarly, the company will be highlighting the power of Zenium, its microservices-based platform for building smarter applications and services for virtualized environments.
The adoption of a true microservices-based design architecture, which enables the creation of Cloud-Native applications that fully exploit the benefits of virtualized environments, is a critical component of any next-generation strategy, and media companies are increasingly recognizing the importance of partnering with technology partners with a history of embracing microservices-design principles. In a forthcoming survey of more than 400 media professionals, nearly 75% of respondents identified Cloud-Native application and an underlying microservices-based architecture as an important component of the media facility of the future.
The latest in design, production and engineering
Subscribe to NewscastStudio for the latest delivered straight to your inbox.