Snell to focus on 4k, IP and workflow at NAB Show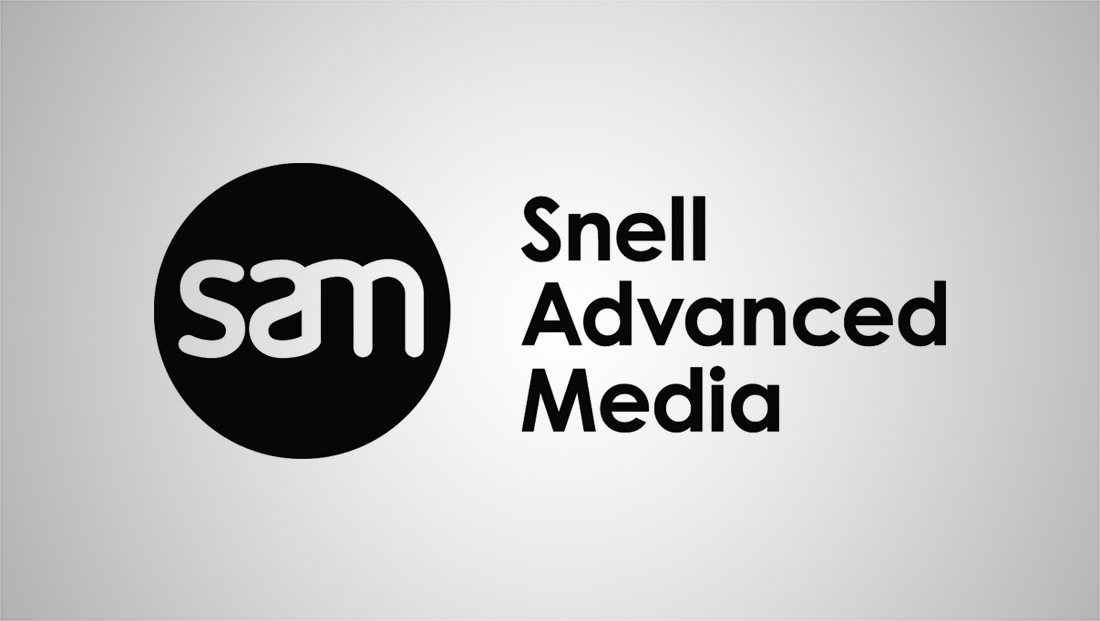 Subscribe to NewscastStudio for the latest news, project case studies and product announcements in broadcast technology, creative design and engineering delivered to your inbox.
At the 2017 NAB Show this month, Snell Advanced Media (SAM) will introduce a wide range of new technology across its product portfolio.
These include the new 12G – SDI product range, demonstrating game-changing fast turnaround solutions for live 4K multi-format sports and news production, the most comprehensive range of monitoring and control solutions on the market and next generation of software defined and IP technology.
World's fastest live sports production and replay workflow
SAM will be demonstrating the world's fastest editing, replay and highlights production workflow on the market today. Offering easy and familiar operations and the ability to scale to meet HD and UHD productions of any size, SAM's live sports solutions combine immediate replay of live events with no-copy editing and post production. Users can publish highlights and replays straight to social media at the touch of a button.
The most comprehensive monitoring and control solutions in the industry
SAM will introduce the next generation of Multiviewers that span every niche in the market, including its new 12G Multiviewer and IP Multiviewer. Part of the monitoring offering on show will be its industry leading media content monitoring and control solutions based on SAM's pioneering Media Biometrics technology. Distributed intelligent logic engines across the workflow enable exception-based and schedule-aware monitoring. SAM delivers unmatchable production monitoring density and flexibility, full integration with master control solutions and third-party integration.
Market leading IP, SDI and HDR solutions
Continuing to lead the way in supporting their clients in the migration to IP, SAM will be showing its new IP products which use 40, 25, 50 and 100 GbE interfaces. New 12G – SDI solutions give customers the most flexibility when it comes to making investment decisions for UHD/4K projects. SAM will demonstrate its modular infrastructure and conversion solutions and highlight UHD to SD support for IP and SDI along with integrated SDI and IP routing control and flexible IP/SDI I/O for routing, switching, conversion, multiviewers and monitoring.
SAM continues its innovation in 4K and HDR with the launch of HDR file-based conversion products, FormatFusion4 HDR conversion in its Kahuna production switcher line up and support for 4K and HDR conversion in its mid-range KudosPro and UHD1000 products.
World's most trusted playout and delivery solutions
Recently introduced and on show at NAB is SAM's radical new web-based user interface for multi-channel playout control – Morpheus UX. Morpheus UX gives customers an unparalleled level of adaptability so they can precisely tailor their channel views and focus on the specific functionality they need. ICE SDC, SAM's pure software playout solution for virtualized IP playout will also be demonstrated, allowing customers to realize full channel functionality in a software defined ecosystem. SAM will also introduce its brand new 12G-SDI Master Control system with HD/1080p and 4K 12Gps single link support providing a robust, flexible and powerful solution for the most demanding broadcast environments.
The fastest and most flexible multi-format news solutions
SAM will show its ultra-fast, flexible multi-format news solutions at NAB, featuring integrated social media publishing workflows for delivering quality content to every platform. Multi-format, multi-aspect ratio media management capability allows users to seamlessly mix aspects and file sizes from acquisition through to delivery. SAM's news solutions create an open, flexible and collaborative environment, allowing easy integration with newsroom partners.
SAM launches low-cost, high-quality production package for small to medium sized operations
For media organizations where cost, combined with core technical capabilities, is of paramount concern, or for first-time entrants to the market with limited budgets, SAM has created a highly cost-effective production package. This space saving system includes SAM's 1-3M/E switcher, routers, processing solutions, multiviewers and infrastructure portfolio. SAM's low-cost suite is ideal for a variety of production environments including live sports, houses of worship, outside broadcasting and education.
[nab-2016]
Subscribe to NewscastStudio for the latest news, project case studies and product announcements in broadcast technology, creative design and engineering delivered to your inbox.