Performing better story research in the cloud with x.news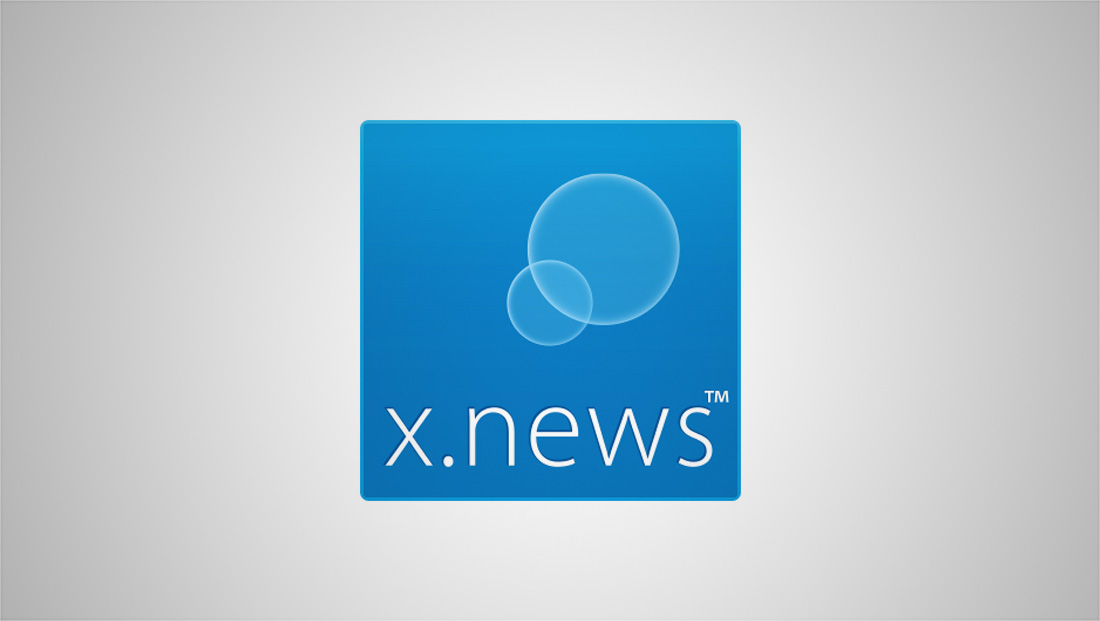 Subscribe to NewscastStudio for the latest news, project case studies and product announcements in broadcast technology, creative design and engineering delivered to your inbox.
We recently had a chance to speak with Andreas Pongratz, CEO of x.news, ahead of Avid Connect and the 2017 NAB Show in Las Vegas.
The x.news solution provides comprehensive research and data analysis for news organizations, allowing them to gather, dissect and follow in one cloud-based tool, running on the Microsoft Azure platform.
The system has won "Best of Show" awards for two years running at IBC and integrates with leading systems, such as Avid's MediaCentral platform.
What is the value of good research?
Newsrooms need to be up-to-the-minute with the latest information in order to give their audiences fast, accurate and engaging news coverage. This is increasingly difficult, as news comes from many different places. The first hint of a story might be rumors circulating on Twitter.
The first pictures might come from a news agency, or a member of the audience, or an affiliate in another state. Reporters in the online newsroom could be gathering and tweeting information that their TV colleagues are not yet aware of. Traditionally all this information lives in different siloed systems, which need to be individually checked and searched in order to keep up to date. x.news aims to change this by simplifying the whole process.
What sources does x.news pull from?
x.news combines professional sources like the news agencies with social media and web sources, along with the customers' own internal systems. It covers video, images, text and audio and makes it very easy to search and monitor all these sources in a single dashboard with real-time notification of story updates.
How does x.news integrate and work with social media?
The customer chooses their own list of accounts and channels to follow on Twitter, Facebook, YouTube and other platforms. Their social media experts curate the best sources, and everyone else benefits, so you don't need to be an expert – or use specialist tools – to be monitoring the right content. And all users can add extra accounts to their stories if they want to.
How does x.news integrate with Avid?
x.news is available as a plugin within Avid's MediaCentral interface, which allows users to be monitoring developments as they write their scripts and manage their rundowns. They can drag and drop content from x.news directly into iNews stories, as well as using x.news as a standalone mobile application in the field. And x.news can search MediaCentral content alongside all its other sources if required.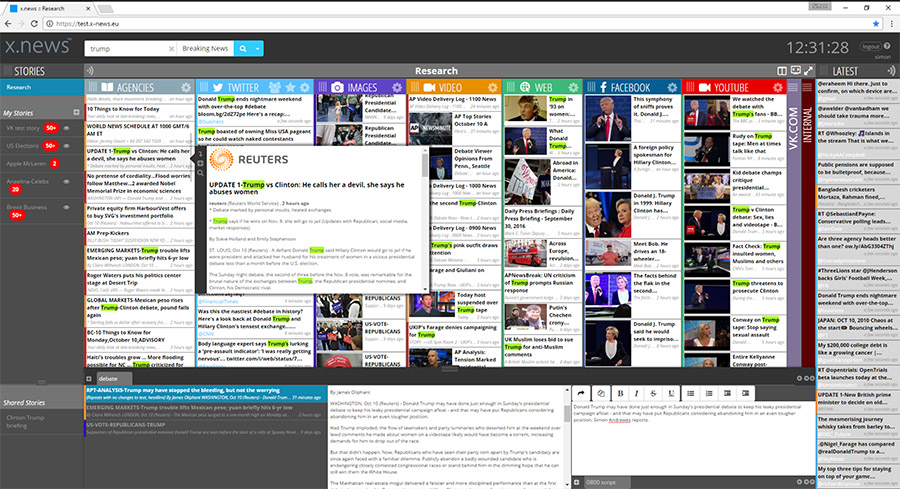 What advantage does being in the cloud bring?
It means the user can access x.news from any connected device – laptop, mobile or tablet – wherever they are. For journalists working in the field, it has traditionally been very difficult to keep up with what's happening elsewhere on their story – so having x.news based in the cloud really helps with that.
What is the key differentiator for x.news?
We bring many different types of source together in one user-friendly searchable web dashboard. There are great tools out there like Tweetdeck (for Twitter) and Feedly (for RSS feeds), but they only deal with one type of source. You could say we are like "Tweetdeck for Everything"! And each customer gets their own secure version of x.news, so they can choose exactly what they need to put into it.
x.news will be exhibiting during the NAB Show in booth #SL6710.
[nab-2016]
Subscribe to NewscastStudio for the latest news, project case studies and product announcements in broadcast technology, creative design and engineering delivered to your inbox.