Vimond plans product releases for NAB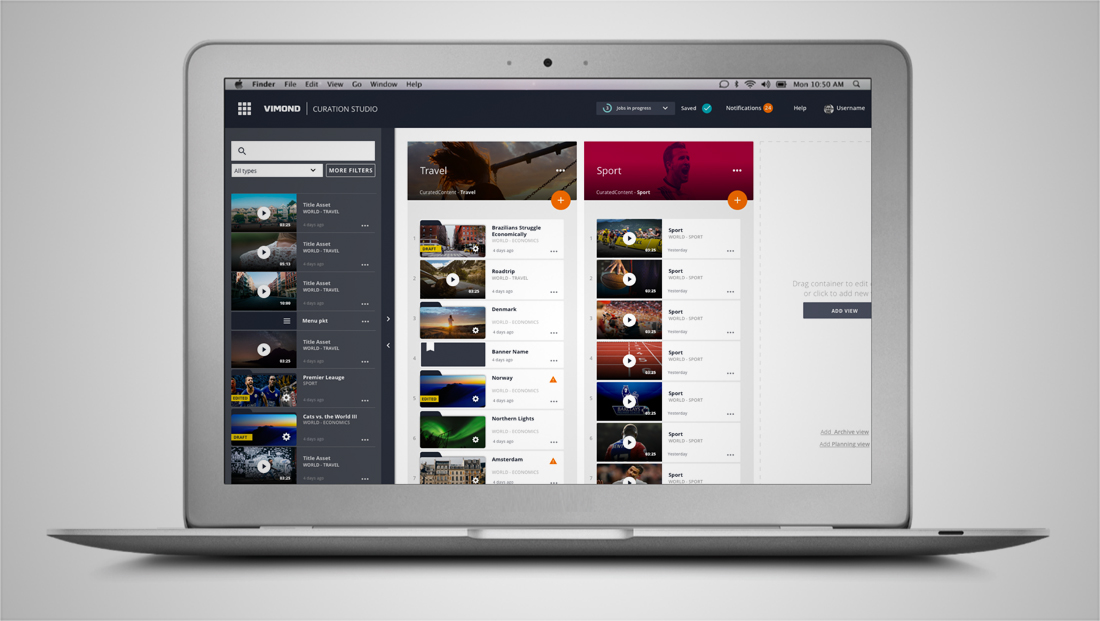 Cloud-based online video solutions provider Vimond will release a slate of new offerings at the 2017 NAB Show.
Vimond Orchestrator
Vimond Orchestrator, our backend workflow engine, manages the flow of online video from ingest to media asset management to distribution and playout. It includes built-in support for a full range of ingest and playout formats, external systems and storage types, as well as side-loading of audio and subtitles. Vimond Orchestrator is incredibly flexible, scalable and efficient.
Vimond Rights Manager
Vimond Rights Manager makes managing your content rights efficient and uncomplicated. Contract managers, publishers and content managers now have an easy-to-use way to track complete content lifecycles. Define your contracts and regions. Trigger the creation of associated assets in Content Manager and ingest the videos. Share contract data via export or the API. Our integrated workflow saves time and minimizes duplication and errors.
Vimond Content Manager
Vimond Content Manager is our user-friendly tool for managing all aspects of your video assets. As a content manager or editor, you can use the tool to enhance content by adding chaptering and subtitles, quickly defining publishing windows, selecting promotional images from the image bank and then publishing to your customer portal.
Vimond Content Curator
Vimond Content Curator allows you to promote featured content in your customer portal and easily organise content in your carousels, menus and featured lists. Designed for content managers, editors and curators, this tool features a user-friendly interface and advanced search options that make lists easy to create and straightforward to manage. Bookmark your favorite playlists to make regular adjustments even easier.
Vimond Monetization
Vimond Monetization links content, pricing and payment. Use this powerful business tool to organise your subscription plans, map them to associated content, and manage end-user payment. Product managers can set the pricing, duration and availability of plans, manage subscriptions, renewals and vouchers. Then rely on our flexible payment integrations for authentication and payment.