Buffalo station's new set draws inspiration from graphics package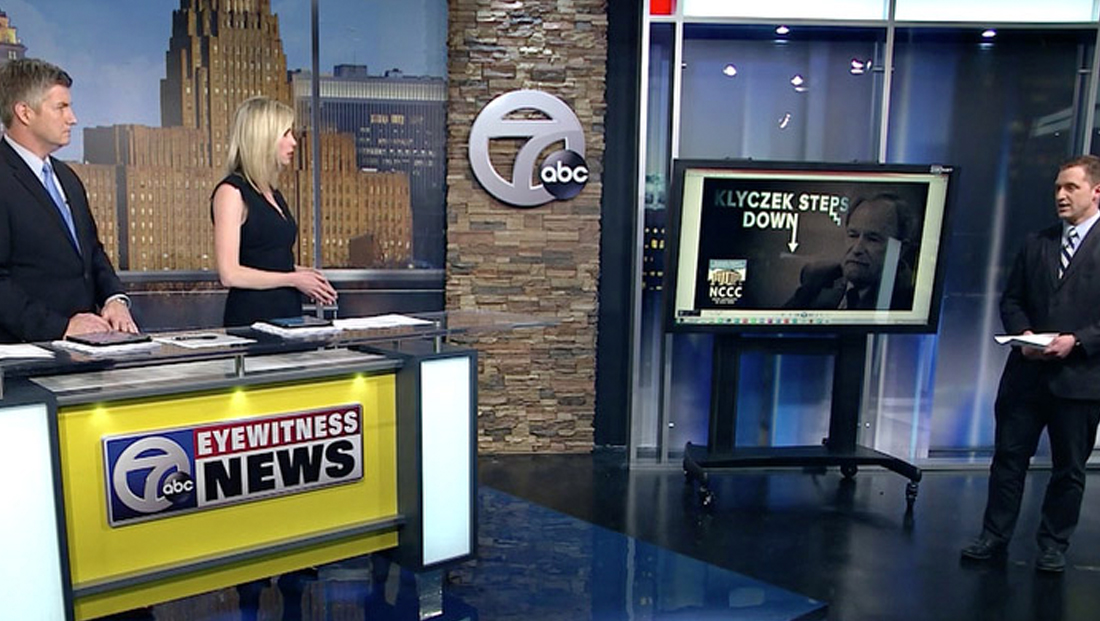 Scripps Media's ABC affiliate in Buffalo, New York, WKBW, has debuted a new set that has a clear connection to the stations' graphics package's use of rectangles.
The set's home base features a smaller anchor desk designed for standing talent.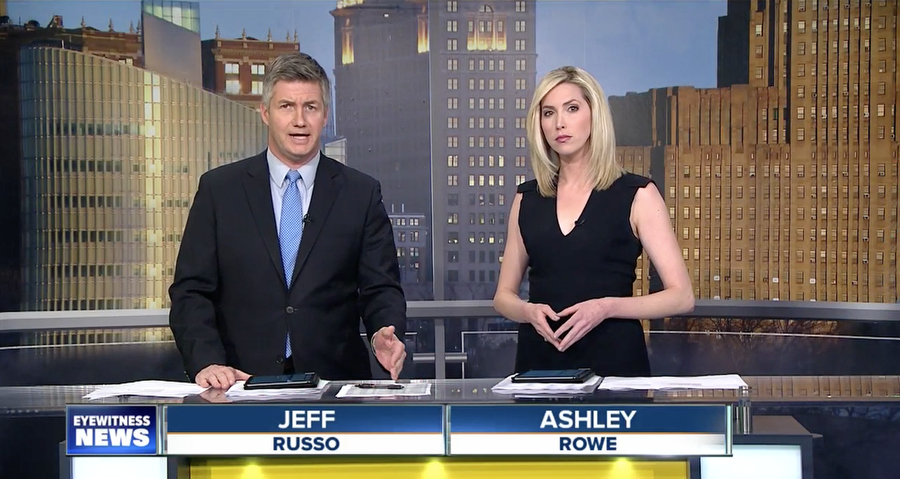 The front of the desk is fronted with yellow and the station's logo.
Behind the anchor desk is a curved, floor-to-ceiling cityscape printed graphic with a frosted glass and metal railing and flanked by two faux stone columns each featuring the station's "Circle 7" logo.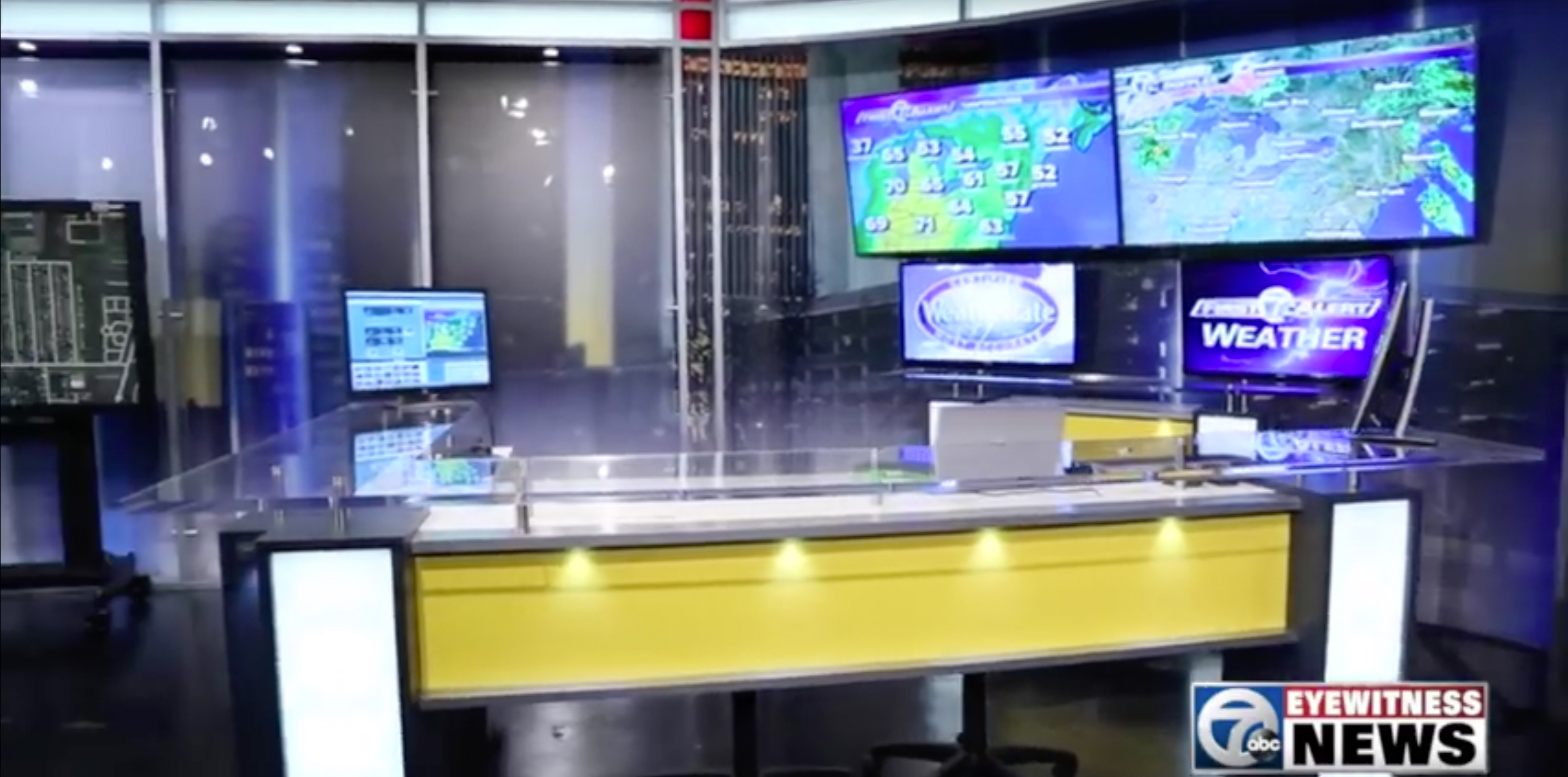 Nearby is a large weather center with an L-shaped presentation and work area backed with multiple video panels.
The area, which also features a standup area between it and the anchor desk, is also wrapped with additional floor-to-ceiling frames with colorized cityscape printed backdrops.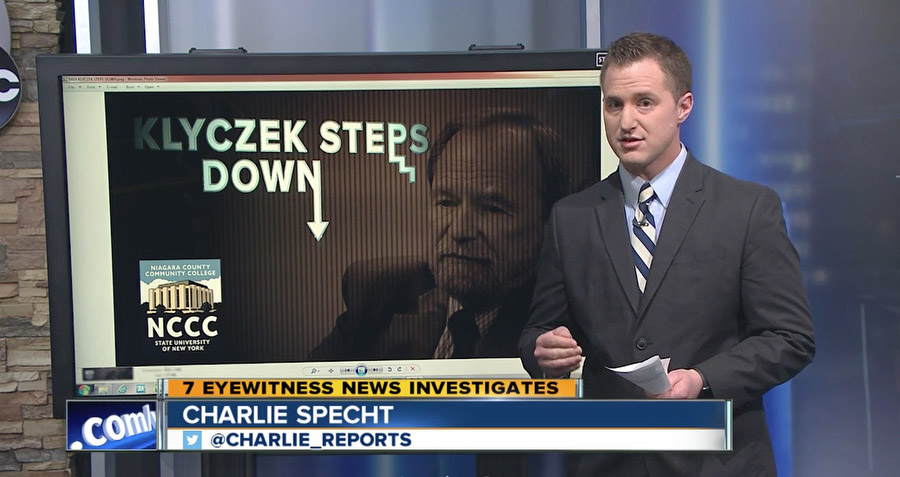 The headers of this area feature internally lit vertical bands and and colorized squares.
The use of metallic rectangular frameworks and panels as well as blue and gold color scheme closely ties into the station group's graphics package.
[field name=iframe]