CNN International gets chatty with weekly 'Talk'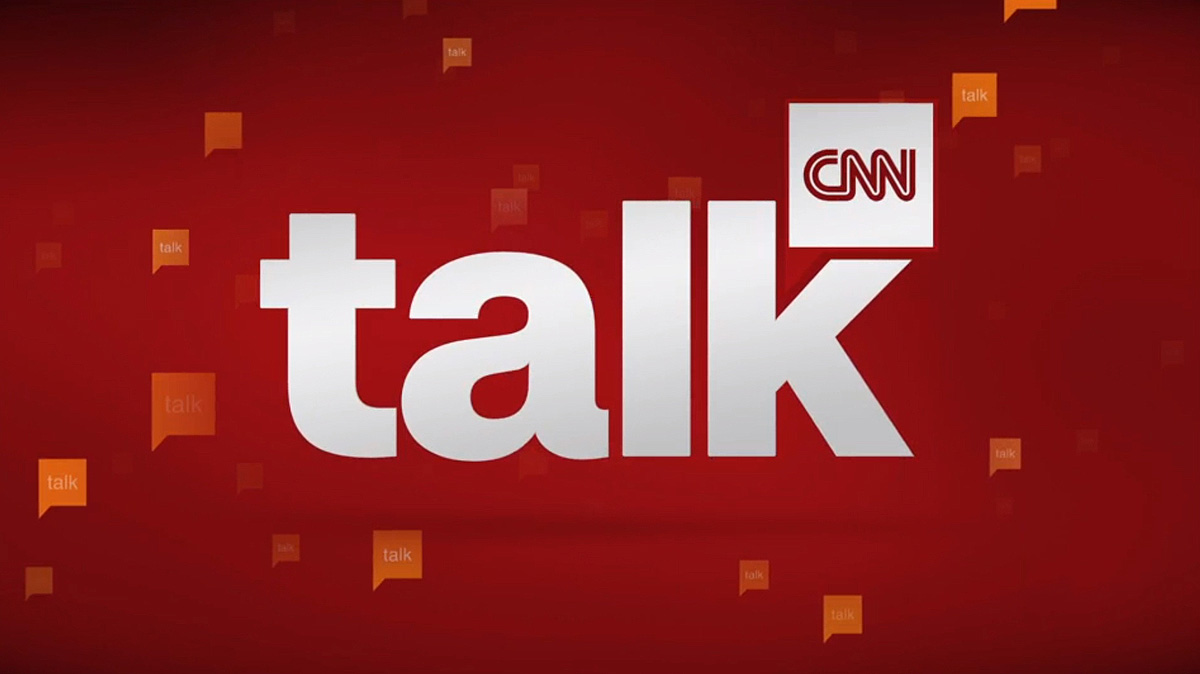 CNN International bowed "CNN Talk" this morning, hosted by Max Foster from the network's London studio.
The show aims to serve as a weekly recap "dissecting the big stories of the week as several key elections and political events come into focus." Social media and news stories are heavily featured throughout the program, working in the week's headlines.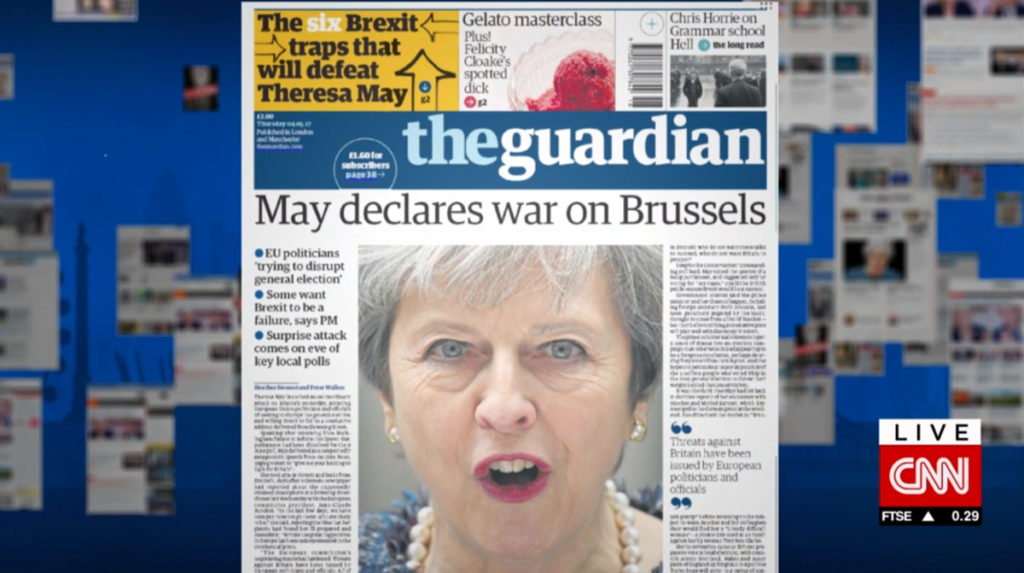 Graphically, the show sticks with a red and blue color scheme, working in speech bubbles and illustrations representative of social media chatter. The logo, which features the word "talk" in large CNN Sans nests a small CNN logo above the k.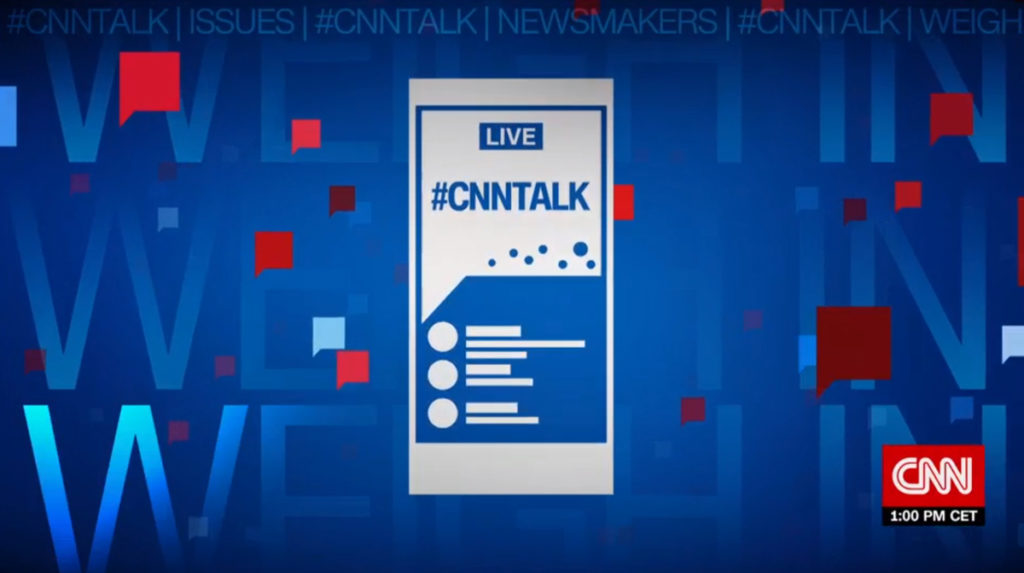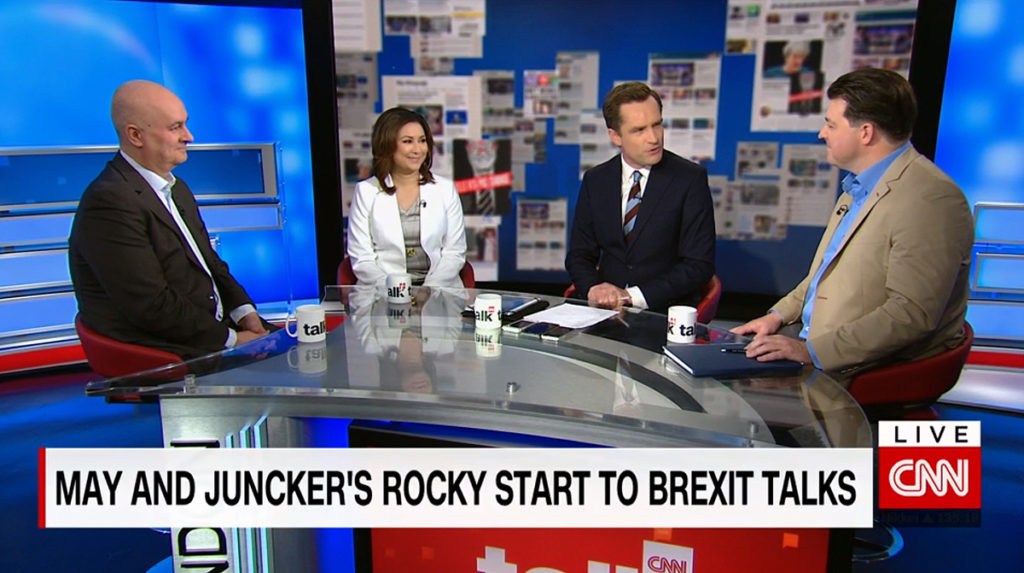 In the studio, the panel sits around the main anchor desk as blurred website screenshots buzz by in the background, along with more speech bubbles and blurred graphic panels.
The political debate show broadcasts every Friday at 7 a.m. EST on CNN International and on Facebook Live.