Morning shows offer special editions for Manchester bombing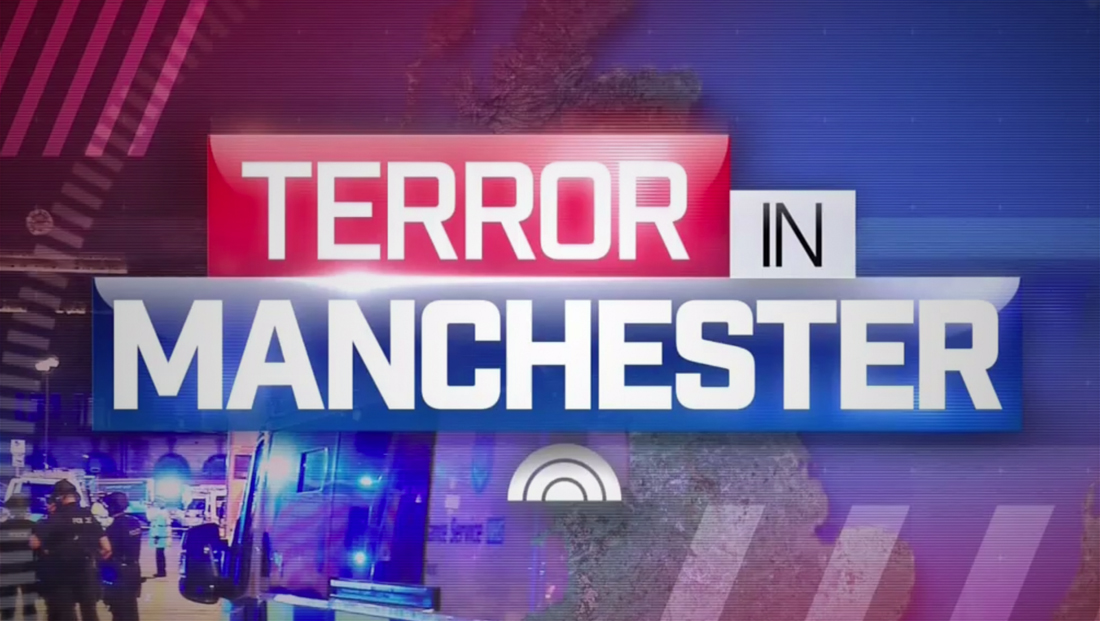 The network morning shows all offered full coverage of the terrorist attack in Manchester, England that took place at the end of an Arianna Grande concert.
"The Today Show" branded its coverage with "Terror in Manchester" with the words set inside shiny red, white and blue boxes, a color scheme inspired by the British flag.
The show's "sunrise" icon is tucked under the boxes.
Its graphics were accented with rings of hashmarks and thick, slanted bars with the show's normally orange and yellow rings colored red for the open, which included a special voiceover.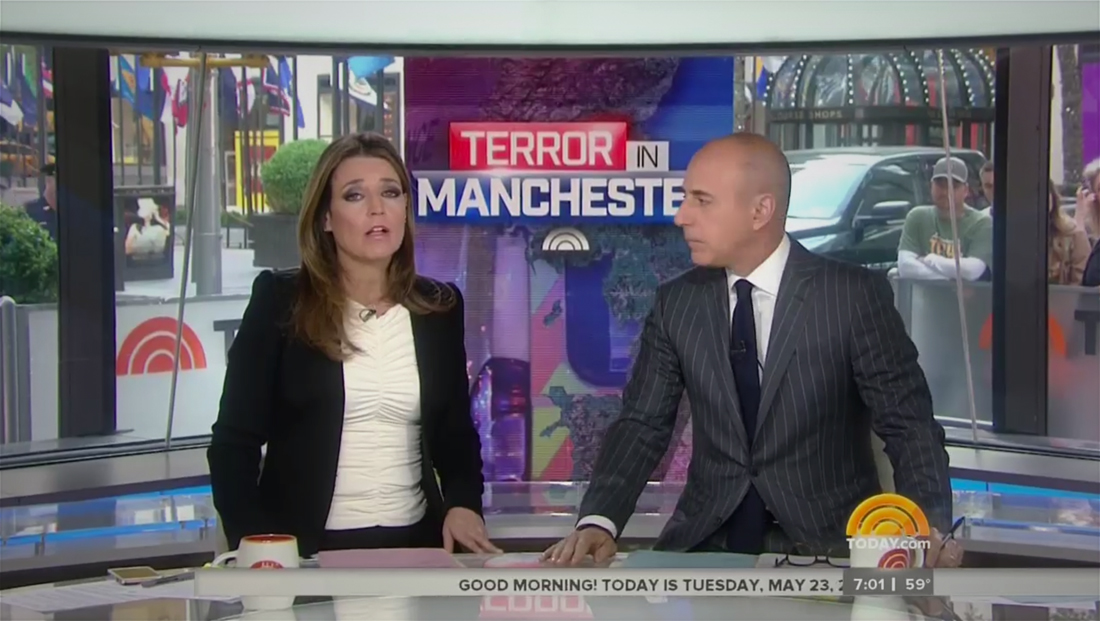 A matching graphic appeared on the LED panel between anchors Matt Lauer and Savannah Guthrie in Studio 1A, while the insert lower third graphics were the show's normal breaking news design.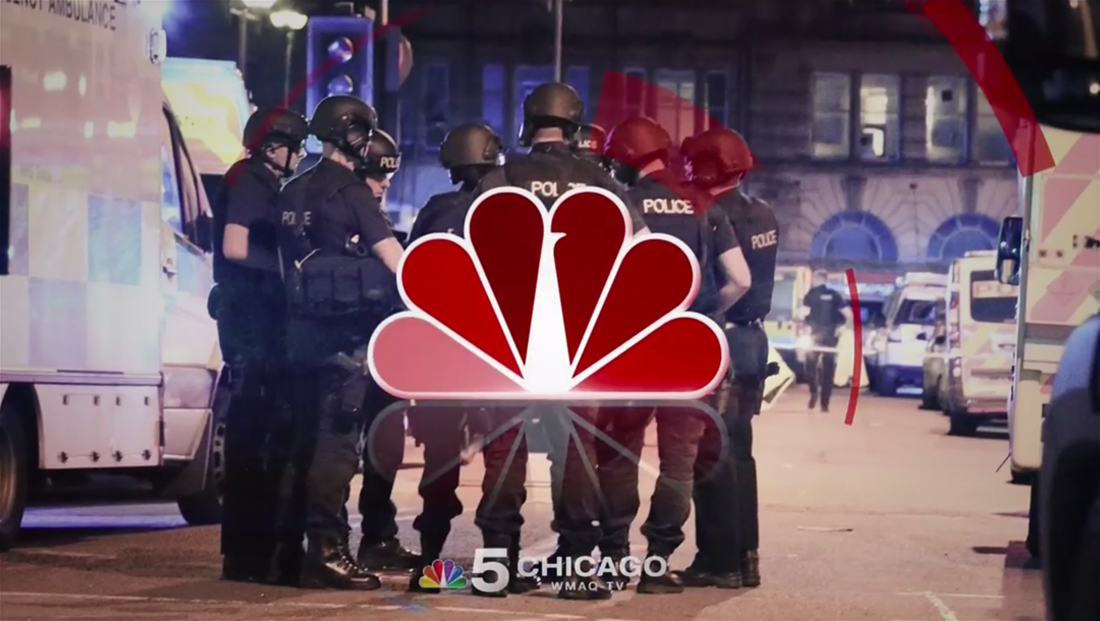 The design also includes a red version of the NBC peacock, similar to the look and feel the network uses in the "Special Report" package it debuted last week.
"Good Morning America," meanwhile, shed its normal opening introducing the hosts and favor of a shorter voiceover.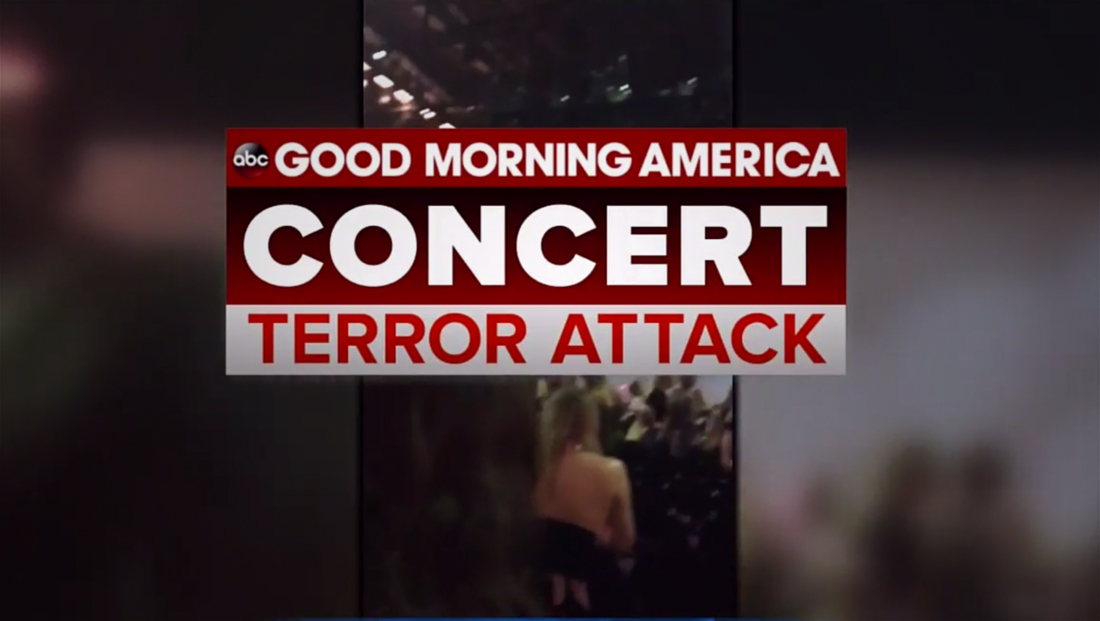 This show branded its coverage under the "Concert Terror Attack" banner attack, with the words placed inside rectangles.
The word "concert" was set against and black and red gradient, while "Terror Attack" was set against a gray-white gradient.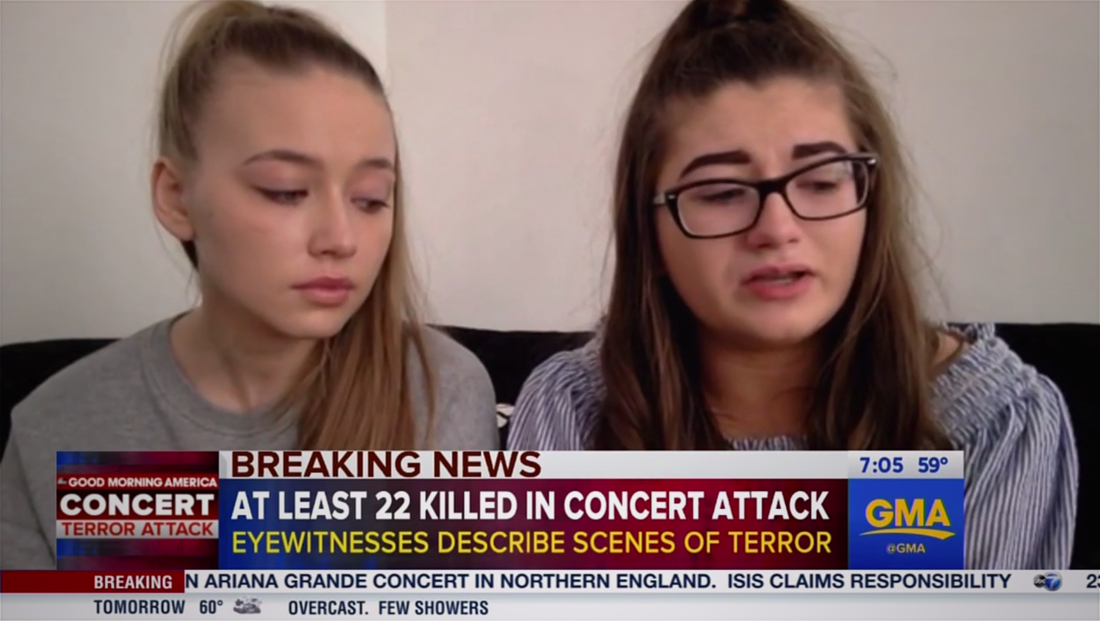 For lower thirds, "GMA" used a design that used a mix of red and blue gradients along with the "Concert Terror Attack" logotype in the lower left.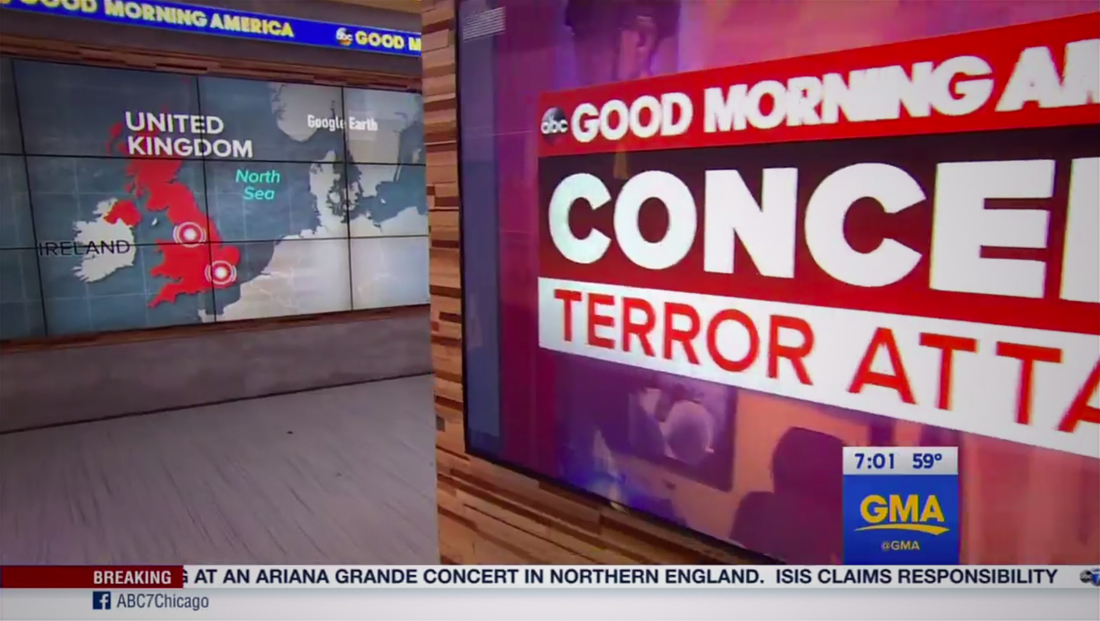 In addition, the show used its on-set video walls to showcase maps and bullet points about the story.