NBC updates special report slate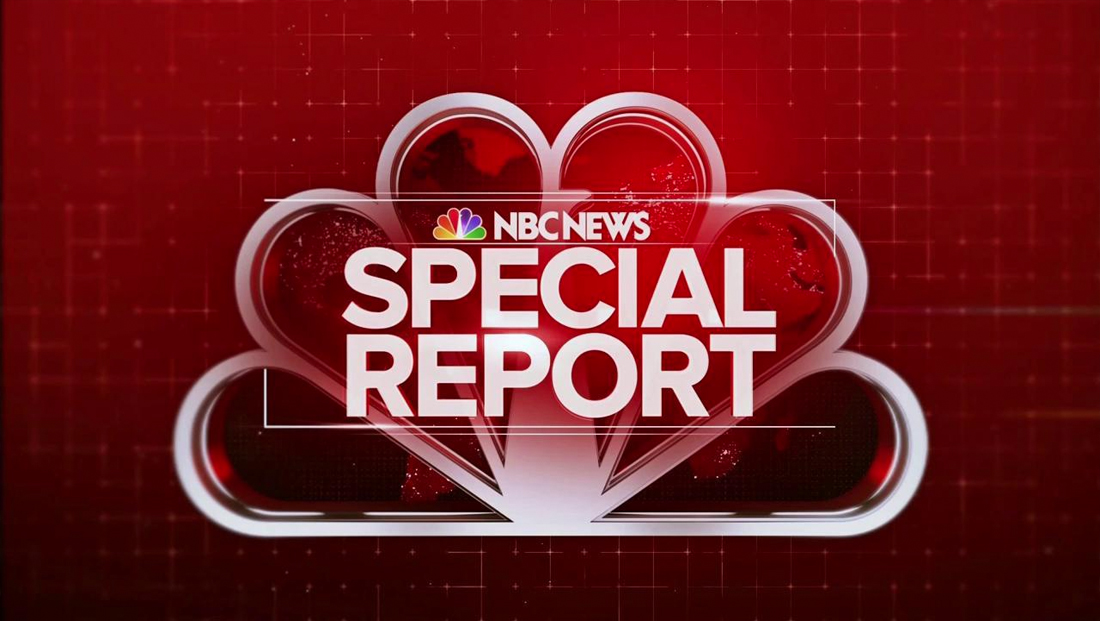 Coming on the heals of a revamped lower third and bug design for its special report lower thirds, NBC News rolled out a matching look for its countdown and slate Thursday.
The new countdown retains the red color scheme, though in a bit of a brighter shade.
The countdown, which depending on when an affiliate joins the network feed, may not be visible to all viewers, includes transparent numbers in an updated font that matches the typography used by both "Today" and "NBC Nightly News" as well as the lower third insert graphics NBC debuted earlier this week.
Behind the numbers is a curved "wall" that, as the countdown completes, zooms out to reveal itself to be the "inside" of the top portion of one of the peacock feathers in the network's iconic logo.
As the entire peacock logo becomes visible, the NBC News logotype and "Special Report" words enter the 3D space and center themselves on screen.
Some subtle lines then "draw" around the logotype while a sparkling grid appears,
These elements are similar to elements found in the "Nightly" graphics package, particularly the animated bug the show uses.
The update also includes the updated logotype overlaid over the view of the White House shown briefly at the end of the report.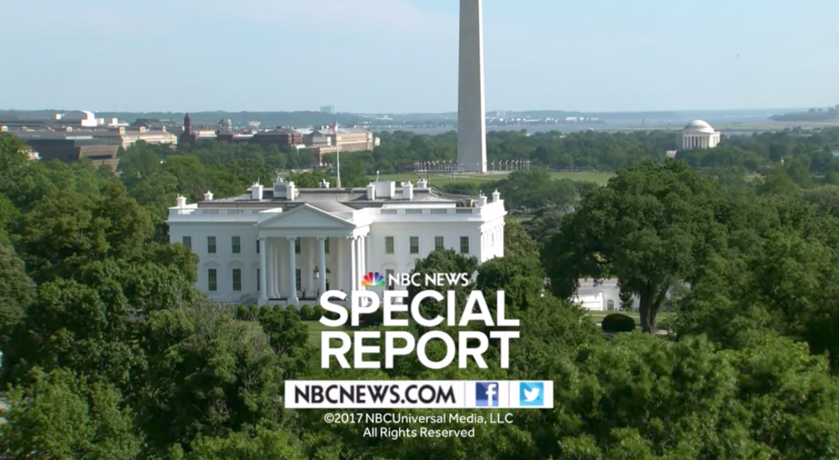 In addition, the network also feeds matching graphics to the flat panels integrated into Studio 3B's anchor desk.
We are about to go up live for @NBCnews special re @potus decision on Paris climate change accord pic.twitter.com/JnykRu3k83

— Savannah Guthrie (@SavannahGuthrie) June 1, 2017