Differentiation with weather visuals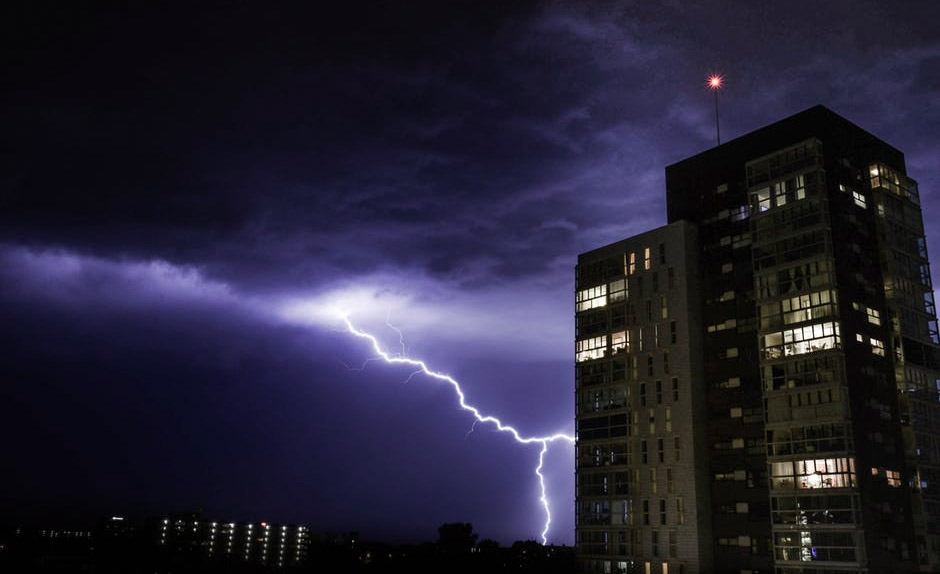 Subscribe to NewscastStudio's newsletter for the latest in broadcast design, technology and engineering delivered to your inbox.
Differentiation once only meant that you stood out from your rivals across the street. It's not that simple anymore. Broadcasters now compete for elusive demographics across multiple fronts, and audiences almost always have a portable computer in their pocket or purse that's with them everywhere they go. Factor in tablets and the web, and weather content is everywhere.
How can you reach the biggest possible audience? We think an essential part of that is differentiating your weather presence, regardless of platform.
Storytelling
Turning the weather into a narrative provides a unique value that audiences can't get on their phones. Increasingly, weather centers are trying to differentiate by discussing why a weather event is happening, rather than simply delivering the forecast. There's more depth of analysis than viewers will find on mobile.
Attractive illustrative weather graphics help tell a story beyond what audiences have already been exposed to on their mobile devices. These explainer graphics can cover anything from very local to regional events, say an impending snowstorm or even a powerful high-pressure system bringing sunshine and warm temperatures to much of the nation. Stations aren't really limited to weather, either. The flexibility of modern weather graphics systems allows meteorologists to discuss other natural phenomena like meteor showers, eclipses or the spring equinox. Any kind of interesting information, presented well, has relevance and value.
You've Got the Look
One concern I hear a lot from broadcast executives is that their station's weathercast looks too similar to their competitors. Are there things you can do to look different? Absolutely. The ability to easily change mapping colors and styles is available in most display systems, so use it. Show forecasted winds as smoothly animating streamlines. Display marquees and roadways with styles that others aren't using. Customize the color palettes of your data to present a unique but still intuitive on-air look. And remember that nothing is set in stone; feel free to experiment and tweak your choices, and see what best resonates with viewers.
The extensive customization provided by your weather system gives you an added benefit: monetization. We've found that a lot of stations are putting higher emphasis on using weather to sell sponsorship opportunities to local businesses, such as dealerships and furniture stores. It's also possible for your advertising partners to sponsor individual data products. For example, a local drugstore may be interested in purchasing a sponsorship for your allergy forecast.
When the Difference Is Data
Whether station-owned or operated by the National Weather Service (NWS), working with any radar data made to be impactful, timely and understandable is key. That is the essence of what weather vendors, and especially Baron, do. It's especially noteworthy as storm coverage goes from watchful waiting to street-level analysis, where the difference in accuracy can be substantial, and even life-saving. Promoted effectively, there's no bigger differentiator than that.
In addition to providing precise insights, the data must also be easy for viewers to grasp. When the NWS upgraded its NEXRAD radar fleet to dual-polarization, a torrent of new information became available to the broadcaster. The challenge for meteorologists and weather vendors was to make sense of the greatly increased data volume in a way that both identifies areas of concern, and helps the meteorologist explain that threat to viewers.
Resulting data products have distilled complex dual-pol imagery into simpler, highly visual data for detection of hail, flooding rains, and debris tossed aloft by a tornado. Other data not reliant on dual-pol still serves this critical function, whether depicting rotating winds with a circular spinning icon, or tracing the path of wind shear across a DMA. The result of all this data is impactful weather content accessed across multiple platforms. It's all about helping viewers make the right decisions by providing critical weather intelligence that's clear, concise and actionable.
Workplace Efficiency
Meteorologists are increasingly pulled in more directions as they are tasked with preparing continuous content for on-air, online and mobile, all while maintaining a continuous social media presence. It's a big ask, and in many cases they must do so with reduced operating budgets and staffing.
Weather vendors have a responsibility to make daily weather coverage faster and easier for the customer. If your vendor makes a daily surface analysis map available for download, take advantage of it! The built-in social sharing tools of many systems allow meteorologists to quickly distribute images and forecasts directly out to social users. Other browser-based editors allow custom adjustments to be made to stations' digital platforms, helping ensure a forecast that's consistent with the on-air product. And since most vendors provide pre-built graphic assets, including daily explainer graphics, those should be leveraged, as well.
Additionally, since modern processing power means that fewer weathercast elements need to be rendered, meteorologists can save time when necessary by skipping that step, taking advantage of built-in map pre-caching to ensure a smooth, seamless presentation.
It really boils down to this: the less time a meteorologist is spending on building a show, the more time they have for actually producing accurate weather forecasts and storytelling that looks great and differentiates your offering in the market.
How Weather Is Won
Succeeding in broadcast weather means having powerful technologies deployed across every platform. However your audience engages with you, effective differentiation keeps you top of mind and relevant. The responsibility of weather vendors to assist broadcasters in this ongoing challenge has resulted in many options for the station invested in winning weather. A talented meteorologist using these tools effectively, through in-depth training from the vendor and ongoing learning opportunities, can make the difference every day of the year, and especially during the occasional high-impact event when it matters most.
This Voices column is part of our Focus on Weather section.
The latest in design, production and engineering
Subscribe to NewscastStudio for the latest delivered straight to your inbox.