Boston anchors power walk through the 'plex in new promo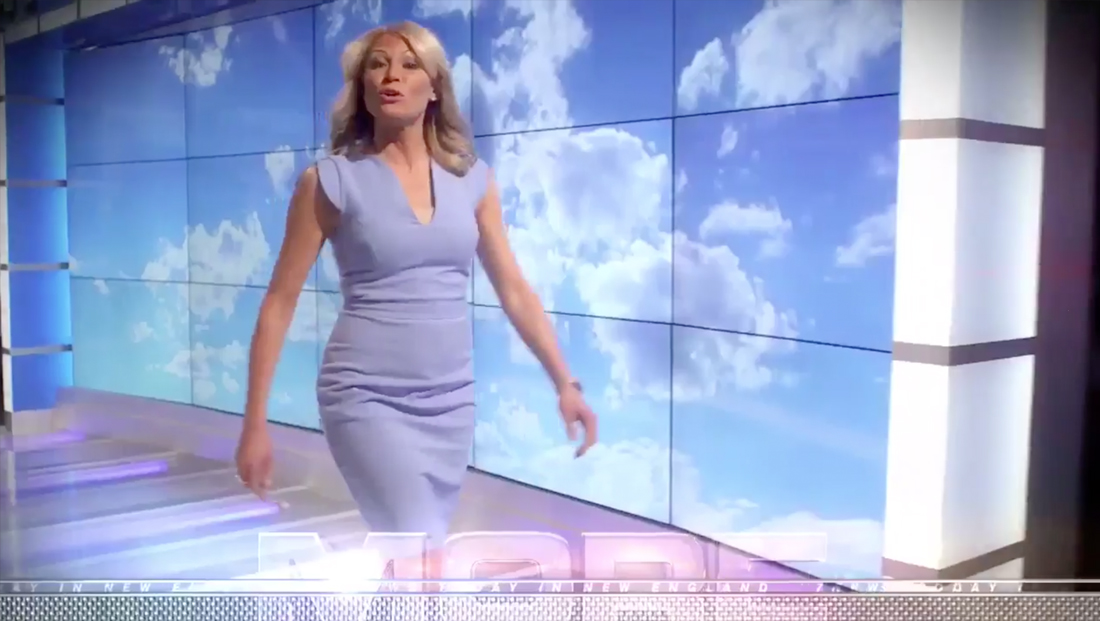 In a new promo for its morning newscast "Today in New England," the WHDH morning team is shown huffing it through the station's newsroom with the message of "more, more, more."
The spot opens with anchor Christa Delcamp hiking across the glass riser in front of the video wall that serves as the main background in the station's "newsplex" set.
She's joined by Kris Anderson at the assignment desk as they somehow manage to discuss, despite the breakneck speed they are walking through the newsroom, how the show offers "more" news, weather, traffic, reporters and breaking news.
The pair is joined by Nicole Oliverio before finally taking their seats at the anchor desk for the conclusion of the spot.
Check out our new @7News Today in New England promo! Once again our promotions team did an awesome job. #GetMore #KeepItLocal #7News pic.twitter.com/SHfCbIJbYb

— Kris Anderson (@KrisAndersonTV) May 11, 2017
During the entire promo, a glassy, transparent graphic running along the bottom prominently features the word "more."
WHDH, which lost its NBC affiliation Jan. 1, now airs "Today in New England" from 4:30 to 10 a.m., a timeslot that covers, ironically, much of the "Today Show" — the show the station once aired and from which its morning show's branding was originally inspired by.
The latest in design, production and engineering
Subscribe to NewscastStudio for the latest delivered straight to your inbox.