'Fox & Friends' moves to Studio F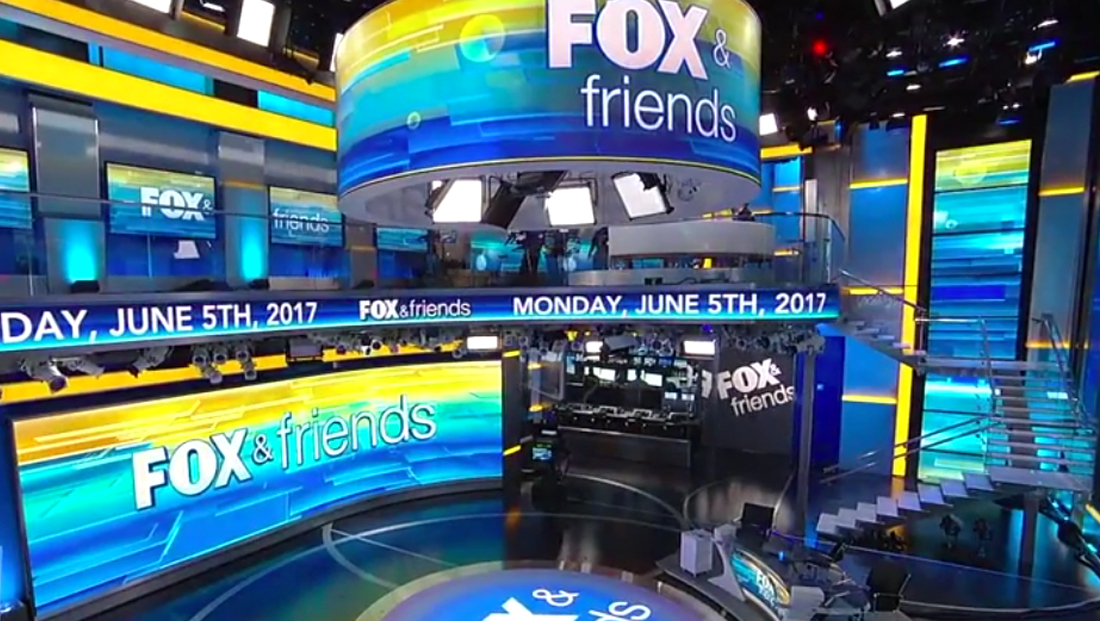 "Fox & Friends," Fox News Channel's morning offering, has become the latest show to move to Studio F, the large windowed studio the network debuted in November.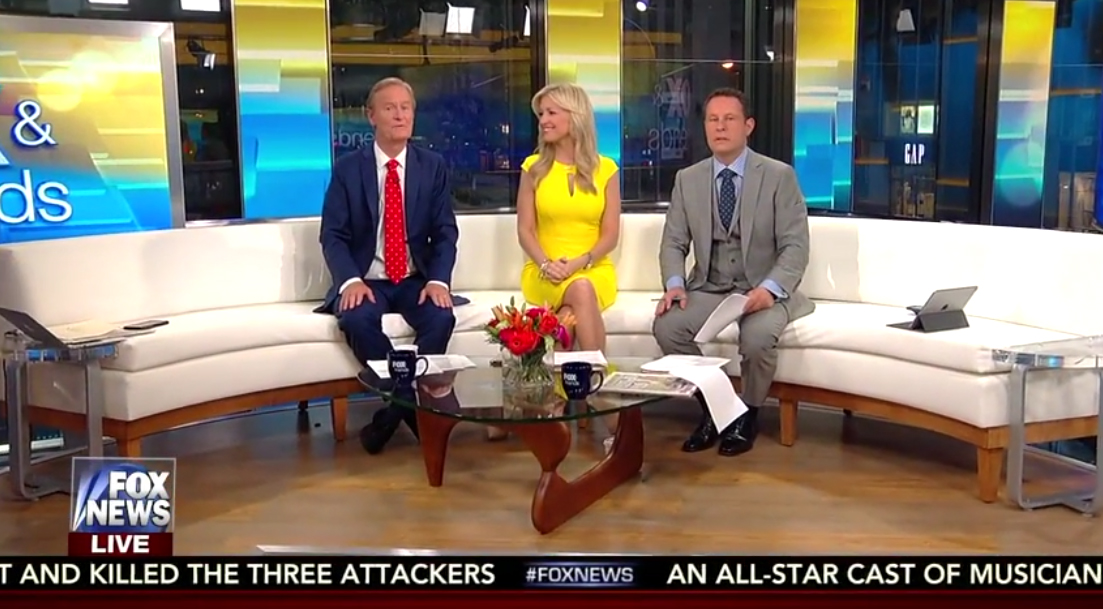 The show originates from the second floor of the studio using the large windows overlooking the street as its primary background, though the exterior is a bit hard to see in some of the shots due to the daylight levels.
The show's "curvy couch" has been replaced with an updated model placed on a riser on front of the mezzanine's curvy glassy balcony.
Studio F's two story video columns are used to project a blue, teal and yellow blend of glassy blocks that match the show's graphics package.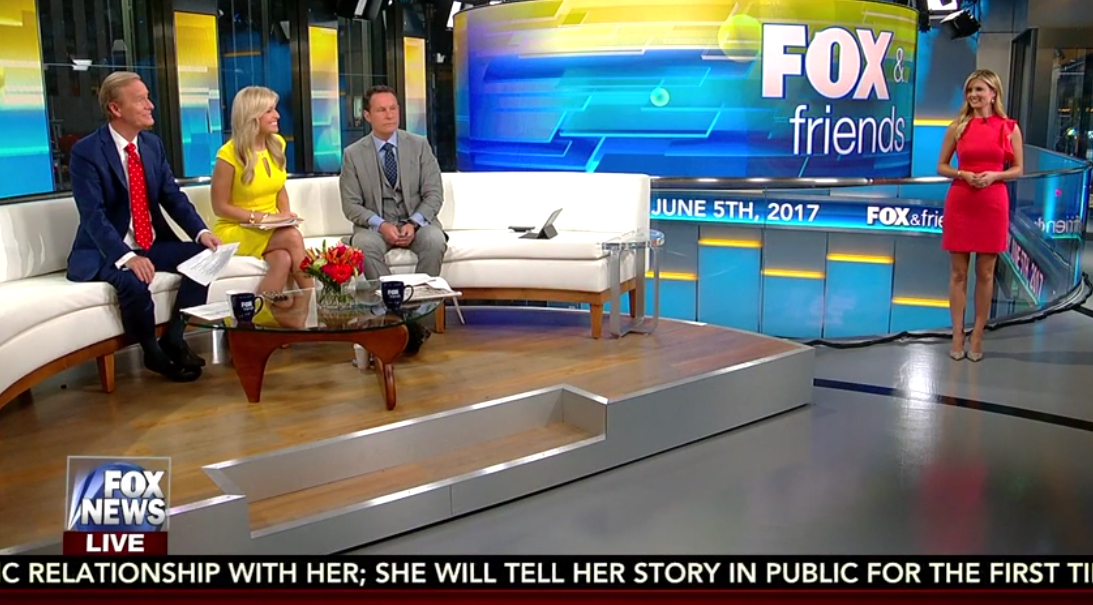 The studio's "video chandelier," meanwhile, appears in the camera right host one shot as well as in wide toss shots to and directly behind the news update anchor.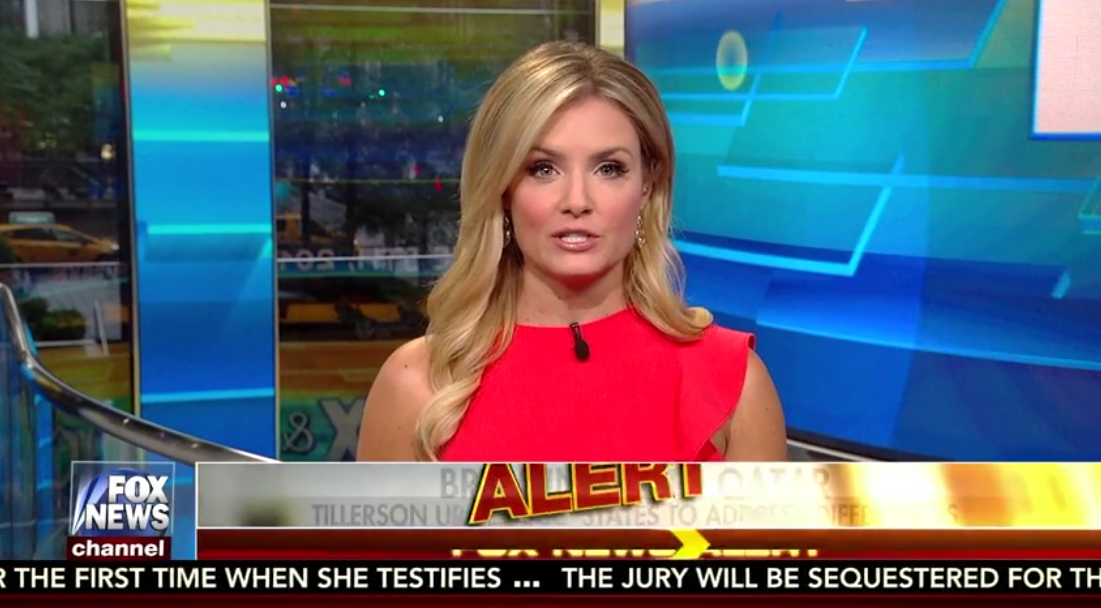 The show also uses the vertical video tower behind the studio's structural glass staircase to showcase upcoming segments.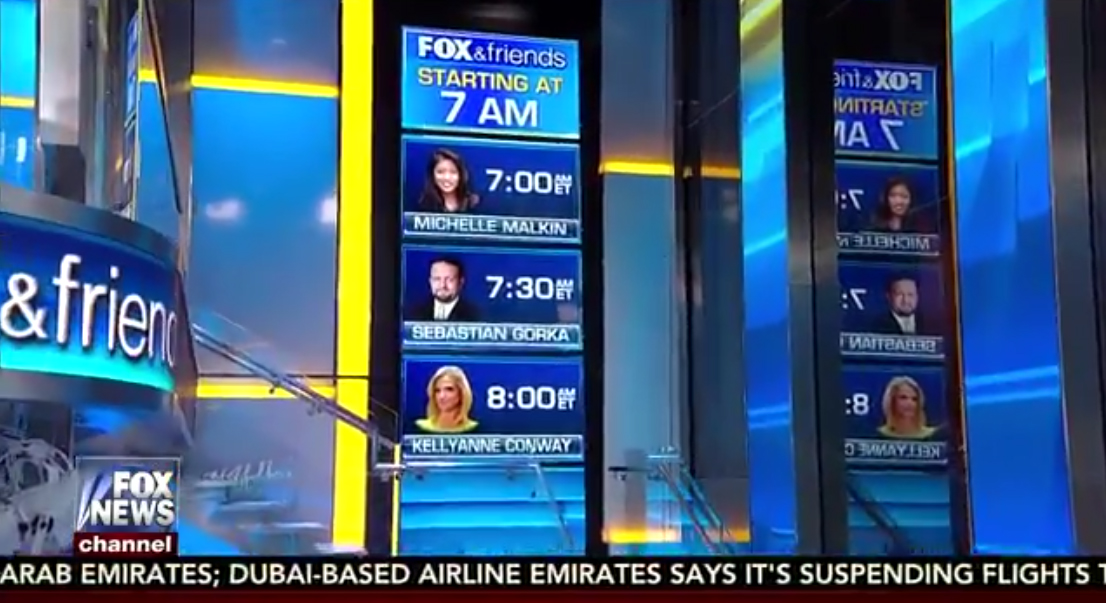 In addition to the second level, the show also makes use of the first floor's curved video all to showcase team coverage, social media feeds and other graphics with the show's logo appearing in the integrated floor video panel.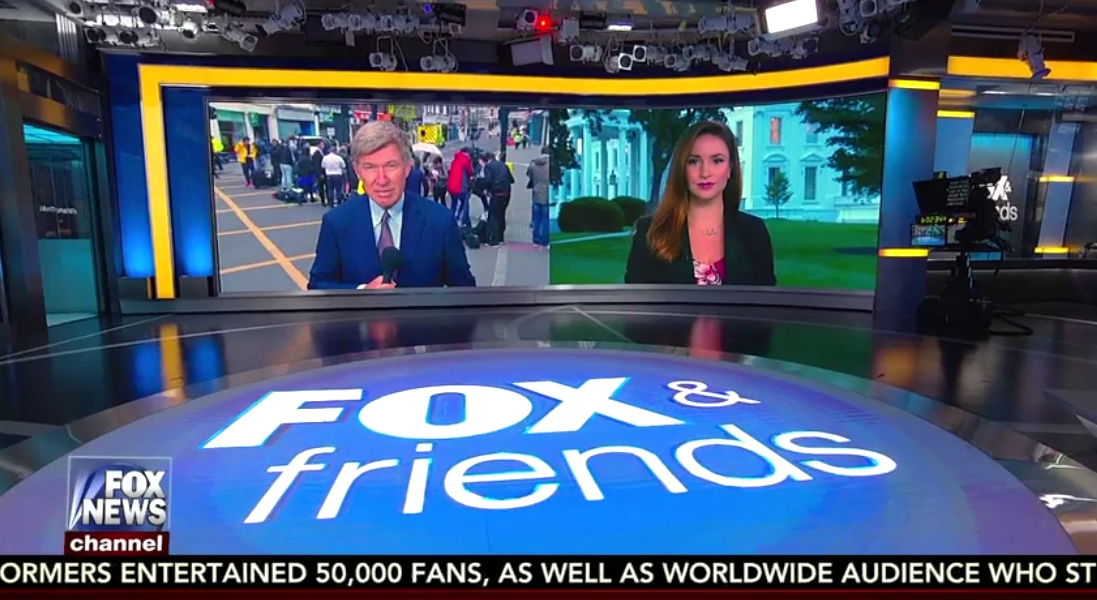 The first floor also includes a free standing living room and kitchen setup that makes use of movable credenzas and bookshelves.