Orlando stations mark Pulse shooting anniversary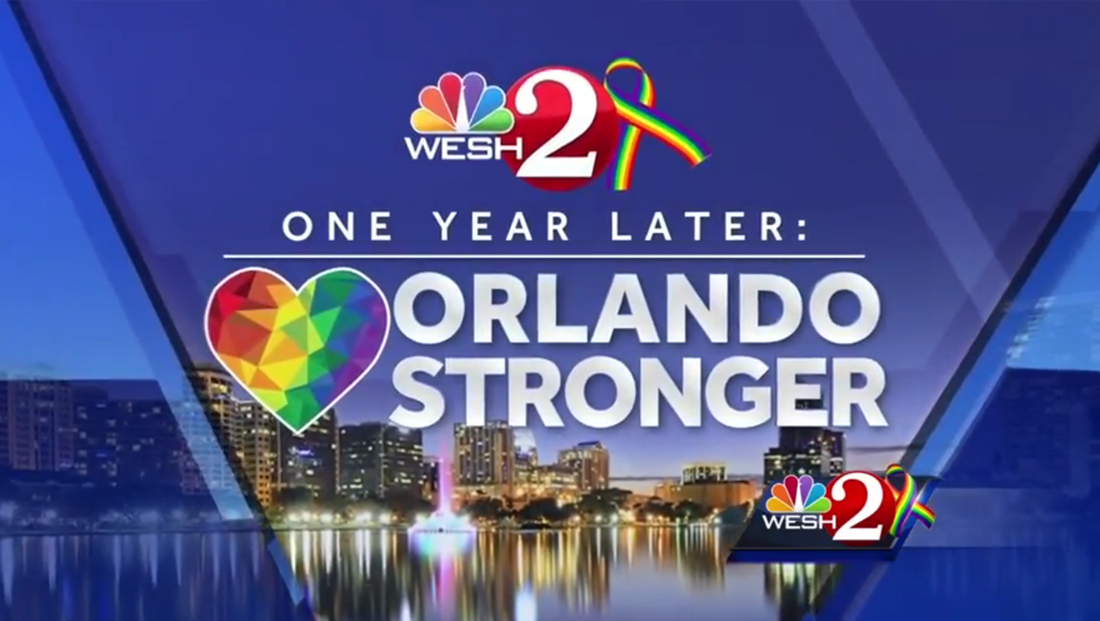 Orlando stations are marking the one year anniversary of the Pulse Nightclub shooting with extended coverage of the memorials as well as rainbow-themed branding.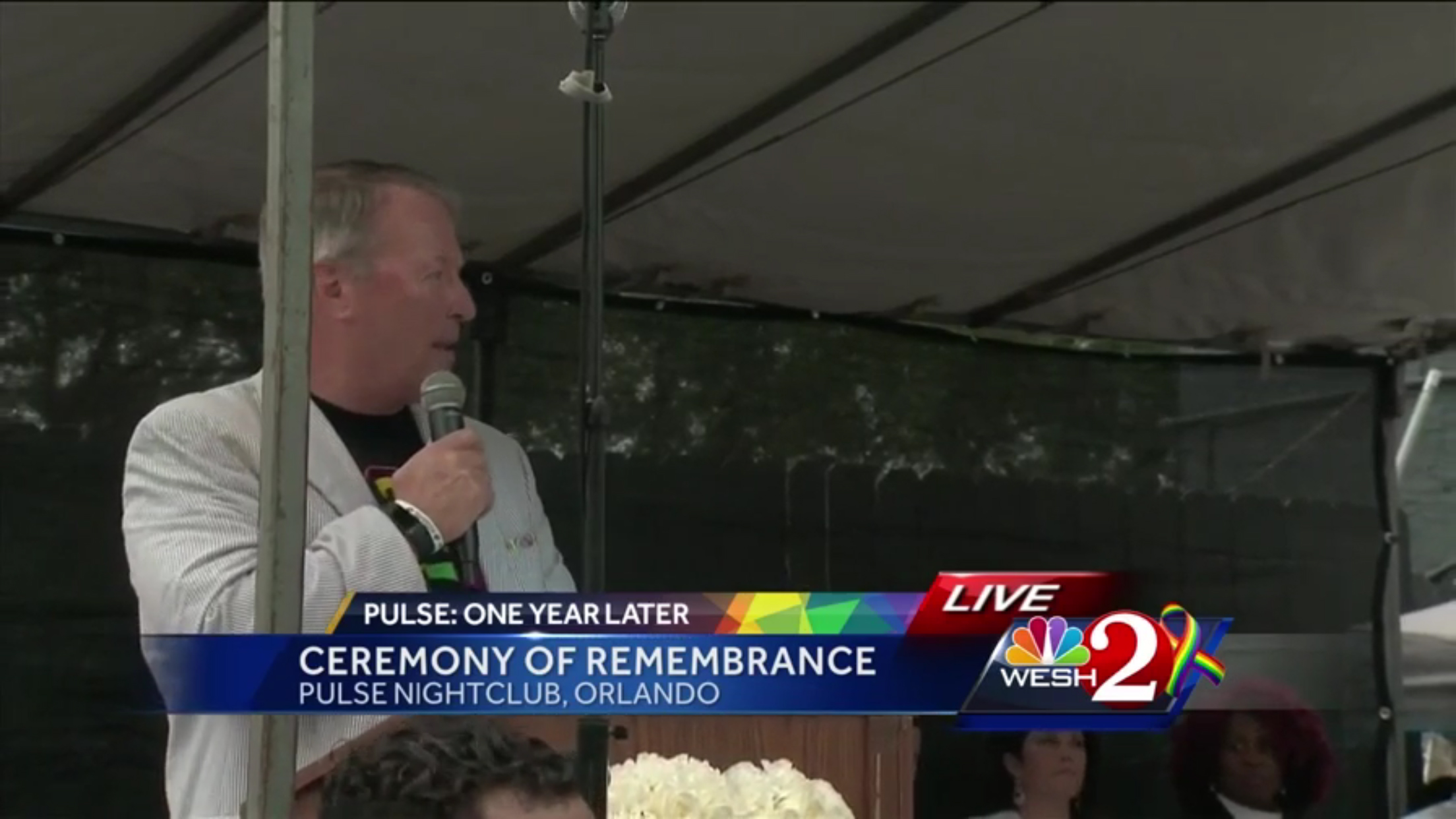 Hearst owned WESH, the market's NBC affiliate, has added a rainbow ribbon to its bug and is using "Orlando Stronger" branding that features a rainbow heart with a polygonal mosaic pattern.
That pattern is also found in the extra tier the station uses during Pulse coverage.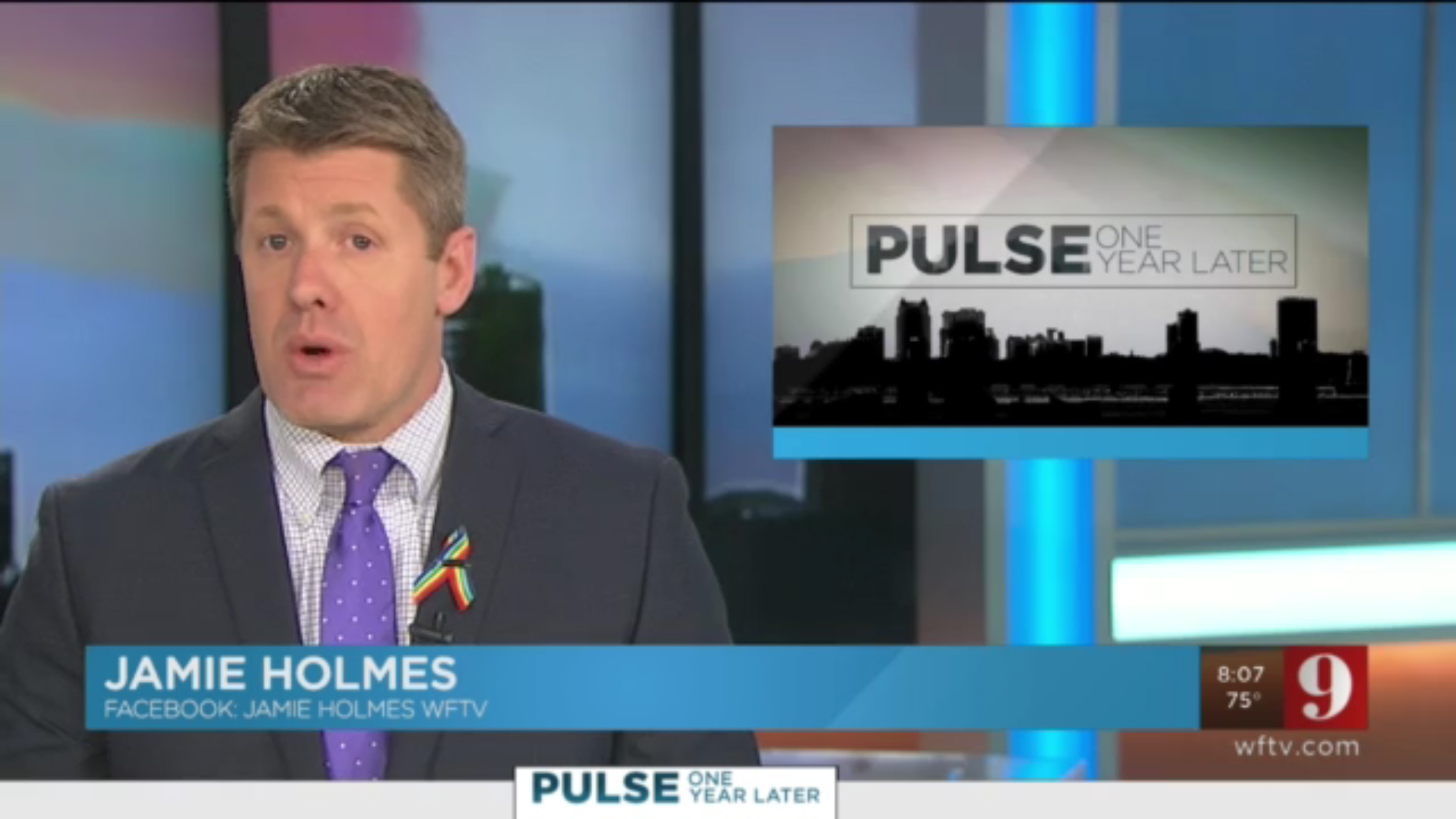 Cox Media's ABC affiliate, WFTV, on the other hand, is using a muted rainbow background with the words "Pulse One Year Later" in a large rectangle.
Another graphical element the station is using is a silhouette-style cityscape of the Orlando skyline.
Matching graphics are also being fed to the station's video walls behind the anchor desk.
Although WFTV didn't opt to add a ribbon to its bug, the station is inserting a bar at the bottom of the screen that features a matching logo.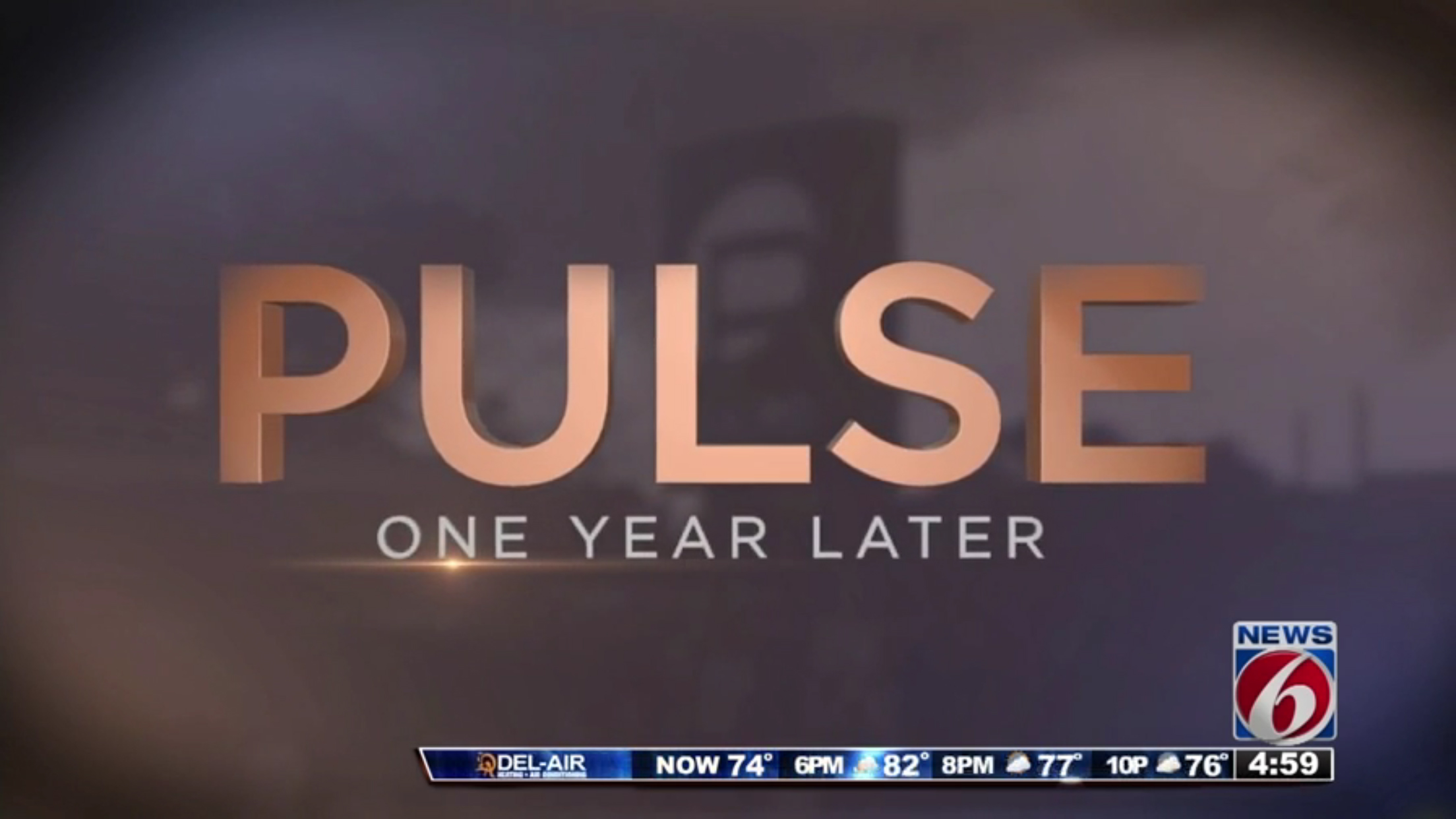 Graham Media's WKMG, city's CBS affiliate, is using a darker, more sophisticated color palette of bronze and violet shades under the branding "Pulse One Year Later."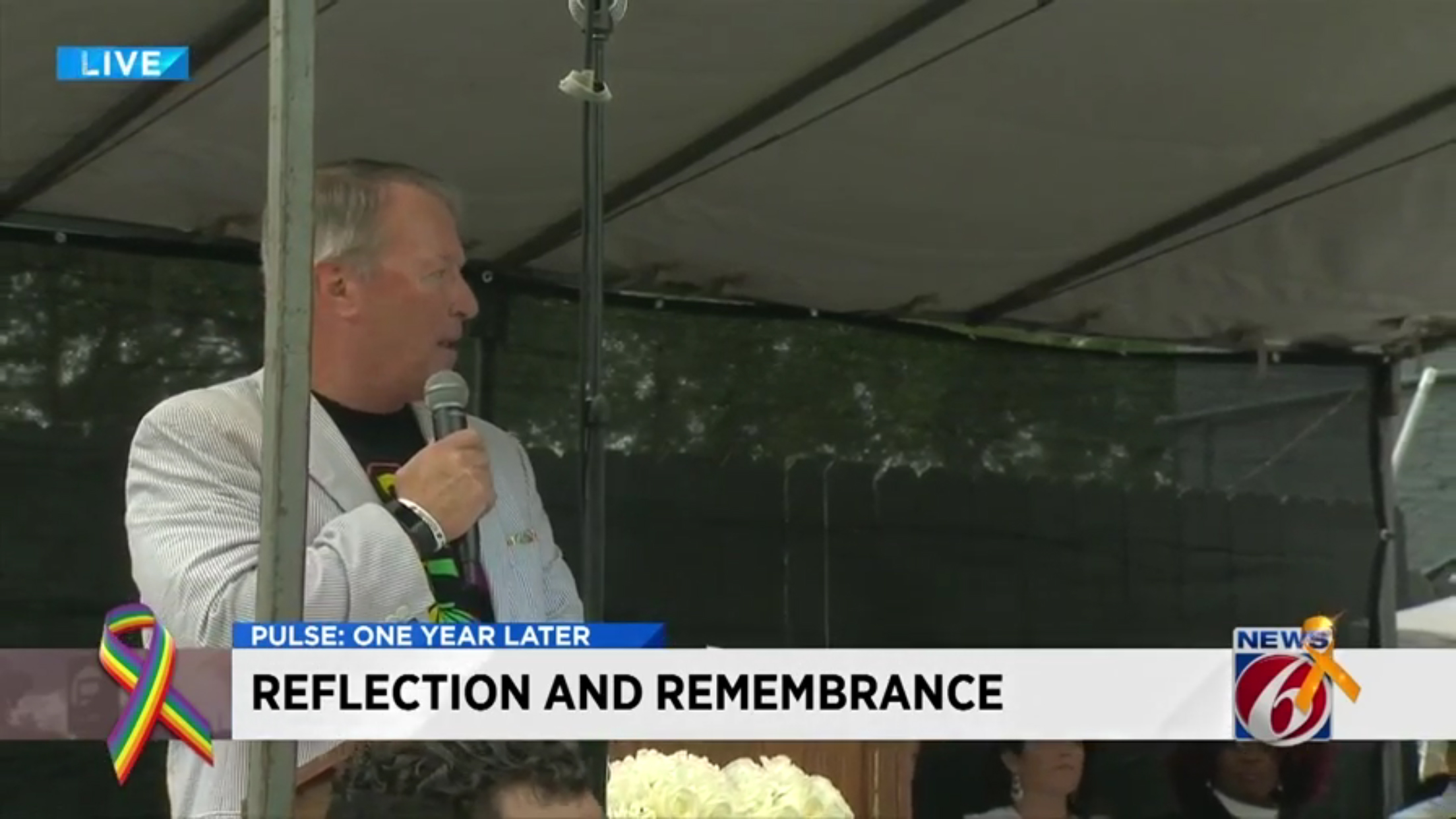 WKMG has also added a gold ribbon to its bug along with a rainbow one in the left side of the lower third.