'Fear(less)' showcases the power of conversation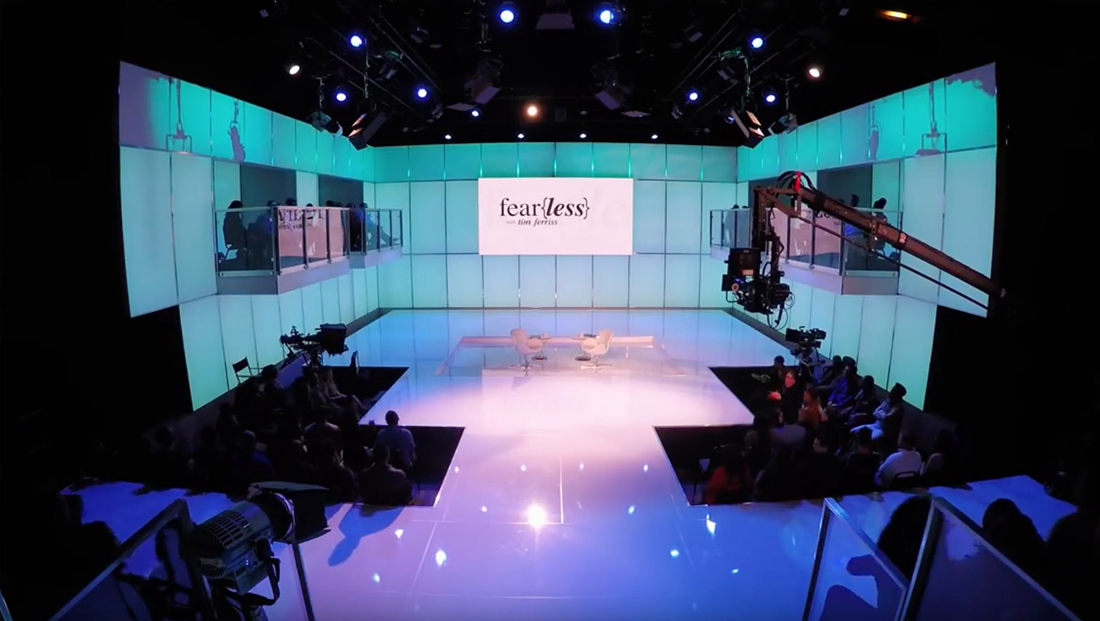 Subscribe to NewscastStudio's newsletter for the latest in broadcast design and engineering delivered to your inbox.
When creating the set for bestselling author, entrepreneur and investor Tim Ferriss' "Fear(less)," the designers were tasked with creating a progressive and modern look that still allowed conversation and ideas to flow between the host, guests and studio audience — as well as the viewing audience.
The result of this strategic design is a modern look that combines the modern aesthetic of an Apple Store, the intimacy of a small theatre-in-the-round and colorfulness of Ferriss' personality.
"The set was envisioned as a modern Ted Talk environment — showcasing the talent of Ferriss," said designer Jeff Hall, whose JHD Group created the set for the show, which airs on AT&T's Audience Network.
The set's main venue is a seated interview area that, thanks to being sunken into the riser in the middle of the stage-like open space, has the illusion of being a smaller, more defined space for discussion.
The studio audience is drawn into the interview thanks to "pits" on either side of the stage as well as from four glass-fronted balconies that, opera box-style, give audience members a unique view of the host and discussion.
By blending the sunken area in the middle of a shiny stage and bringing the audience closer to the host and guest, the design visually and physically translates the concept of how a single discussion can impact a wider audience.
Behind the main interview area is a large video panel that echoes the large screens made popular at Silicon Valley keynotes and provides a prominent branding and storytelling element.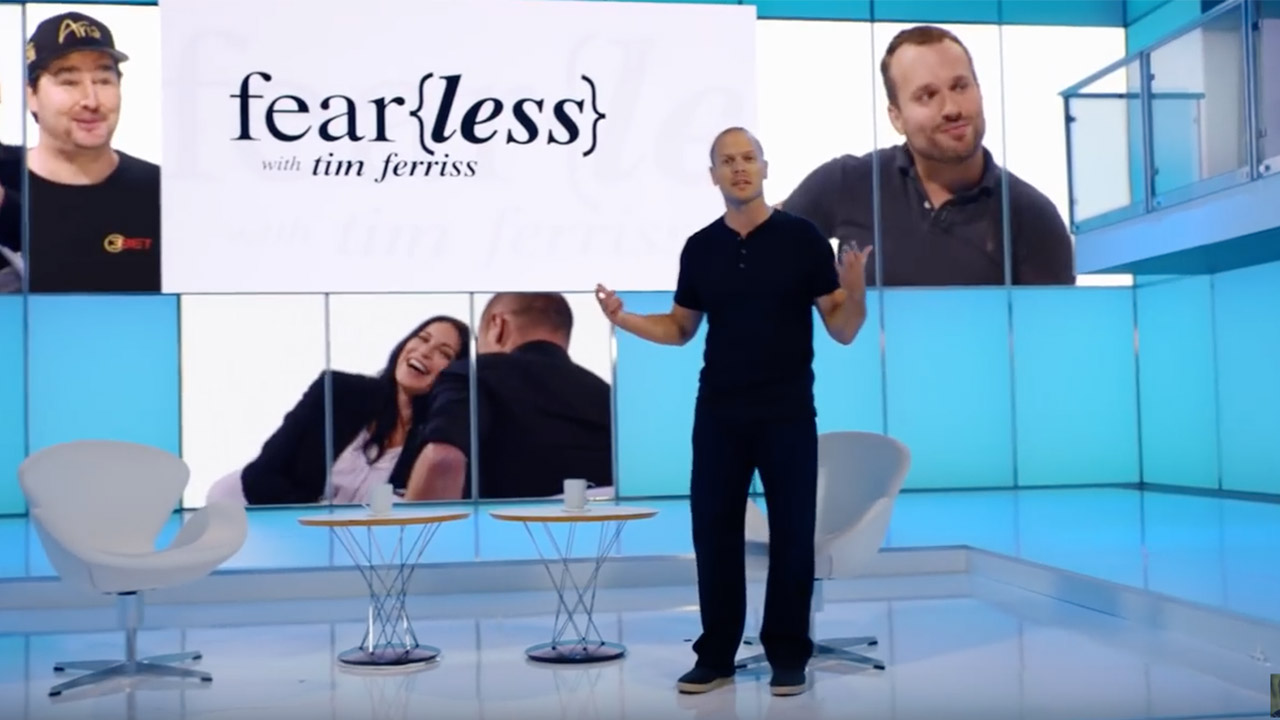 Instead of traditional walls, the space features stacked vertically video panels that are primarily used to create a glowing colored backdrop for the discussion.
However, a touch of the unexpected is brought into the design when the panels are used to display imagery rather than solid colors.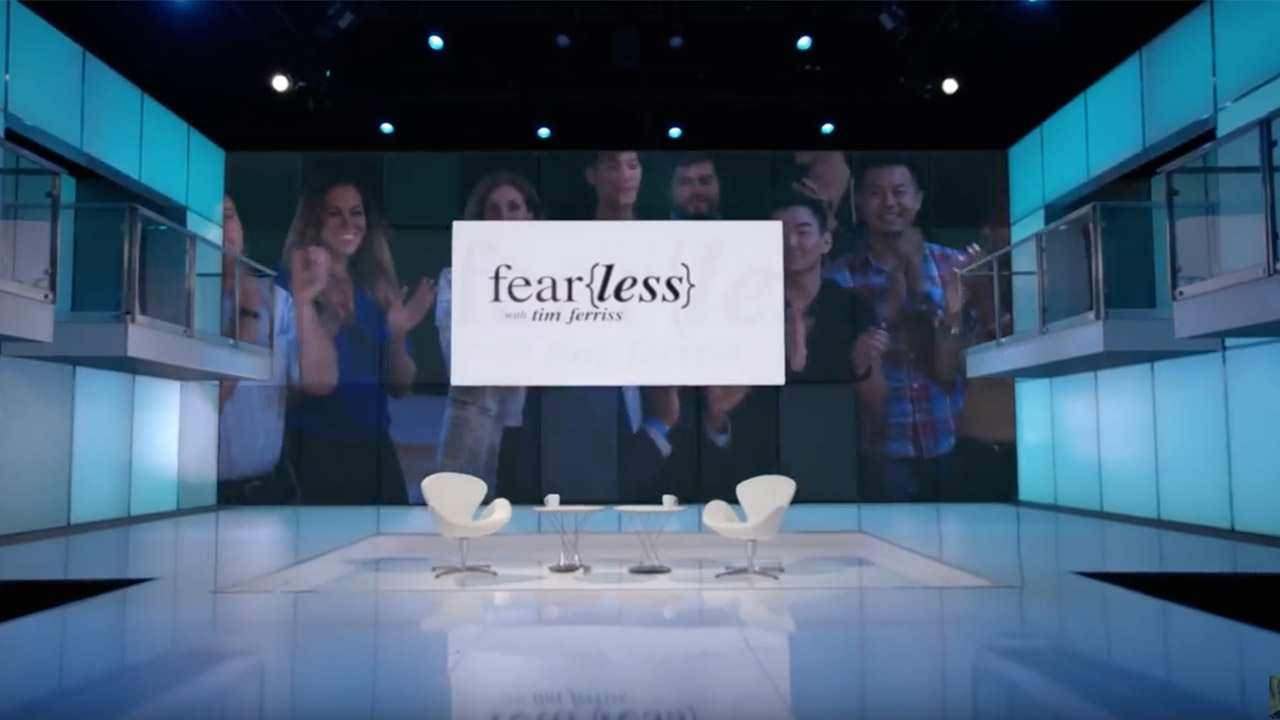 "Fear(less)" is designed to showcase long-form conversations between Ferriss and top performers, focusing on how they've overcome fears and made hard decisions, embracing discomfort and thinking big.
Guests have included ESPN founder Bill Rasmussen, illusionist David Blaine and comedian Bill Burr.
Produced by Vince Vaughn's Wild West Productions, this project marks JHD's second collaboration with the production company and network.