Notable Channel 14 TV station logo designs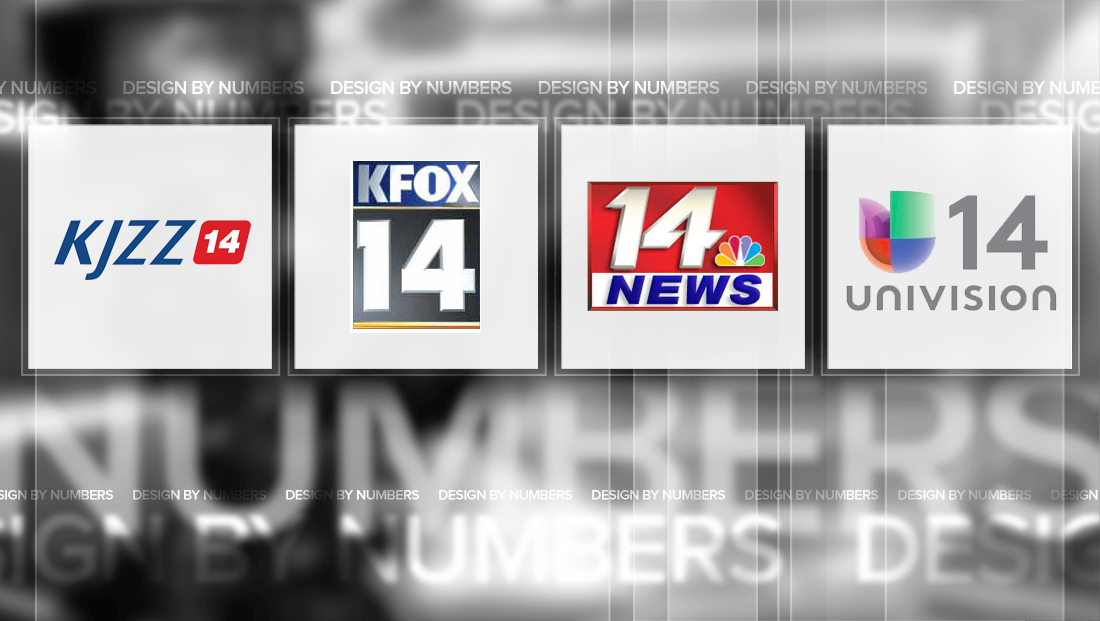 We're now entering the range of channel numbers that aren't quite as common, starting with Channel 14, but we still managed to scrounge up some notable 14 logo designs.
KDTV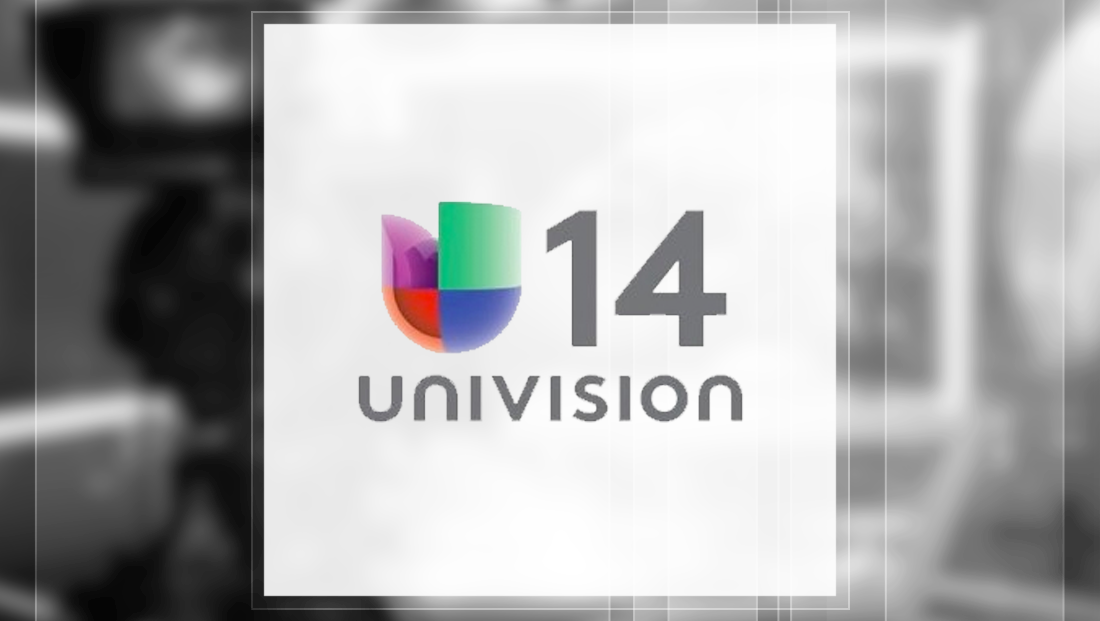 KDTV, the Univision affiliate in San Francisco, California, uses a fairly straigtforward Channel 14 logo design, with the number "14" placed, in larger letters, in a clean, wide sans serif typeface in the upper right of the lockup.
Next to this is the Univision "tulip" with the network's logo below.