Morning shows opt for differing approaches on post-shooting editions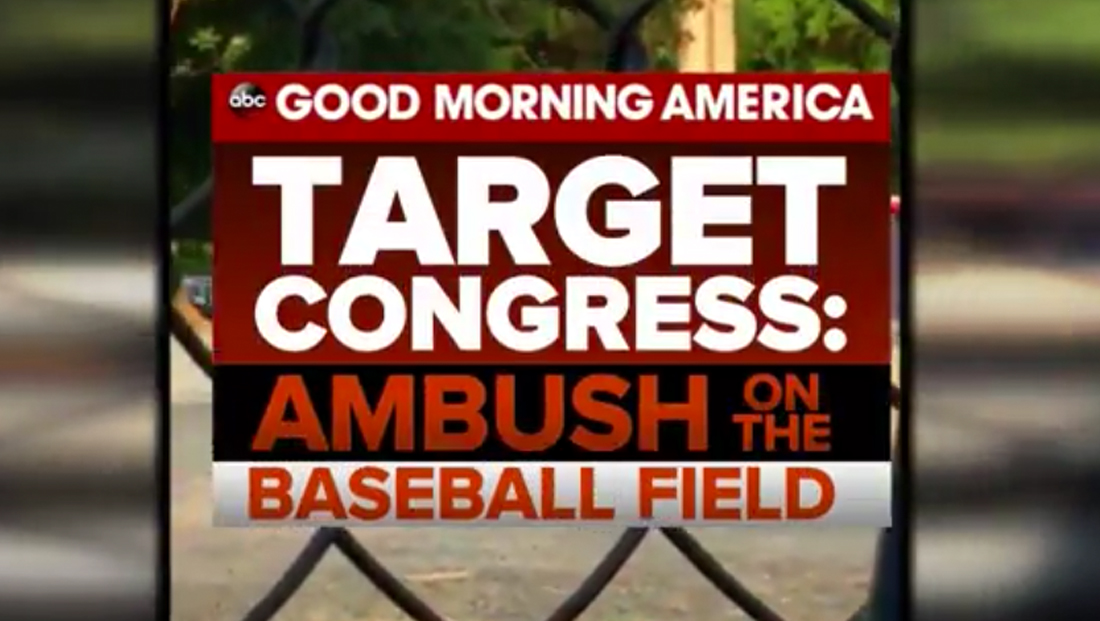 The network morning shows took unique approaches to covering the GOP baseball shooting on their Thursday morning editions.
ABC News' "Good Morning America" took the most comprehensive approach opening the show with the same text-heavy logo "World News Tonight" used last night, with the addition of bold red graphics and grunge textures.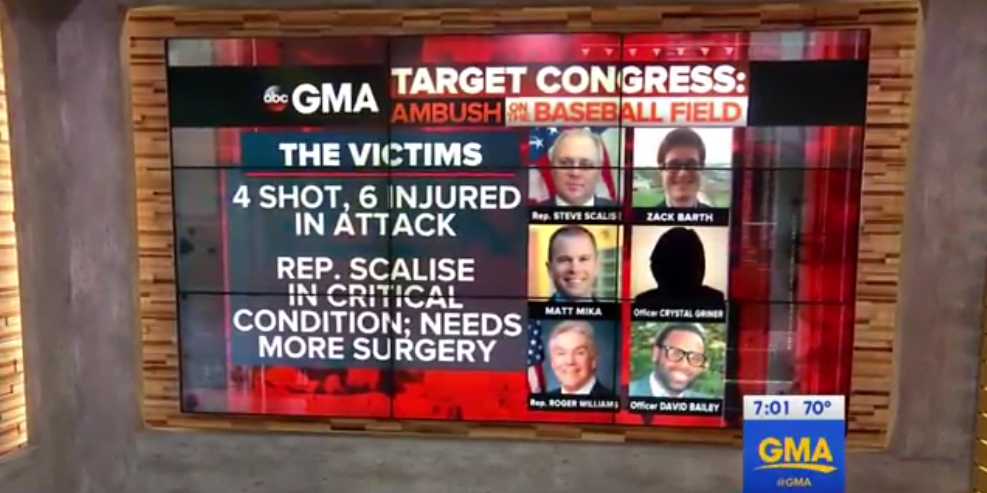 The show's entire open was dedicated to the shooting and related stories with matching graphics before the show switched to its standard open, including a voiceover that seemed a bit too upbeat for the occasion.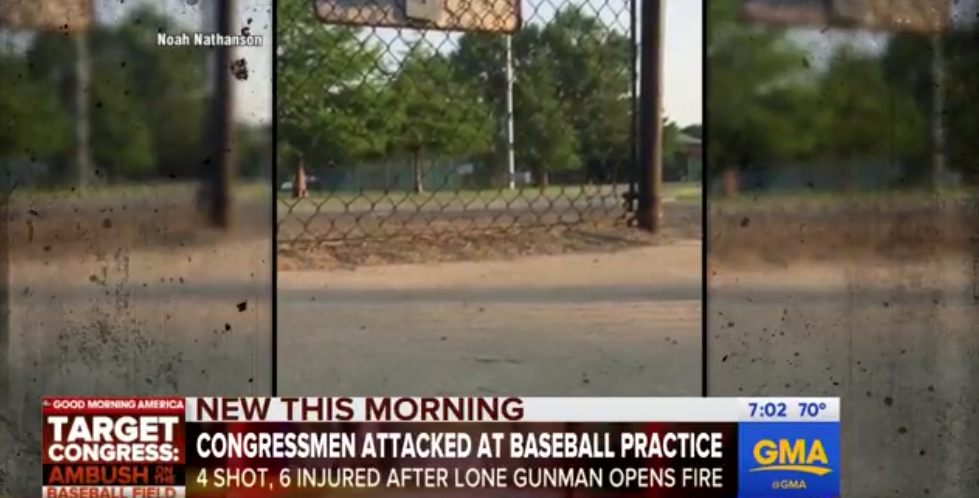 For shooting related coverage, GMA switched to a muddy red and gold background incorporated into its normal graphics package, with the text-heavy logotype placed to the left, creating, as is typically with ABC and the show, a very text heavy look.