Networks head to Capitol, Virginia for baseball shooting coverage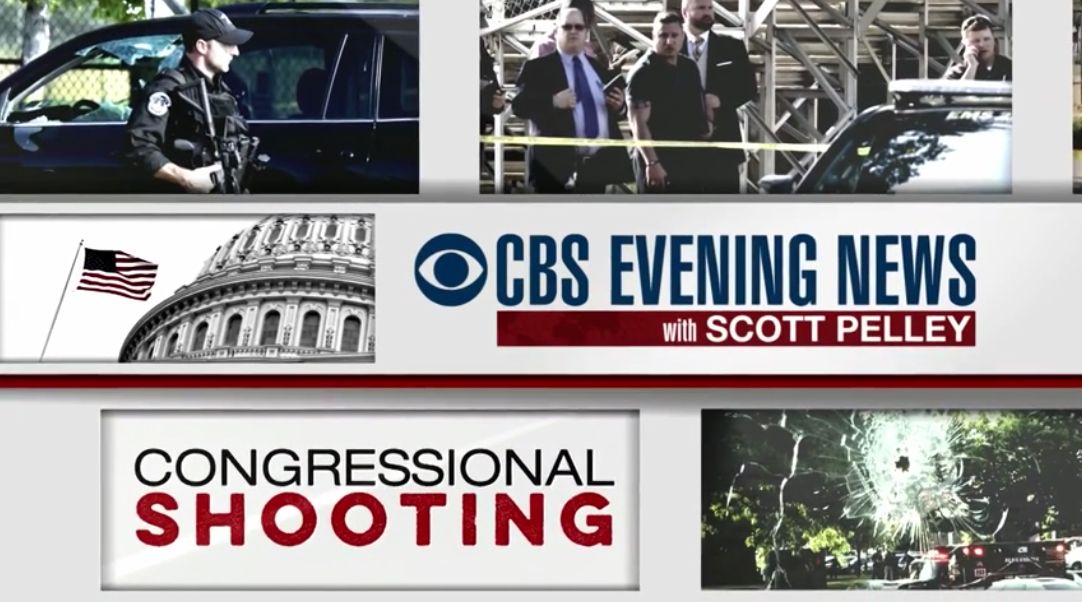 Each of the big three networks took a slightly different approach to covering a busy news day that centered around the shooting during a Congressional baseball game practice in Virginia.
NBC News' Lester Holt was the only anchor to originate from the Alexandria, Virginia, right next to the baseball field where the shooting took place earlier in the day.
That said, "NBC Nightly News" opted to not label the newscast as a "special edition" and its open mixed in references to the other big stories of the day — another shooting at a UPS facility in California and high rise fire in London.
The network also, somewhat uncharacteristically, did not brand its coverage of the baseball shooting, choosing instead to use the a generic "breaking news" banner for all three stories.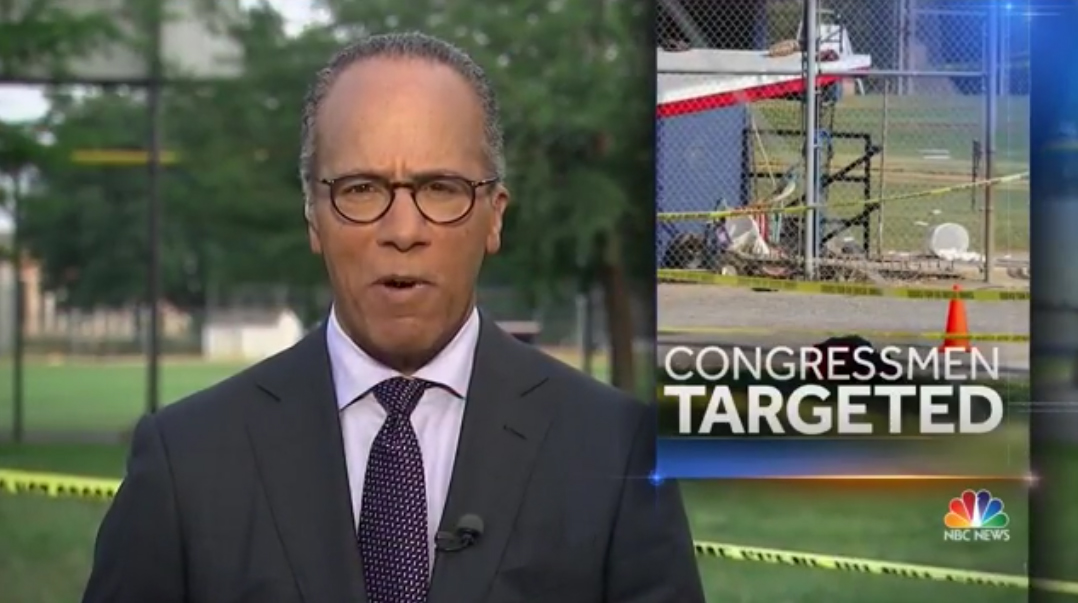 At the top of the broadcast, Holt did appear next to an OTS graphic reading "Congressmen Targeted."
The broadcast did make use of gritty backgrounds depicting a baseball diamond and painted lines along with bold, italicized typography to showcase photographs, videos and transcripts of emergency bands.