'CBS Evening News' goes nameless on first post-Pelley edition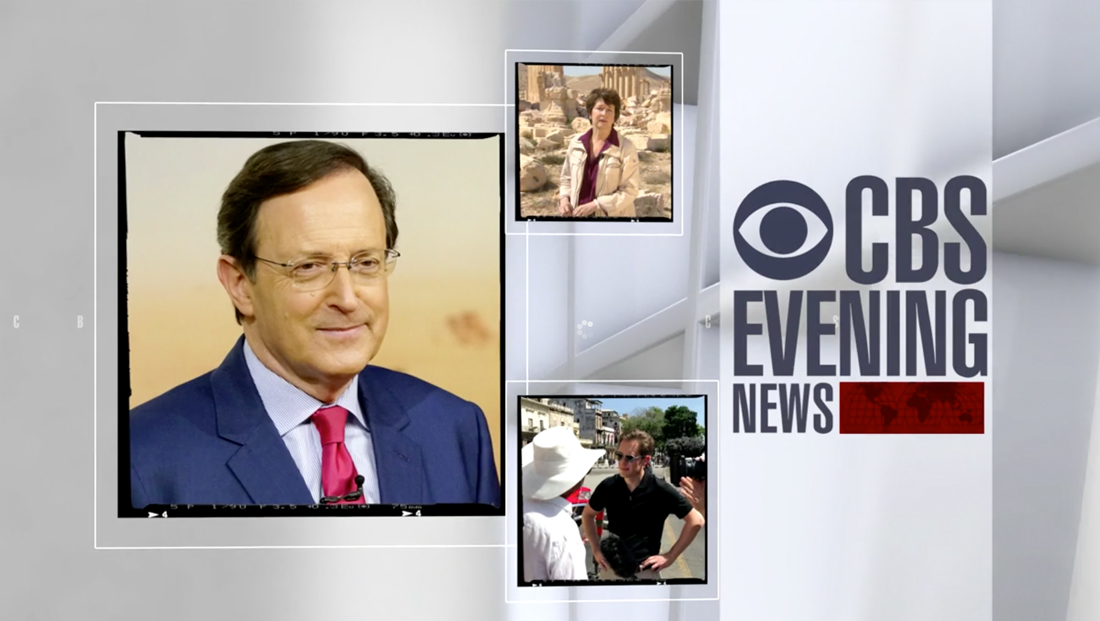 The "CBS Evening News" aired its first edition after the departure of anchor Scott Pelley — and the broadcast officially no longer has an anchor's name in its title.
While the graphics and overall look and feel of the broadcast remain the same — and the broadcast still originates from Studio 57, which it shares with "CBS This Morning," the show's logo and announcer simply bill the broadcast as the "CBS Evening News."
As planned, CBS correspondent Anthony Mason's is anchoring the show on an interim basis.
No mention is made of interim anchor Mason's name in the open, though his photo does appear numerous times in it and he introduces himself right off the top.
The red bar that previously housed Pelley's name remains, but not includes a subtle pattern of a world map.
Pelley's name is no longer appears in the title of the show on TV listings, which caused some issues with scheduled DVR recordings on some providers not recognizing the broadcast as being the same program.
CBS also finally updated the logos on its social media profiles to be the same name-less variation used on the broadcast, but interestingly forgot, at least as of this writing, to remove Pelley's name from its website:
Pssst … @CBSEveningNews … you might want to remove @ScottPelley's name from your website… pic.twitter.com/7Scd7jDrfW

— NewscastStudio (@newscaststudio) June 20, 2017
The latest in design, production and engineering
Subscribe to NewscastStudio for the latest delivered straight to your inbox.