CNN sends court sketch artist to off-camera White House briefing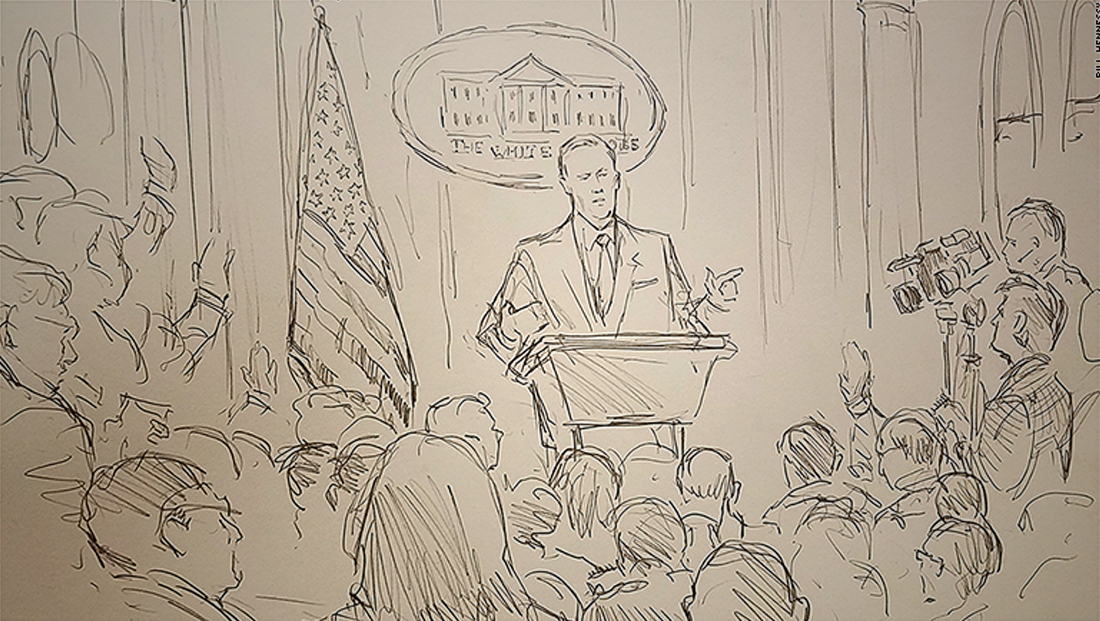 With the White House banning cameras and live audio from some press events, most networks have been using on screen graphics but CNN got a bit more creative — and low tech.
CNN sent Bill Hennessy, the court sketch artist it usually uses for creating visuals for Supreme Court cases, to Friday's briefing.
"Some conservative media voices dismissed it as a stunt, but CNN argued that the sketch session did serve a journalistic purpose, in the same way that courtroom sketches do. CNN equated the briefing to a Supreme Court argument — an on-the-record event at which cameras are banned," reads a story CNN posted on its site.
Hennessy normally works with an easel, but didn't bring that along Friday. Despite this, Press Secretary Sean Spicer noticed him sketching away.
Hennessy's work isn't exclusive to CNN.
Updated: A color version of the sketch is now available: