Despite ratings slide, NBC continues country branding for NASCAR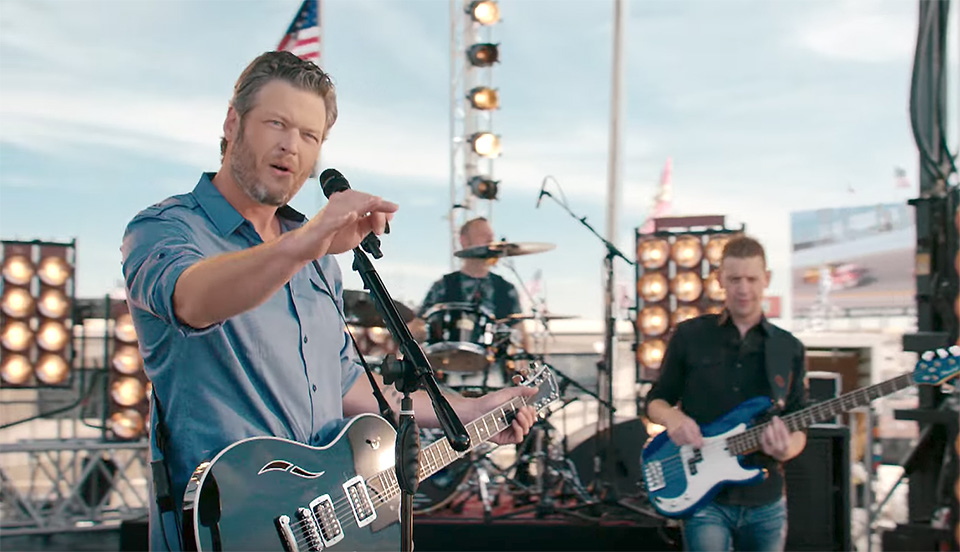 Despite a continued downward trajectory in the ratings, "NASCAR on NBC" will stay the course this season with its Blake Shelton music video open and branding.
NASCAR returned to NBC in 2015, following a stint with ESPN. This year, ratings for the sport have hit the lowest levels since at least 1996, with most telecasts down double-digits, according to Sports Media Watch.
Similar to NBC's "Sunday Night Football" opening, the music video of Shelton's "Bringing Back the Sunshine" updates key footage each week along with select lyrics. Over 20 NASCAR drivers appear in the video which is set within the infield of two NASCAR racing venues.
"This year's show open focuses on the drivers that make this sport shine, and highlights moments with them interacting with their families, crews, and fans," said Tripp Dixon, VP and creative director at NBC Sports Group.
Interestingly, the sports new Cup Series entitlement sponsor, Monster Energy Drink, is at odds with the image promoted in this video.
While Shelton harkens back to the "good ole days" and NASCAR's southern roots, the sport continues to attempt to attract younger fans. Monster, for example, brings "Monster Girls" to each race along with mixing racing with EDM and MMA-style fighting on race weekend.
It's surprising, with this backdrop, that NBC Sports didn't shake things up a bit. During the network's earlier tenure with NASCAR, in the early 2000's, Metallica's "Fuel" served as the opening theme, while Fox always went in favor of country music.