A look back at Greta Van Susteren's show branding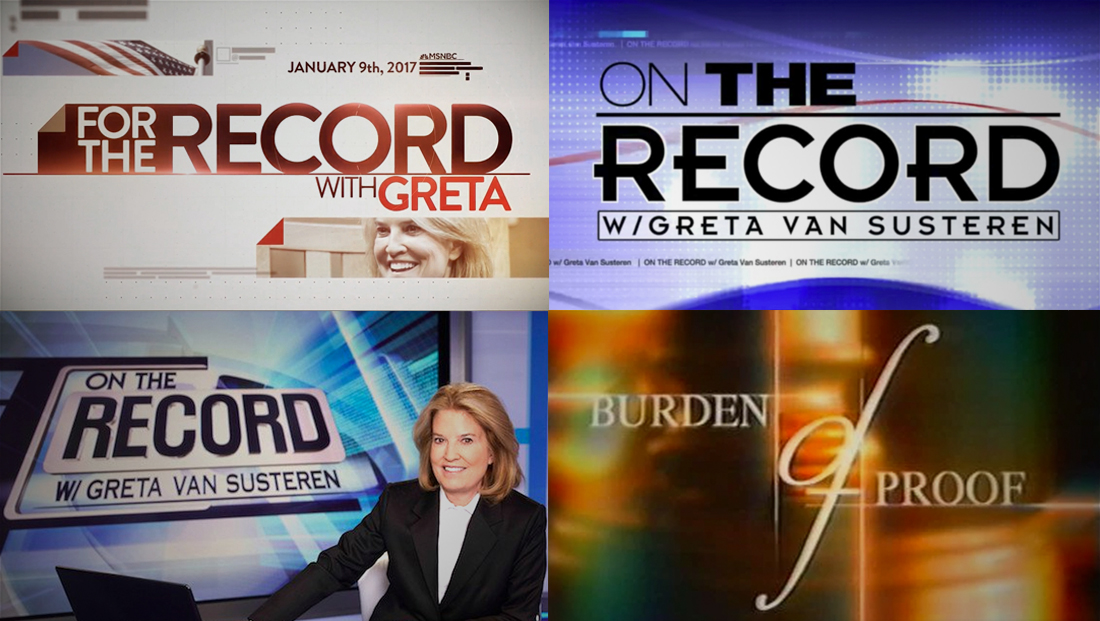 As Greta Van Susteren departs MSNBC, here's a look back at her career in cable news and how some of the show she's been a part of were branded.
'For the Record'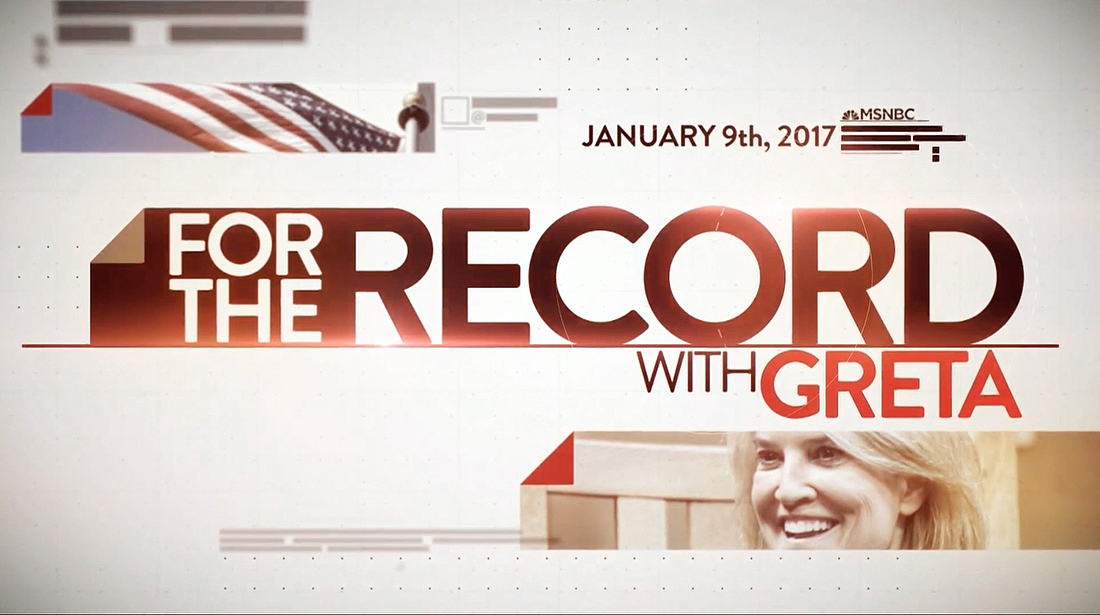 Most recently, Van Susteren hosted "For the Record" (also stylized as "For the Record with Greta").
This show, which debuted on MSNBC in January shortly after her departure from Fox News, featured bold red lettering and graphics along with a "folded corners" motif.