'Hollywood Game Night' mansion gets a backyard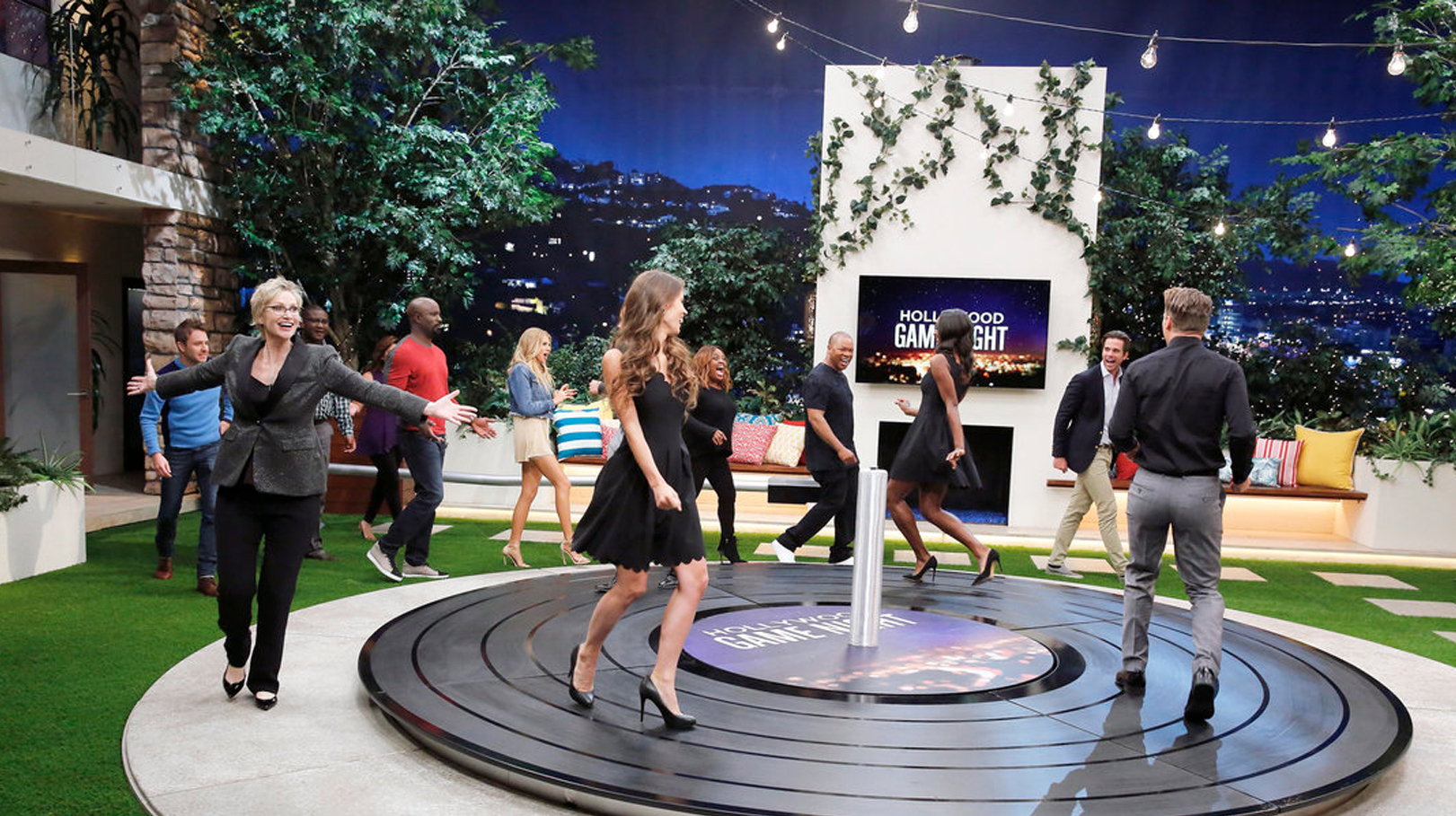 NBC's "Hollywood Game Night " takes place, at least according to the show's universe, at the seemingly endless mansion of host Jane Lynch, and this year viewers are being treated to both some updates and a look at a new part of the grounds.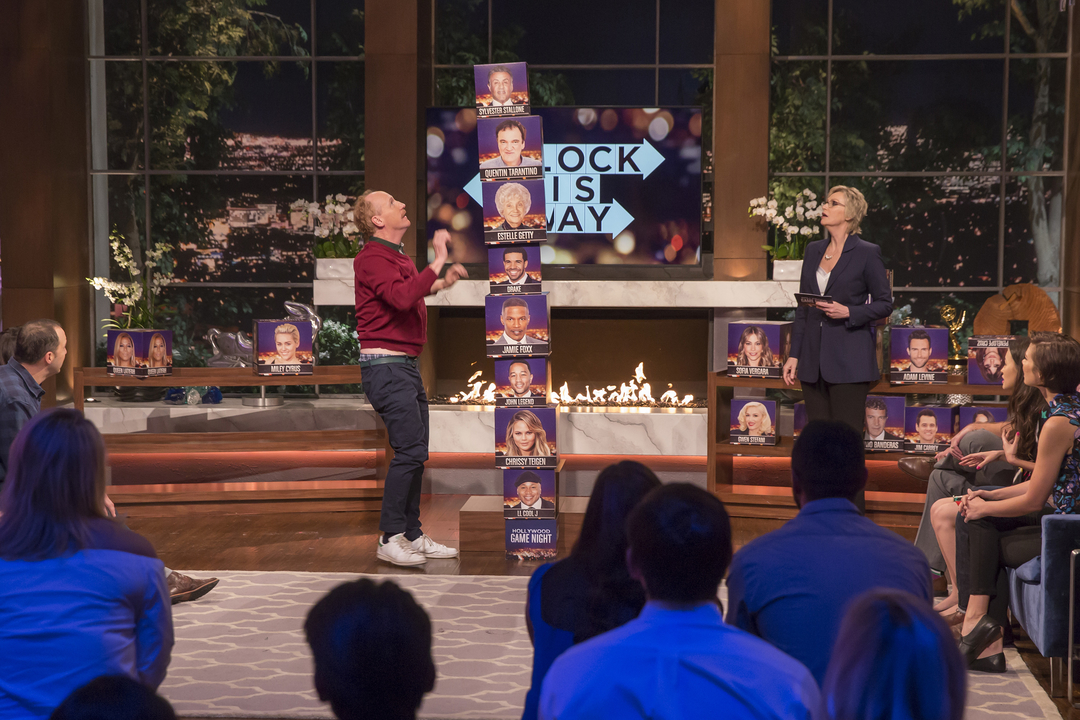 Although Lynch has mentioned a myriad of oddly specific (and somewhat ridiculous) rooms in "her" mansion, the gameplay of the show has been restricted to a large great room-style space.
This area includes an alcove for the band, two large sofas where most of the gameplay takes place, and a bar, as well as integrated audience seating and cubic shelving that hides camera ports.
Over the hiatus, Lynch's valets were apparently busy updating her decor — namely an upgrade to white stone slabs on the fireplace hearth and mantle and the addition of geometric wallpaper in various locations.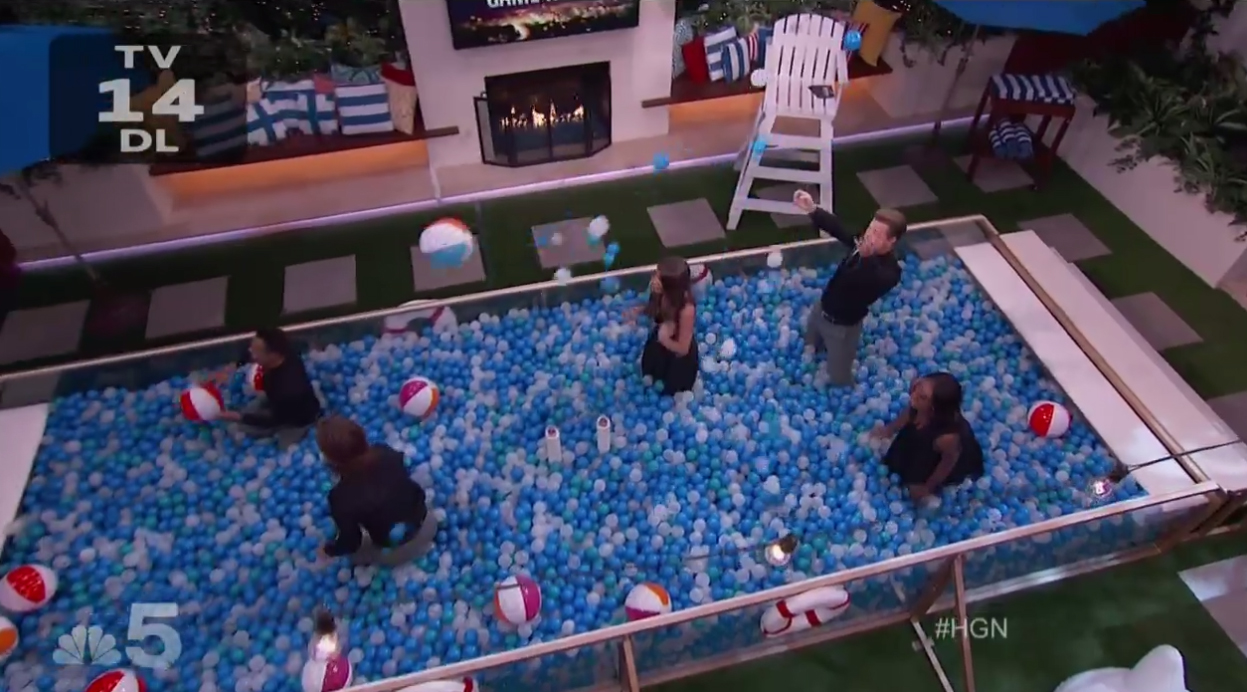 The most notable change, however, is the addition of a whole new space: a backyard.
The design of the backyard mirrors the basic layout of the great room design — with an "outdoor" fireplace and video panel at the center.
A bar is situated camera right, and the expanded set, designed by John Janavs, now also features integrated benches and strings of lights above. These back up to a floor-to-ceiling printed background of the Hollywood skyline at night to reinforce the outdoor feel of the studio space.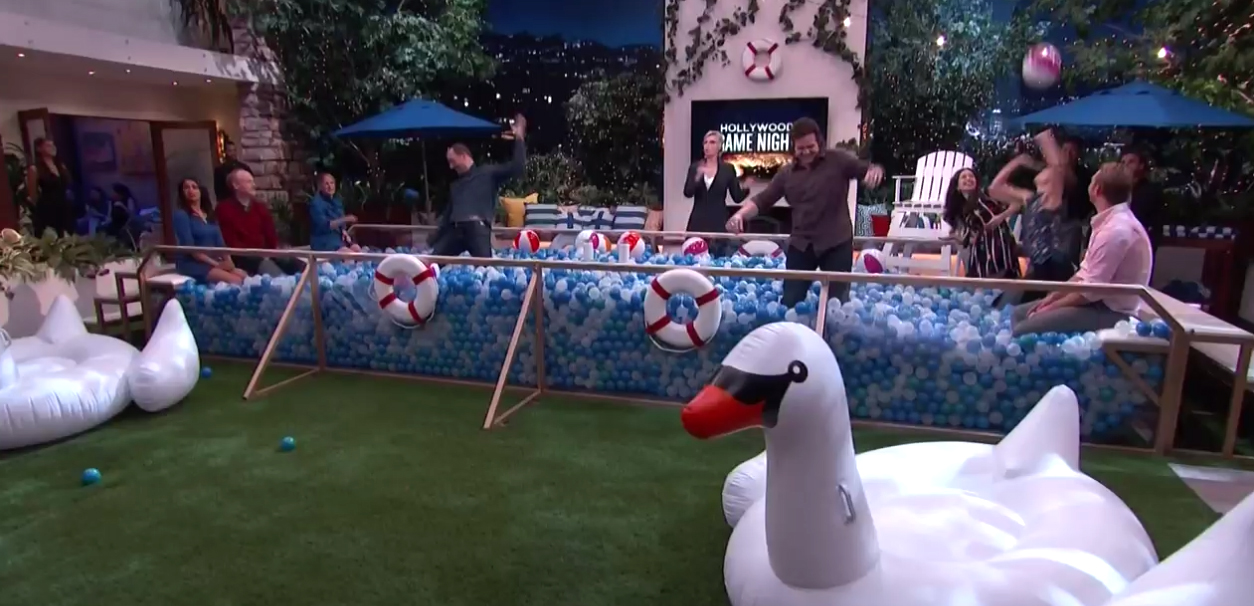 The space also features pavers, faux grass and greenery, as well as a large, open space in the middle that is configurable, to accommodate everything from a large ball pit to an oversized record player for the unique games the teams partake in.
Visible camera left, meanwhile, is the "side" of the mansion, as well as double doors connecting the two spaces.
For production purposes, the lighting design, by Brent Mazursky, is bold and bright, but, at the same time, the greenery and stone textures in the space add subtle lighting effects.
Photos courtesy Ron Batzdorff/NBC.