CNN gives Spicer the 'Ken Burns' treatment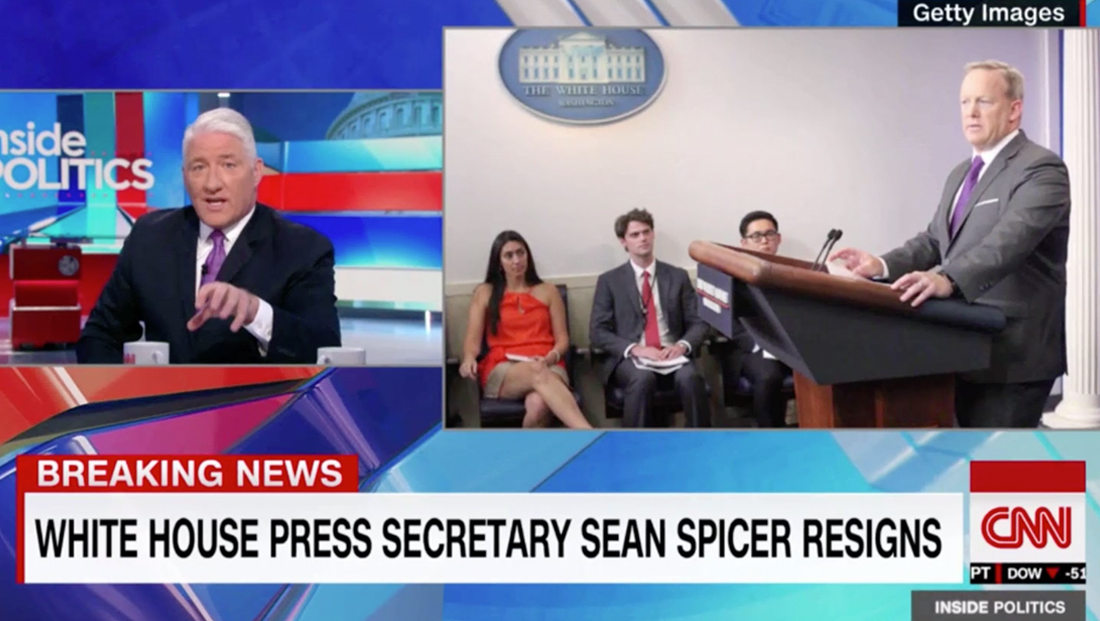 During CNN's live coverage of the resignation of White House Press Secretary Sean Spicer, the network relied heavily on a loop of still photos of Spicer using a subtle animation effect simliar to the technique commonly known as the "Ken Burns" effect.
The move is interesting given how Spicer and his staff have been notoriously squirrelly about appearing on camera — having become infamously known for holding press briefings off camera and without even live audio permitted (though that rule has been broken at least once).
The still photographs, all of which appear to be licensed from Getty Images, appear with a variety of animation effects, including subtle side-to-side movements, zooming in or out and even a slight rotation-and-zoom effect.
The use of this style of animation using still photographs was popularized by documentary filmmaker Ken Burns, known for his "Civil War" and "Baseball" series for PBS.
Since Burns' topics often included historic events before the advent of videography, adding animation to still photographs was a way to bring movement to the screen when no movement would otherwise be available.
The term "Ken Burns effect" was quickly applied to the style and the name is widely used in video editing software packages.