Atlanta station hits 1 million Twitter followers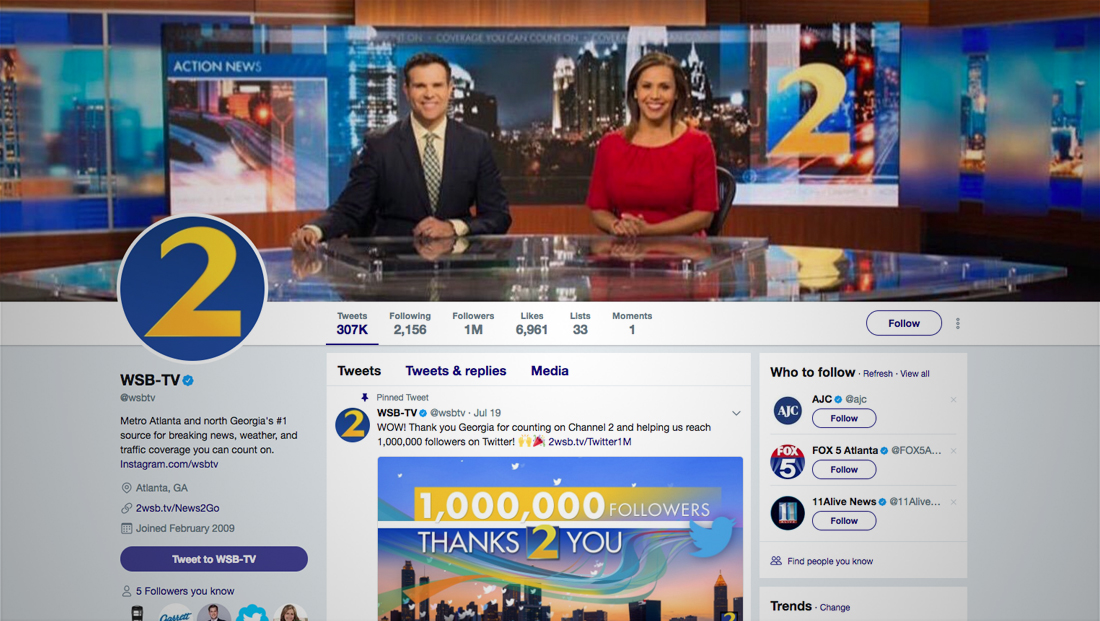 An Atlanta station says it has become the first local TV station in the country to hit 1 million followers on Twitter.
According to Cox Media owned WSB, the station added its 1 millionth followed on its @WSBTV Twitter account at 10:34 a.m. local time on Wednesday, July 19.
Station management attributes the rapid growth to the big stories that have occurred in that time including the #BlackLivesMatter protests last July, the presidential race, the I-85 fire and collapse and the 6th Congressional Race.
WOW! Thank you Georgia for counting on Channel 2 and helping us reach 1,000,000 followers on Twitter! ?? https://t.co/4KQKLmw3HT pic.twitter.com/xBIS2A2rRm

— WSB-TV (@wsbtv) July 19, 2017
"This marks another incredible milestone for our TV station. We can't thank the Atlanta Twitter community enough for using @WSBTV as one way of staying up with the very latest going on in our communities," said Tim McVay, the station's general manager, in a statement. "Twitter users have told us time and again how much they appreciate and count on our news hitting their feed, for keeping them up to date on breaking news, important local stories and weather."
The station says Twitter has confirmed that no other local station in the United States has hit the 1 million follower mark and an unscientific check of other stations in larger markets seems to confirm that.
For example, in the nation's largest media market and metro area, New York City's WABC has 574,000, while WNBC sits at 270,000 and WCBS is at 128,000 as of July 21, 2017.
WSB's announcement also pointed out that it has twice the number of followers as Fox O&O WAGA, which currently claims 505,000 followers. NBC affiliate WXIA has 337,000 while WGCL, the market's CBS affiliate, has 72,100.
Local newspaper The Atlanta Journal Constitution ranks as the second highest Twitter media account in the market with 903,000.
While hitting 1 million followers is certainly noteworthy — consider the fact that Kim Kardashian has over 54 million followers.
Like with any Twitter account, WSB also appears to have its share of inactive — and perhaps fake — followers.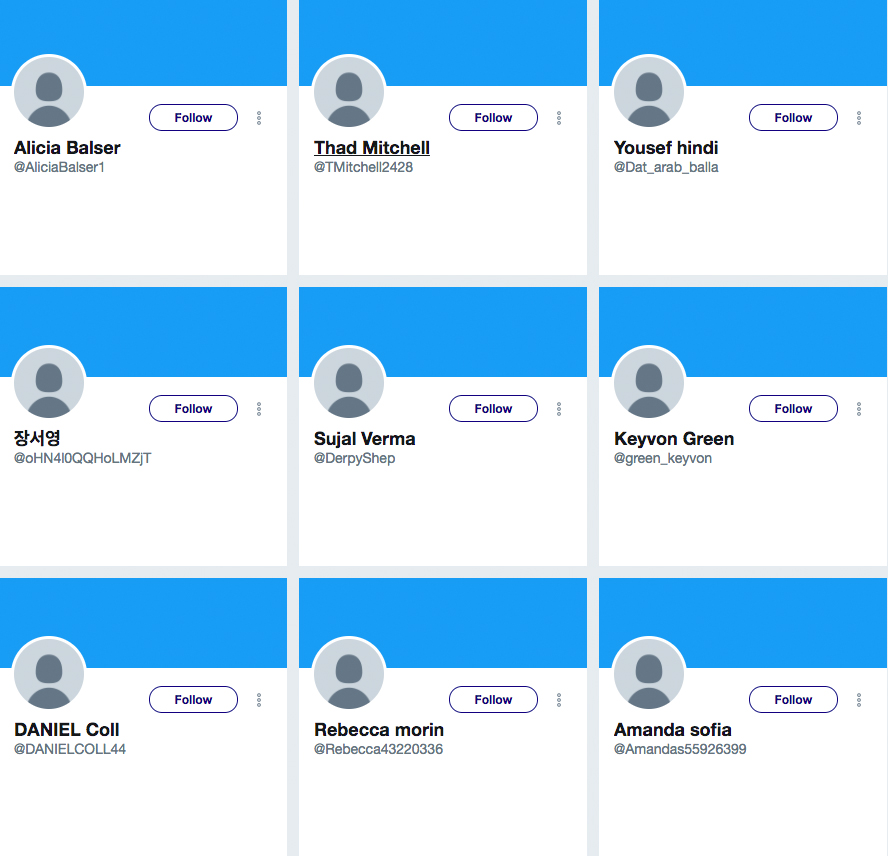 Checking the Twitter-generated list of followers, for example, shows a large number of followers with empty profiles and no tweets, as shown above, which could be indications of inactive accounts.
Of course, there are Twitter users out there who create accounts simply to follow other users — and don't bother tweeting or setting up their profiles.
WSB hit 1 million followers on Facebook in 2016.