Behind the scenes with the team of NBC's new Snapchat show 'Stay Tuned'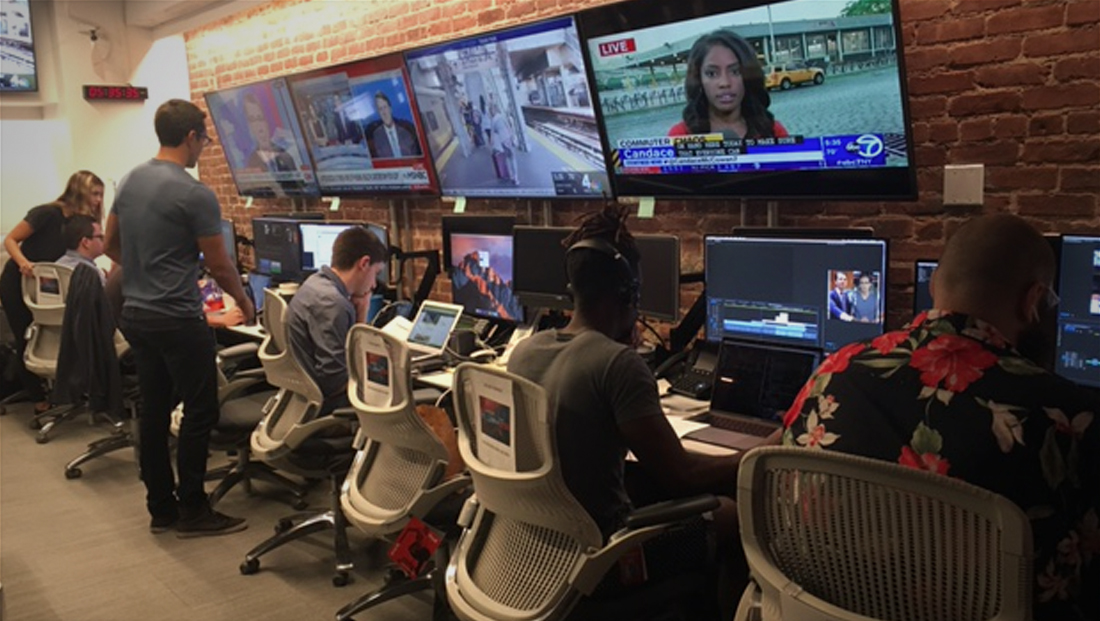 As NBC News prepared to build its first every newscast for the Snapchat app, it required the NBC News team look at things in a whole new way — quite literally.
"We look at B-roll in an entirely new way. Shooting vertical video professionally is not normal … yet. Almost all of our B-roll is shot in 16:9 and we have to flip it 90 degrees and find areas from the video inside the crop to work for our story. Sometimes, this can serve as an advantage, since cropping can help isolate and hone in on more important information for the segment," explained Jon Lynn, lead editor for "Stay Tuned," the Snapchat-only newscast NBC launched July 19.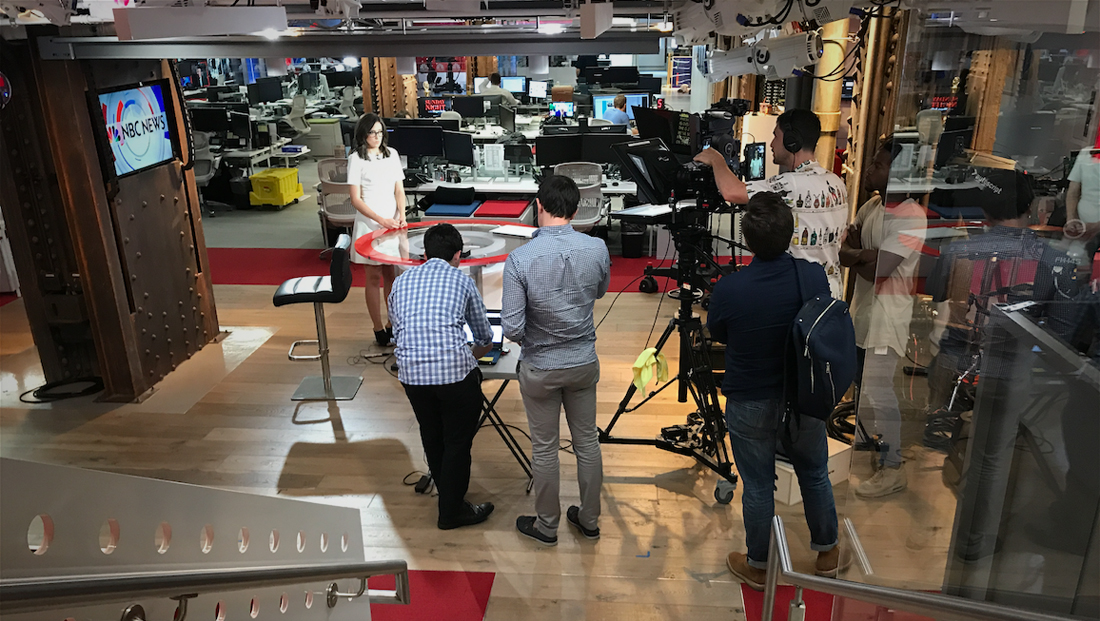 NBC has a team of 30 people — ranging from editors and writings, graphic designers, hosts and production folks — working on the newscast, which airs twice daily on weekdays and once on weekends, according to a network spokesperson.
The challenges of working in a vertical orientation echoes throughout that team — but they see it as both a challenge an advantage to the platform's storytelling.
"The vertical format, in many ways, can be a blessing in disguise. We don't have the luxury for the wide screen, so our graphic elements need to be distilled down to their strongest elements. If our text-on-screens, maps (or other graphics), aren't fitting our vertical canvas, it's an immediate indication to us that we need to trim some fat and find a better, more concise way to tell that story. Typically, we go big, bold and punchy and work closely with the edit team to divide up the screen real estate," said Thomas Parrinello, the team's design lead.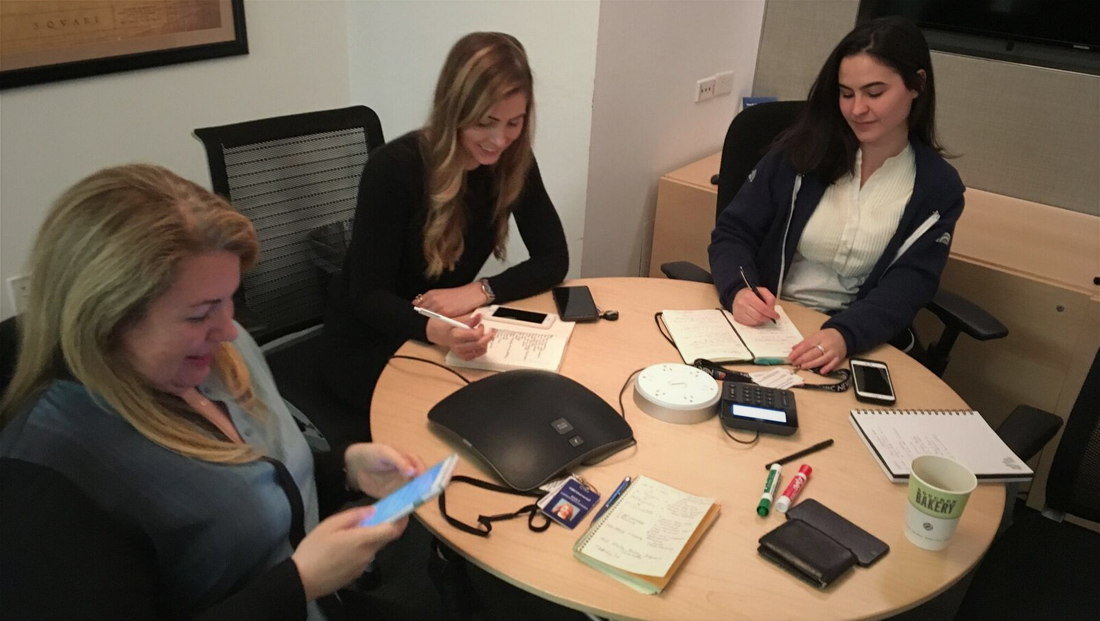 While interesting visuals shot framing form the framework of what users see — the audio and script is just as important.
"The writing can at times be the most challenging, but it is also the most exciting aspect of this show. The tone of this show is different than the tone we would use on other NBC News programs or platforms. It's more conversational and approachable. Writing for this audience gives us a little more freedom to be creative and playful, while still addressing serious topics. This is an opportunity for us to truly connect with a new demographic," said senior producer and editor Emmanuelle Saliba.
Given the "short and snappy" format of the show, writing is just part of the focus of the editorial team.
"As a journalist, accuracy is always a top priority. We often need to boil down complex topics into something accessible, but informative. For example, it's way easier to explain the healthcare debate when you have 2000 words versus 500 words. Story selection also plays a big part in our process. What stories are important for our audience? And what do they need to know? We are constantly having this discussion in our newsroom," said Saliba.
Photos courtesy NBC News.
Correction: An earlier version of this story misspelled Jon Lynn's name.