Senate Chamber becomes 'oil painting' during healthcare coverage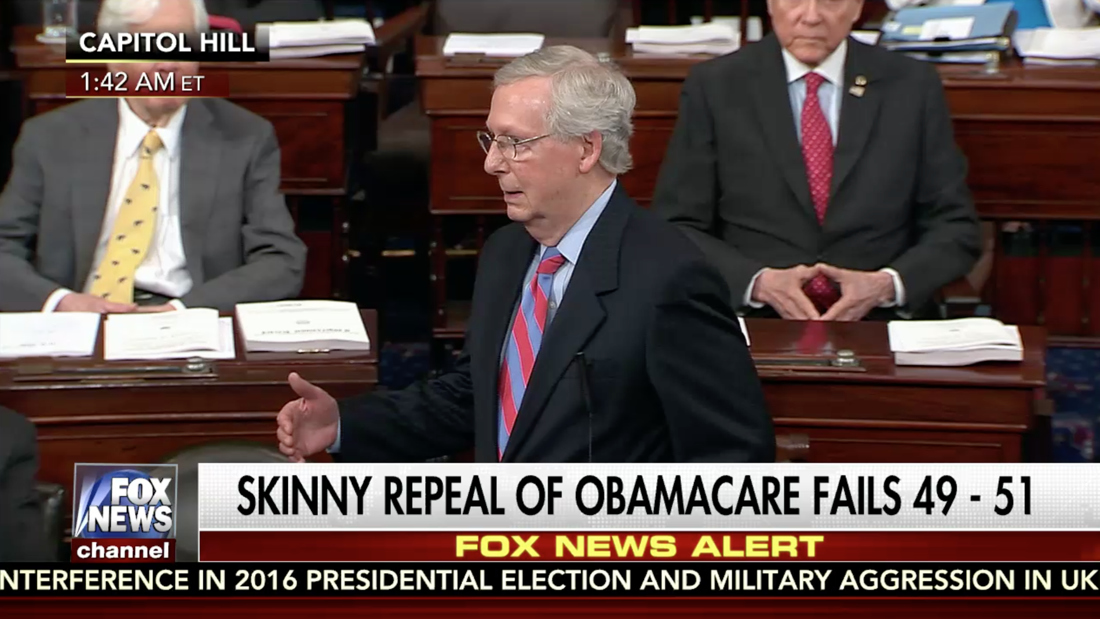 Overnight, a late night drama unfolded on the various cable and streaming news networks as the U.S. Senate voted on the so called "skinny" Affordable Care Act (Obamacare) repeal bill.
The coverage, which was slowly building all night as procedural motions and debate began, saw the return of Brian Williams to MSNBC after an hour of taped "Maddow," while CNN kept Don Lemon in the anchor chair. Fox News, meanwhile, stuck with "Hannity" through much of the vote until Jackie Ibanez broke in for a "Fox News Alert" with Bret Baier via telephone.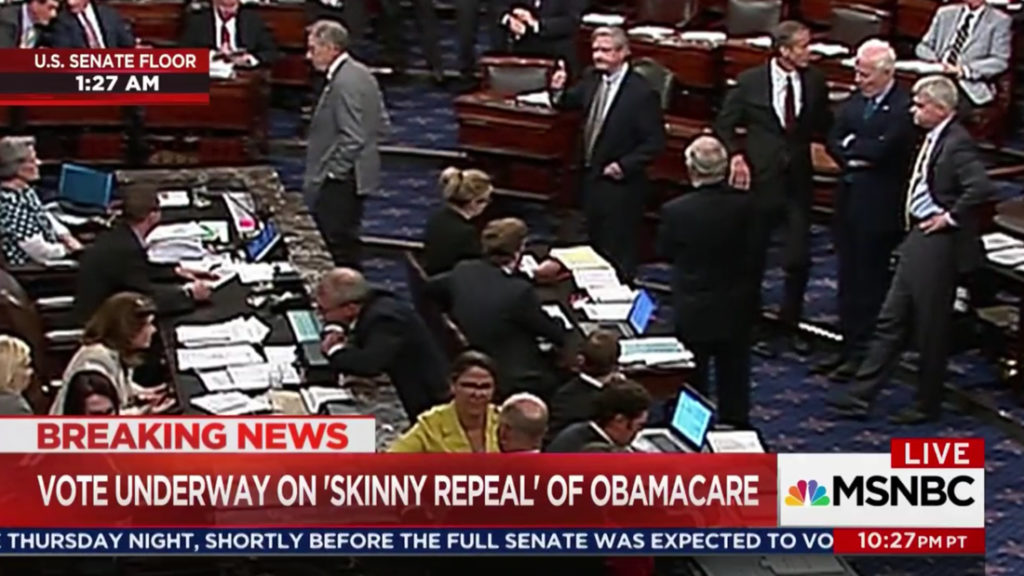 Unfortunately for the network's, the only footage was C-Span's feeds from the Senate, which Williams referred to as an "oil painting" of the Chamber, as it looked more like an artists interpretation of the Senate with everything largely out of focus and blurry.
The individual networks have no control over the C-Span feeds, which left many to share on social media a wish to control the camera's via joystick and the ability to turn the microphones on.