Watch: Viewer calls station 'arrogant' for switching graphics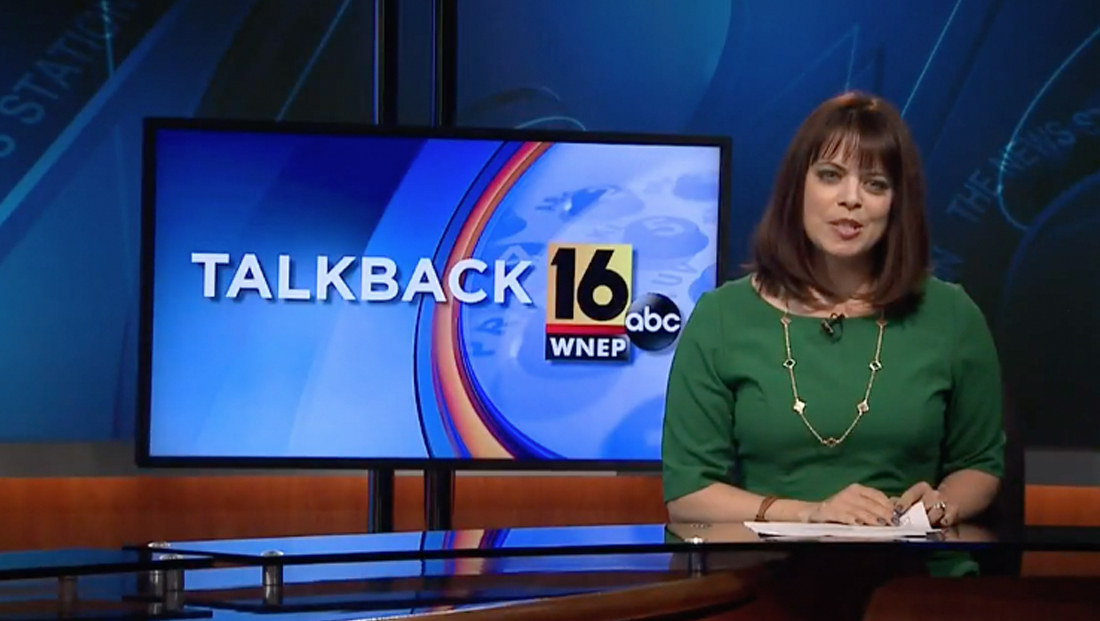 After switching to a new graphics package in June, Scranton/Wilkes-Barre, Pennsylvania, ABC affiliate WNEP got plenty of viewer feedback about the new look — including one person who decried the station's "arrogance" for switch to 16:9 graphics.
The station features a daily segment called "Talkback 16," where recordings of views who call in to comment on the news or other subjects, are played.
Not surprisingly, a handful of the calls that came in recently were about the new graphics.
While some of the callers praised the new look, many others took issue with the fact the graphics are now designed to take full advantage of the 16:9 aspect ratio.
"…because of your arrogance, you put up these big windscreen graphics. I can't see the first or last day of the seven day forecast. I can't see the time or temp and god knows what else I'm missing," said one caller.
While being called "arrogant" is pretty harsh, the last time the station switched graphics, a viewer called them a "bunch of jerks" — so pick your poison.
That sentiment was echoed by a caller who says he has a 42-inch television and still has parts of the graphics cut off.
This viewer also illustrated a common point of confusion between the differences in high definition broadcast and aspect ratio. WNEP has broadcast in HD since July 2011, though its most recent graphics package was designed to work within both the 16:9 and 4:3 aspect ratios.
Meanwhile, another viewer had a specific request with the weather graphics: "Would you do me a favor and make the nighttime numbers bigger?"
Finally, one viewer liked the new graphics, but takes issue with the station's music, which remained unchanged with the new look.
After humming a snippet of the so-called "dance" version of "Move Closer to Your World," she said: "It's very irritating. I have to turn the volume down."
Watch the full segment here: