Industry Insights: How IP production is changing sports and live events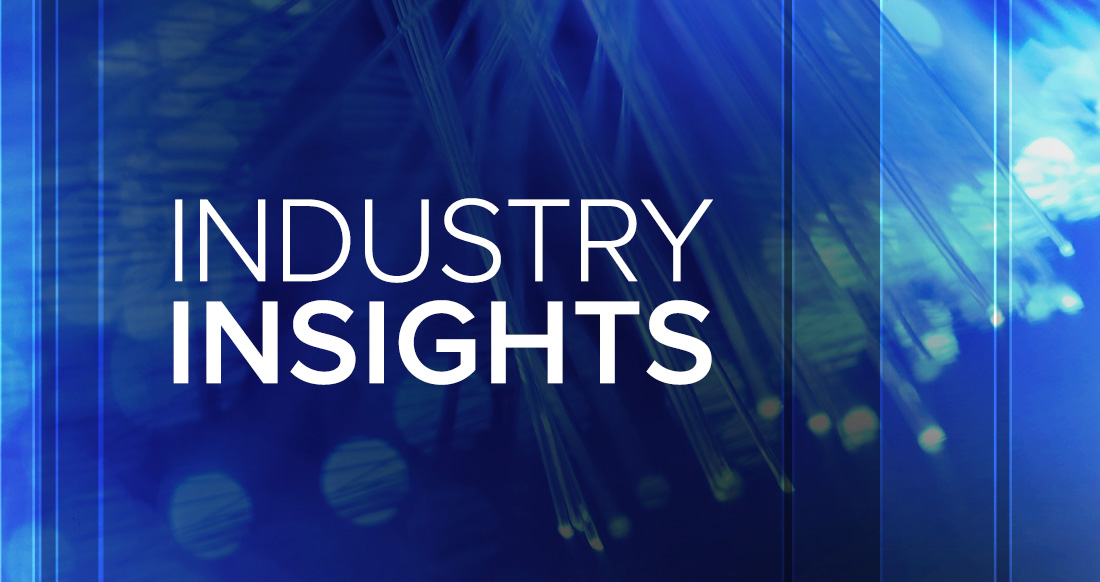 Subscribe to NewscastStudio for the latest news, project case studies and product announcements in broadcast technology, creative design and engineering delivered to your inbox.
As part of our Focus on Sports and Live Production, we've gathered a diverse Industry Insights roundtable to talk about the changing landscape of broadcast production. They touched on topics ranging from IP Production to the rise of eSports, to continued fragmentation through OTT and the rise of the cloud. In part one, we focus solely on IP and what that means for broadcast.
How is IP affecting the production roadmap?
"IP is slowly changing the market landscape. Our customers are starting to set infrastructure in place although the majority have not yet dealt completely with the graphics and video live IP output side of things yet," said David Jorba, president, Vizrt Americas. "Most of the decisions at this point are centered on video infrastructural architecture. We are ready for an IP workflow so when our customers start to switch over and the infrastructure is already there, it should be a quick transition."
"IP-optimized solutions are providing a tremendous opportunity for broadcasters, live events and sports productions to ease into and expand their delivery of Ultra HD and 4K content," notes Dan May, president, Blackmagic Design. "Building IP-based/supported workflows is a necessary part of a technology investment and provides more power, scalability and flexibility to the overall infrastructure."
"IP and hybrid SDI-IP infrastructures enable any live or previously captured asset to be enriched or made available for instant sharing anywhere, whether it be at the live event — from large screen to in-suite screen to mobile device or at home," said Patrick McCoy, VP business development at Imagine Communications.
[quote]IP is an enabler. It enables a software defined workflow. It makes possible to have the production in cloud.[/quote]
"With the latest technical developments, such as improved compression; networking technology that aggregates IP connections from satellite, microwave, WiFi, and cellular to transmit high quality live HD video over the strongest signal available; and the increasing number of niche sports and entertainment programming creates opportunity for producers looking to reach a more specific audience via non-traditional broadcasting channels like Facebook Live and Youtube. While the workflow of a traditional control room is still required, network affiliations–and many of the other typical distribution channels associated with being a broadcaster–are not. And no longer is a large truck with crew in the field," added Paul Shen, CEO, TVU Networks.
What about on the technical side of production?
"The high and ultra-high IP data rates of 25GbE, 50GbE and 100GbE, coupled with low latency, are proving to be a 'game-changer' for transport and switching of uncompressed 4K UHD and HD. This now gives organizations the ability to have multi camera (30+) live productions in uncompressed UHD, where previously they would have been constrained by the physical limits of deploying SDI for a project of this scope," said Kim Francis, senior product manager, Snell Advanced Media (SAM).
"Outdoor production companies are increasingly considering the move from SDI to IP for their new OB trucks. HDR and 4K are fast becoming a requirement and production houses know that the road to increased resolution doesn't stop there. Enhanced reality and VR are already around the corner. Quad SDI solutions are limited to 4K. IP offers more flexibility down the road in terms of supporting the formats that will become standard in the next decade," said Nicolas Hans, business development director, Videlio.
"IP technology is making At Home productions (remote productions) a reality. Why bring a production truck when you can just bring cameras and stream footage back to your main facility?" added Joseph D'Amico, VP of JVC Professional Video. "IP allows people to do much more with what they have."
"Maximum flexibility in redeployment is achieved with potentially significant savings in capital outlay," said Francis.
Subscribe to NewscastStudio for the latest news, project case studies and product announcements in broadcast technology, creative design and engineering delivered to your inbox.