'Kathie Lee and Hoda' applauds new open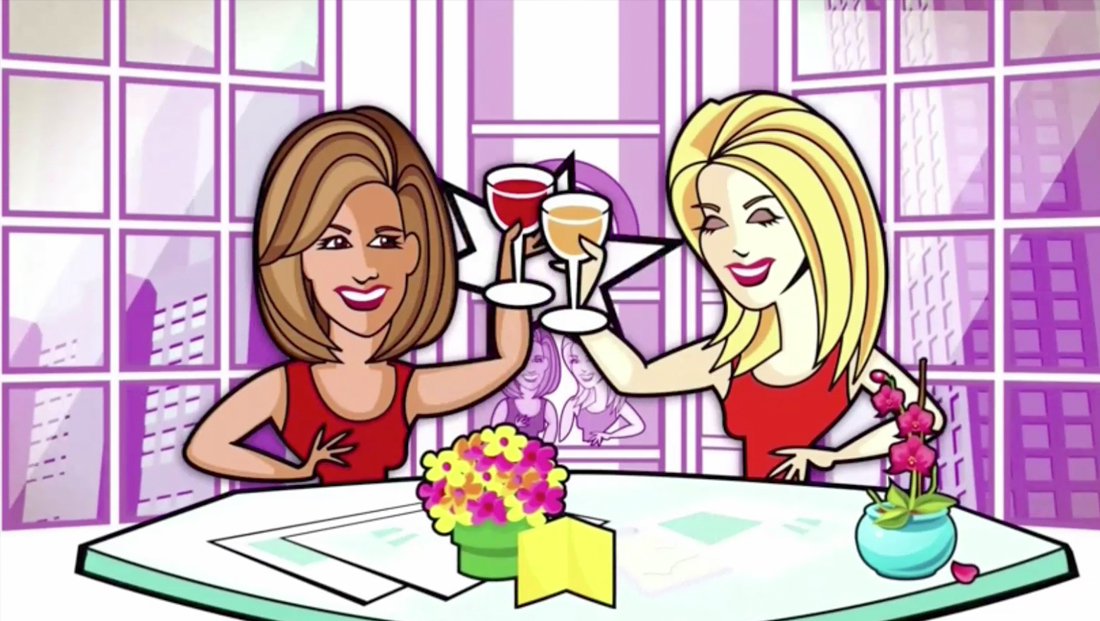 After nearly 10 years on the air, the fourth of hour the "Today Show," hosted by Kathie Lee Gifford and Hoda Kotb, finally has its own, distinct open.
The show debuted its new open, which combines colored line art animations with video clips and imagery, on Tuesday, Sept. 5, 2017.
The new open starts with a voiceover from one of the hosts accompanied by small animated scenes interspersed with video clips and other imagery.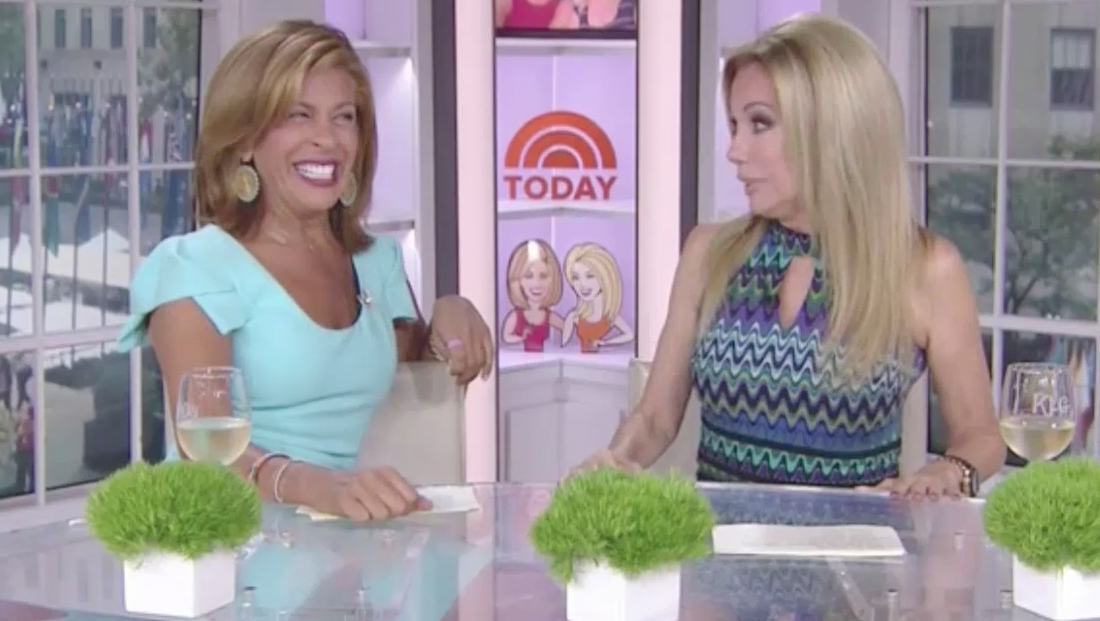 The open's illustrations are similar in style to the graphics the show has used for some time now — including as an on-set piece between the two hosts.
Meanwhile, irregularly shaped polygons in pale blue, violet and gold help label each segment.
After the teases, the open switches to a montage of clips from over the years, with a focus on some of the hosts' snappy and memorable lines. Finally, an announcer introduces the show and hosts' names, which appear on screen in magenta and teal boxes that match the tease banners.
The open then used a ring-shaped wipe, similar to the look used by the first two hours of "Today," to transition to a wide shot of the show's home on the second level of Studio 1A.
At the top of Tuesday's show, both Kotb and Gifford laughed applauded after the open ran.
"We're almost finished with our tenth year — we finally got our own opening," said Kotb.
"It's a Labor Day miracle" she added.
Kotb then asked Gifford "Don't you feel re-energized? You kind of do. You look like you do."