KHOU working to get flooded studios back up and running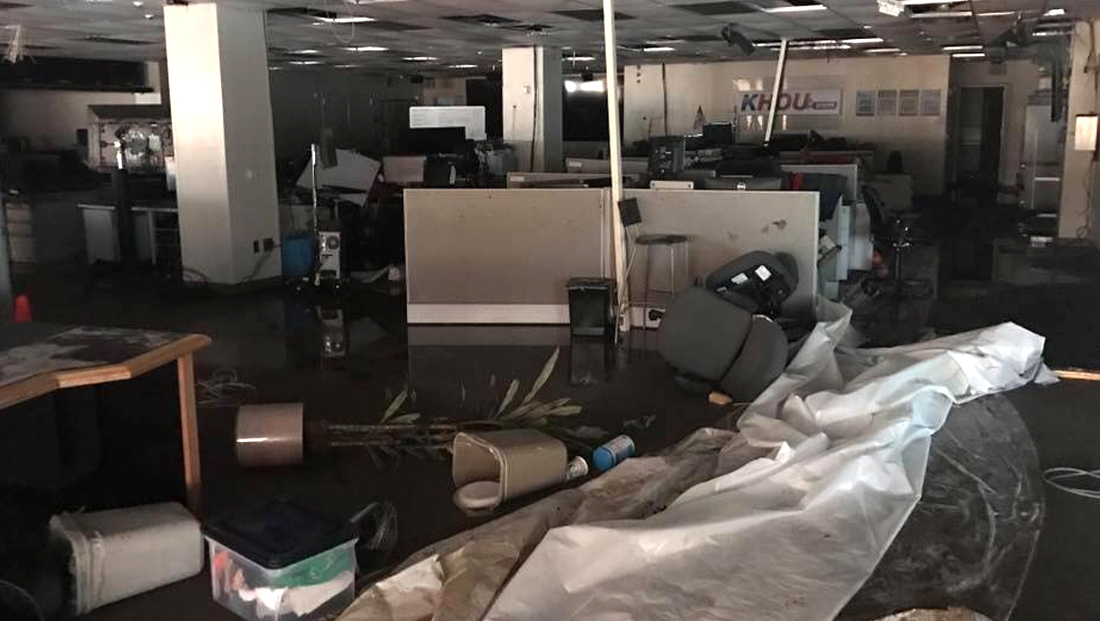 KHOU, the Tegna owned CBS affiliate in Houston, Texas, experienced extensive damage in the flooding following Hurricane Harvey — but the station has become the process of restoring the building to full function.
The station, which is operating out of PBS affiliate KUHT in the meantime, has hired crews to repair the damage.
According to Jason Whitely, a reporter at Dallas' WFAA who worked at KHOU, the newsroom, control room and set were all destroyed by the flooding.
[field name=iframe]
The station's news set was less than a year old, having debuted in November 2016.
Read more about the damage and see more photos of the restoration process from Mike McGuff.