'Lorraine' goes bold and bright with set redo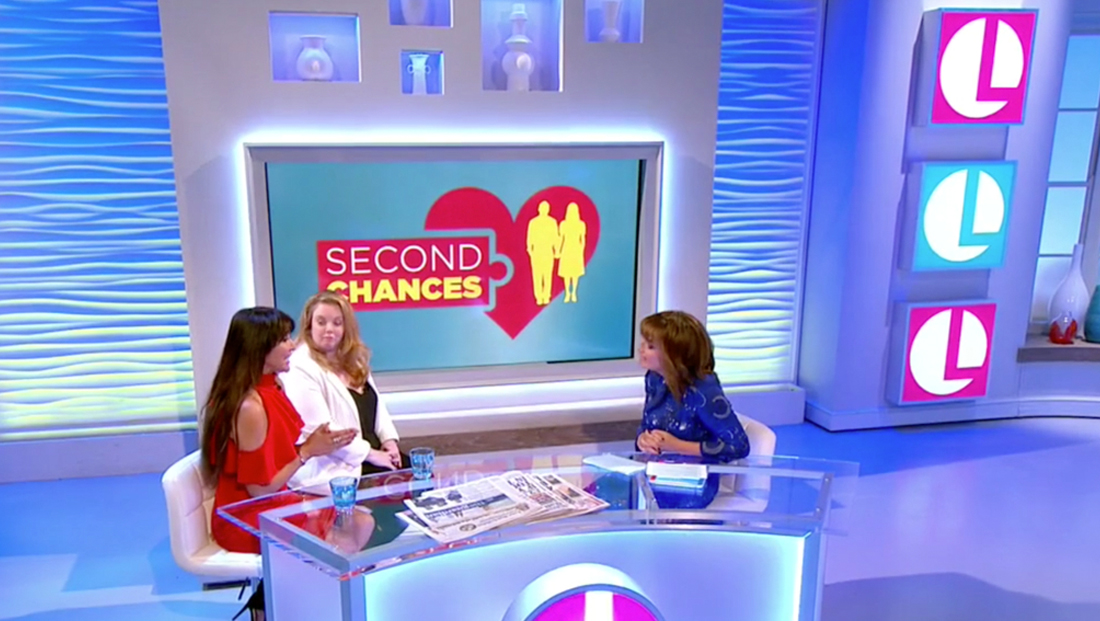 Britain's morning lifestyle and entertainment talk show "Lorraine," which airs on ITV, updated its look with a clean new set that adds pops of color to create a bold look.
The new set, from production designer Sarah Milton, is dominated by wavy walls with color changing uplights, allowing the set's look to be changed based on the segment — and bringing out the gentle curves of the wall texture.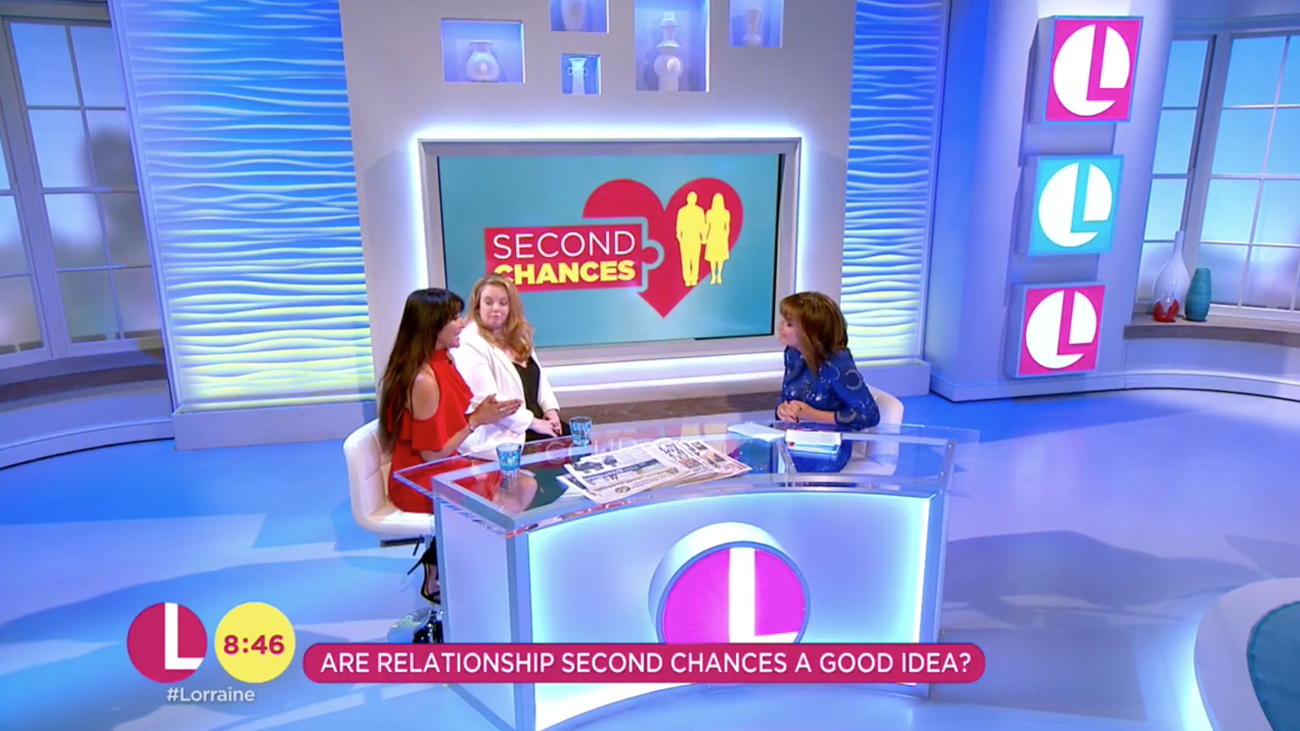 The new look is centered on a home base area with a curved anchor desk fronted with the show's circle "L" logo in a bright magenta shade and border lit frosted panel.
Behind the desk is a large video panel with a lighted border with niches for small decorative items above. Camera right are stacked lightboxes featuring the show's logo in magenta and blue before transitioning to a frosted window array with knee wall, which is also found camera left.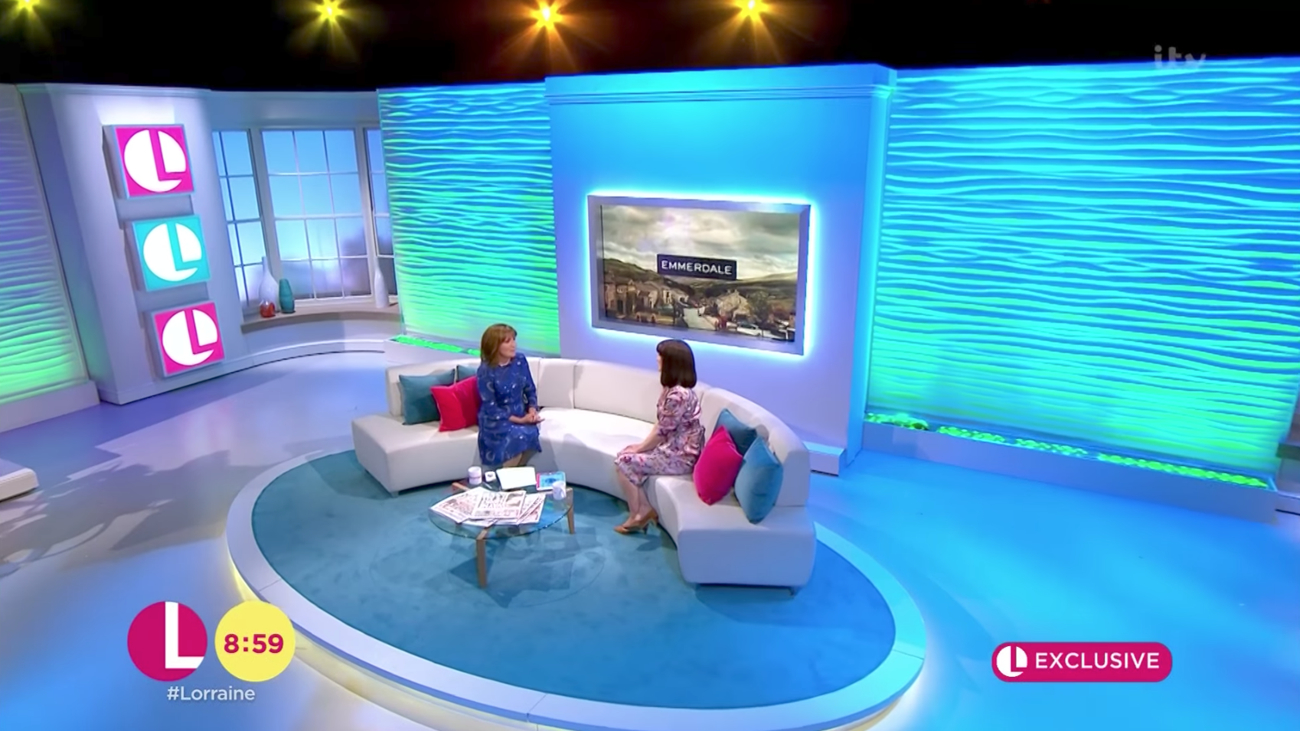 Beyond this is another large span of rippled wall bisected by a solid wall housing an additional video panel, which is set up with a curved sofa.
In addition to the new set, the show also redid its open featuring host Lorraine Kelly, first showing her with confetti raining down before switching to a full body shot on a solid background with an animated logo to the right.