'Hand in Hand' links locations across the country for hurricane relief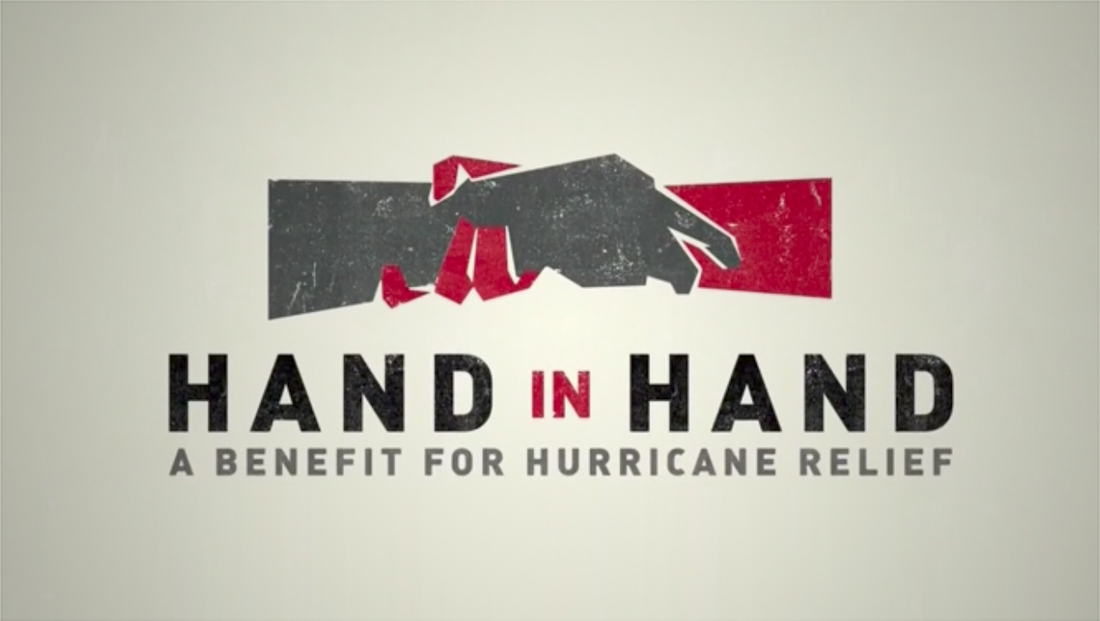 The multi-network Hurricane Harvey and Hurricane Irma relief telethon and concert "Hand in Hand" used a wide variety of spaces across the country.
Locations ranged from the Grand Ole Opry in Nashville, "Good Morning America" Times Square studios in New York and Universal Studios AMC theater in California.
Hurricane telethon raises $14.5M https://t.co/J4ZDvm81Ao #TVNews pic.twitter.com/ZUxLlLrOBD

— TVNewsInsider (@tvnewsinsider) September 13, 2017
The telethon ran on NBC, CBS, ABC, BET, Bravo, CMT, Cumulus Media/Westwood One, E!, HBO, HBO Latino, iHeartMedia, iHeartRadio, MTV, MTV2, MTV Live, MTV Classic, Oxygen, SiriusXM and Univision.
For the special, a light tan, reddish-pink and dark gray color scheme was used, along with an illustration of two interlocking hands. The logo included the word "Hand" in larger letters, with "in" appearing in smaller type. Below, the tagline "A benefit for hurricane relief" appeared.
As stars ranging from Stevie Wonder, Justin Bieber and Stephen Colbert performed or made appearances at one of the locations, information about how to donate appeared in a light tan and dark gray banner at the bottom of the screen.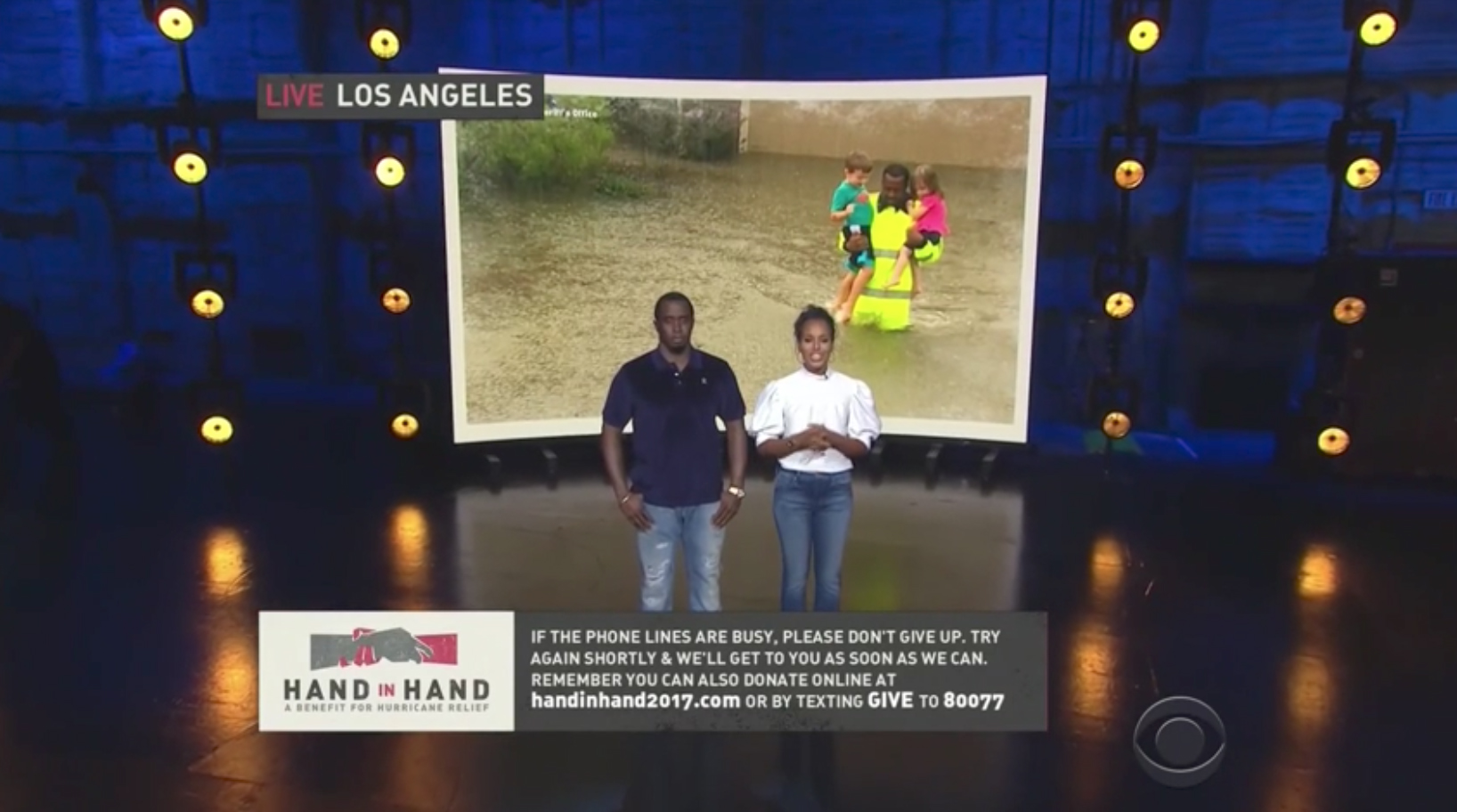 For Universal Studios segments, celebrities stood in front of a large curved video wall surrounded by accent lighting while, in New York City, the "Good Morning America" first floor studio was transformed into a phone bank.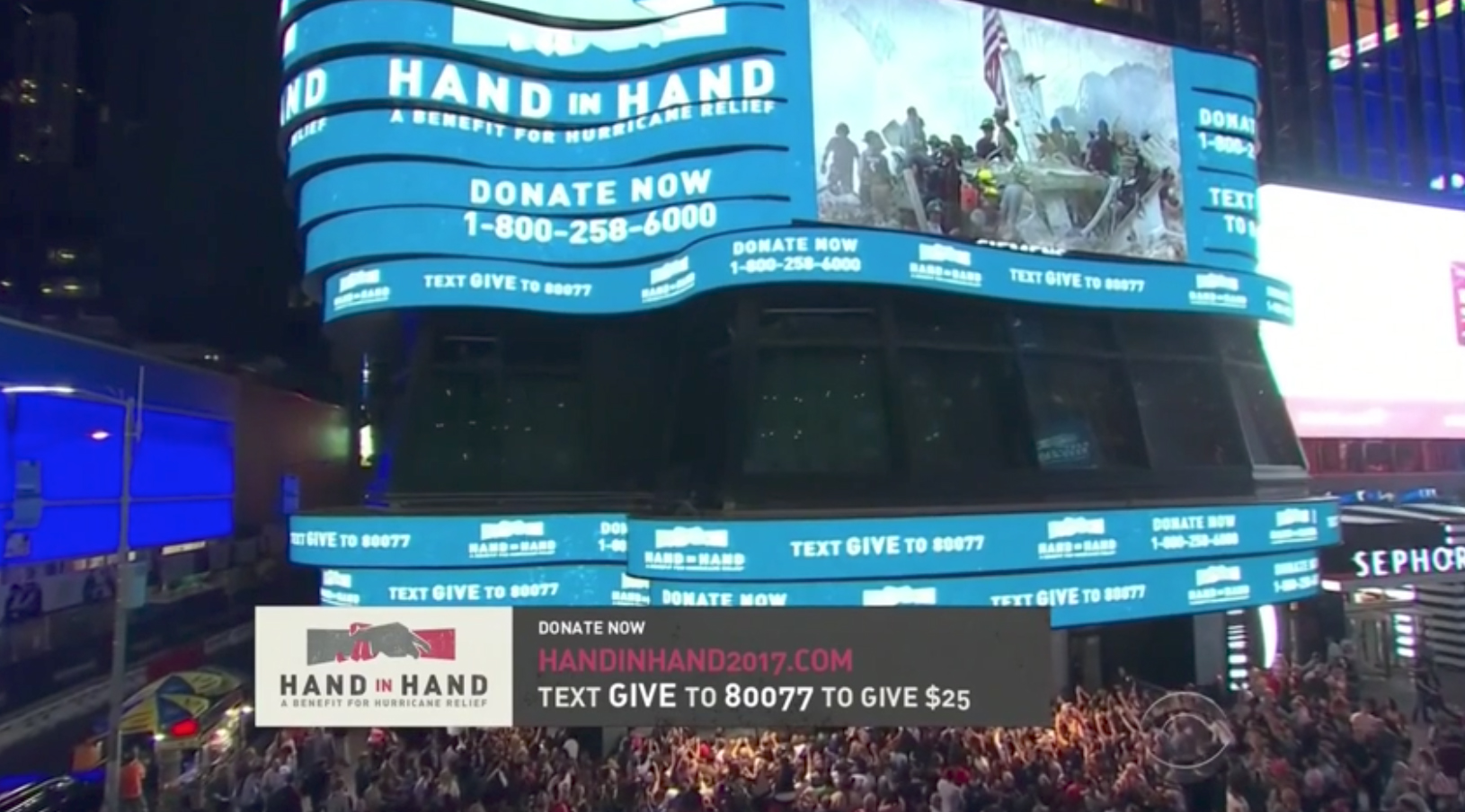 In a move of unity, NBC "Tonight Show" host Jimmy Fallon appeared in the ABC studio, which used its extensive exterior LED ribbon array to showcase donation phone numbers and SMS shortcodes.
The look in New York interestingly did not follow the tan, gray and red-pink look, instead going with a blue shade — perhaps a move to help make it clear, at least visually, where the segment was originating from.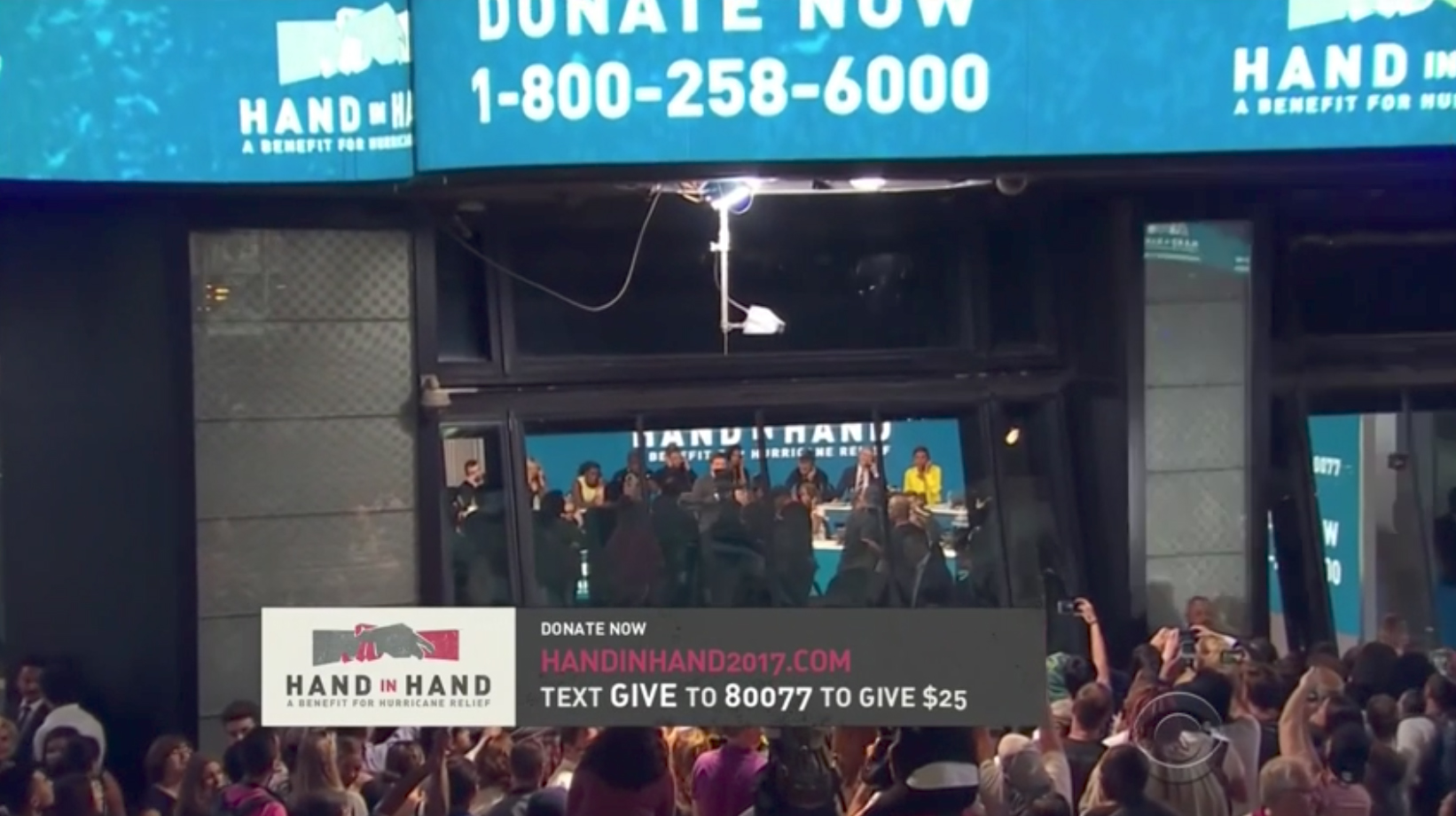 Cameras would show the entire studio exterior before zooming in to show Fallon and other New York celebrities, including "GMA" anchors Robin Roberts and Michael Strahan, manning the phones.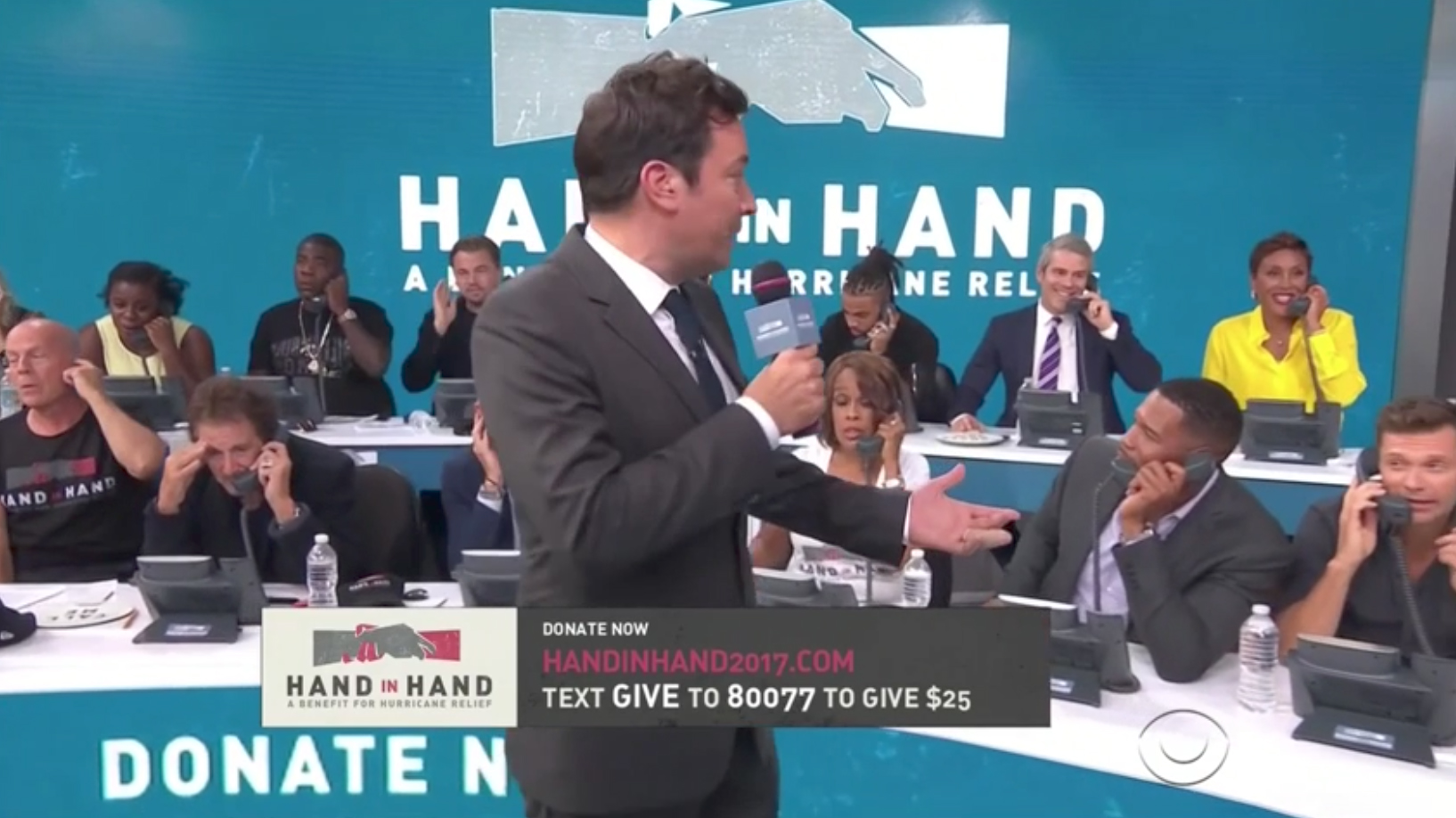 Inside, two tiers of desks were set up, providing seating for a wide range of celebrities, including, in another show of unity, hosts on other networks, such as CBS's Gayle King, ABC's Ryan Seacrest and Bravo's Andy Cohen.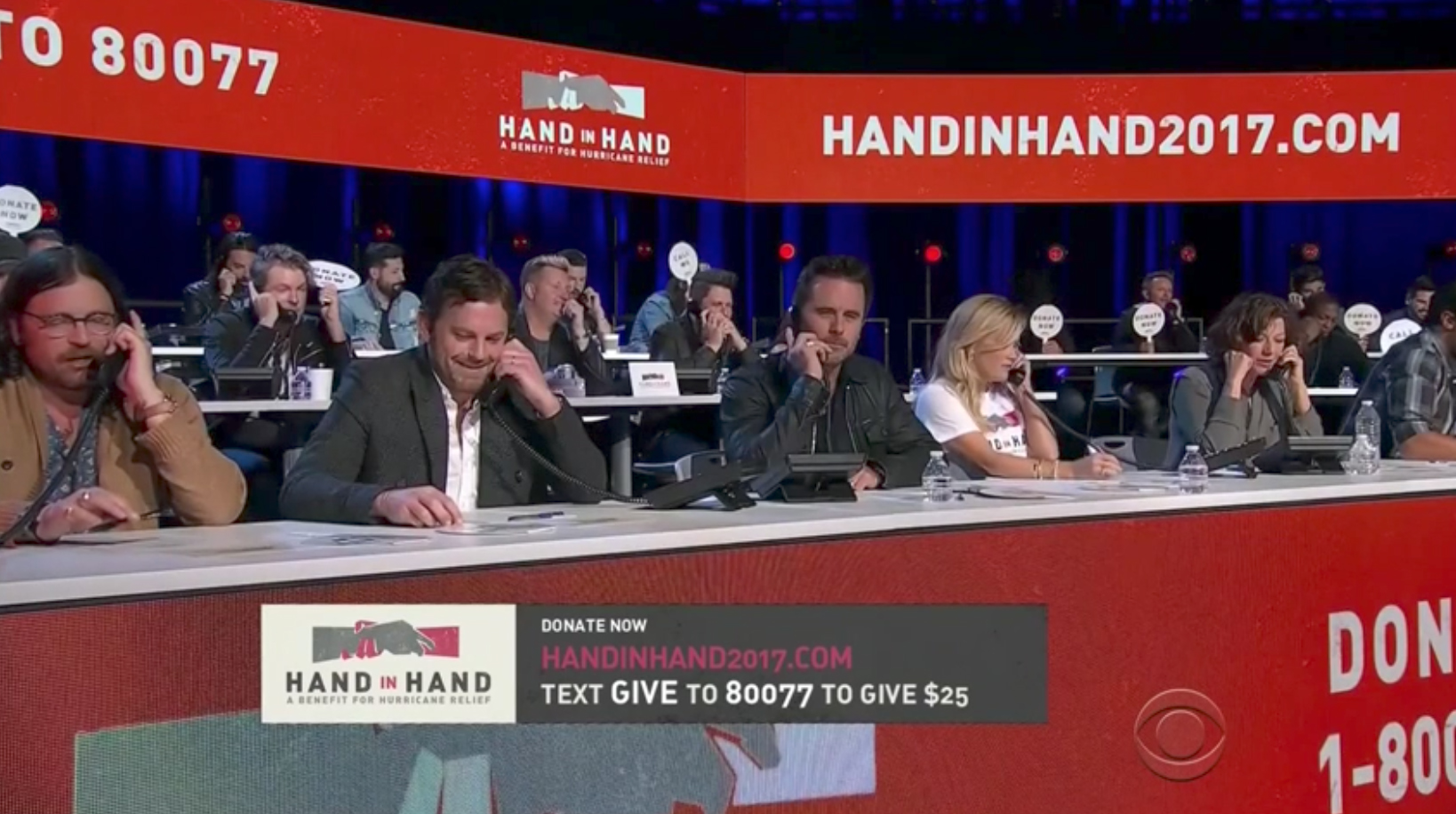 The Nashville phone bank, meanwhile, used a bolder red color for its on-camera graphics.
Although the telethon has ended, donations can still be made online, with PayPal waiving all transaction fees, via phone at 800-258-6000 or by texting GIVE to 80077 to give $25.
Donations are also being collected by many businesses and via iTunes and the Apple App Store.
The latest in design, production and engineering
Subscribe to NewscastStudio for the latest delivered straight to your inbox.