Litepanels unveils Gemini 2×1 LED soft panel light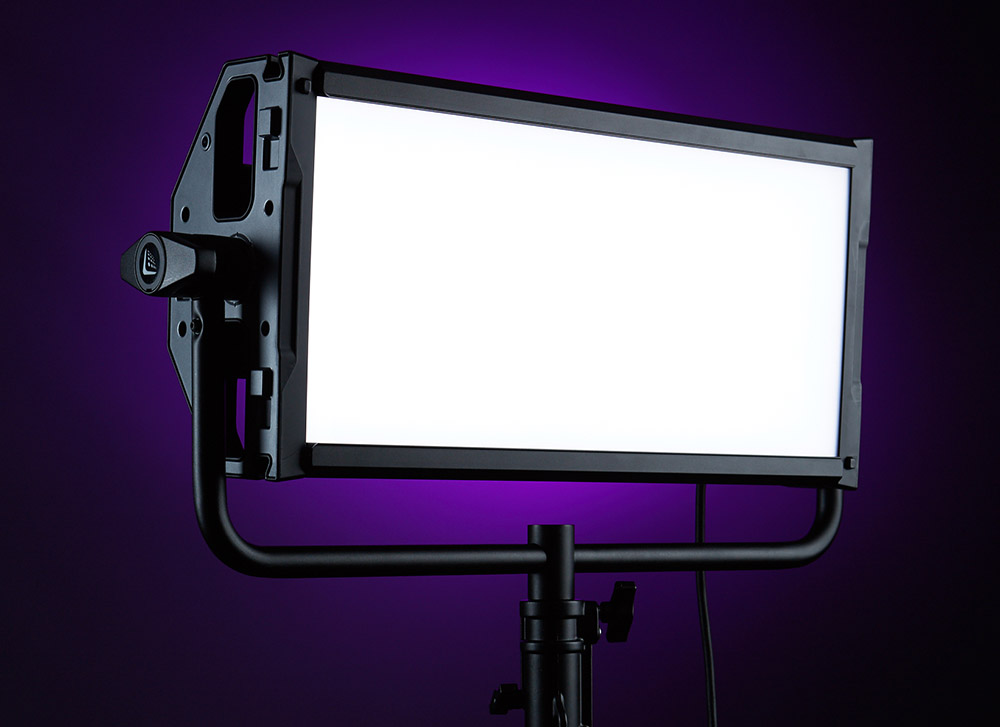 Ahead of the IBC2017 show and first teased during the NAB Show, Litepanels has introduced its latest LED light panel, the Litepanels Gemini — a 2×1, RGB-WW soft panel that combines daylight, tungsten, and red-green-blue LEDs.
"When we introduced our original 1×1 panel, we altered the lighting industry landscape forever and fundamentally changed the way DPs choose to light film and television projects. Our customers have been asking for a wide, soft light source like the original, but in a 2×1 form factor. We have delivered with Gemini, and we've raised the bar for professional lighting once again," said Pat Grosswendt of Litepanels. "Now, users not only have the convenience of achieving their desired lighting setup without having to gang together multiple lights, but they can also rest assured that Gemini, as a true RGB-WW panel, will light their talent with the industry's most accurate white light."
The Gemini includes three key modes:
Correlated Color Temperature (CCT) Mode, for bicolor (daylight to tungsten) with +/- green adjustment
Color Mode, offering hue saturation and intensity (HSI) control for full color and saturation control
Gel Mode, providing the ability to dial up a variety of popular gels
All three modes offer users complete intensity control with smooth dimming from 100 percent to zero without any color shift. Users can define presets to save their favorite lighting attributes, including intensity, for quick and convenient recall.
Gemini offers flexible remote control through DMX (5-pin XLR or RJ45), Wireless DMX (both using standard 512 protocol), or Bluetooth, an industry first. Gemini can be remotely controlled using the Litepanels SmartLite or SmartLite Director apps for Apple devices.
"The color quality of the Litepanels Gemini allows me to precisely match existing tungsten lighting sources in a variety of applications, especially when dimming. I can dim all the way to zero, which is incredible," said award-winning cinematographer Andrew Dunn, BSC. "My gaffer, Jose Ruiz, and I find rigging the Gemini incredibly easy. Its output compared to its weight makes it even more extraordinary, giving us on-set versatility that is a tremendous time-saver."