Boston ABC cuts the ribbon on new newsroom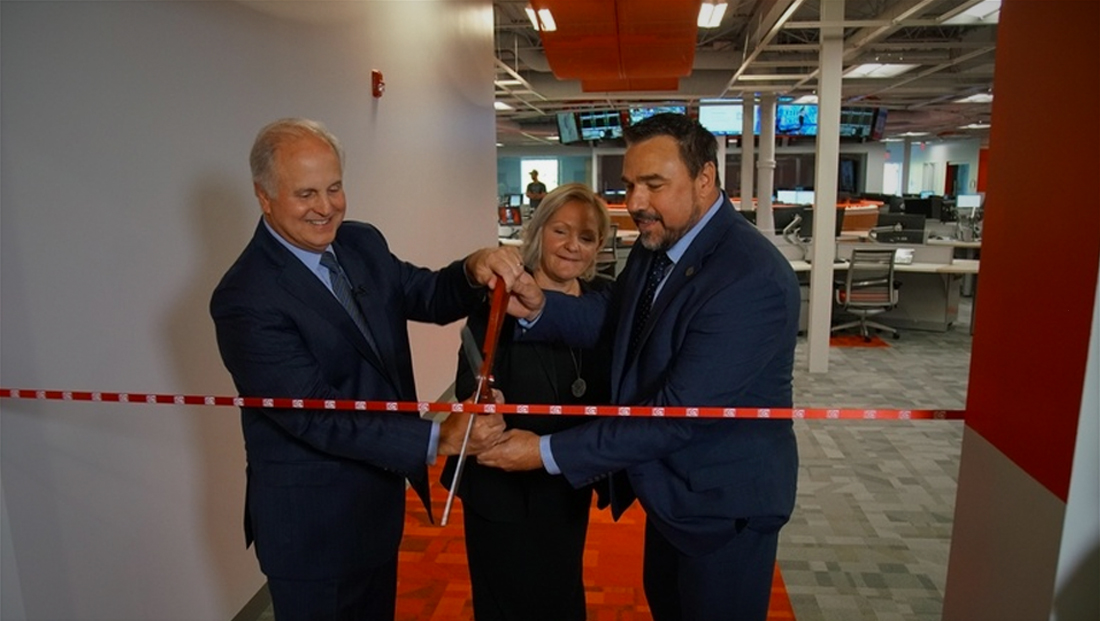 Boston's WCVB has long branded under the name "NewsCenter 5" — and now it has unveiled an updated incarnation of the name — a new newsroom, or "news center," if you will, that incorporates a mix of its on air look.
The station remains at its Television Place studios in Needham, Massachusetts, but cut the ribbon on a new newsroom earlier this week.
"Our new newsroom allows us to reunite the elements of the news department in one, modern work space where we'll be able to share and publish information more efficiently than ever before," the station wrote on its website.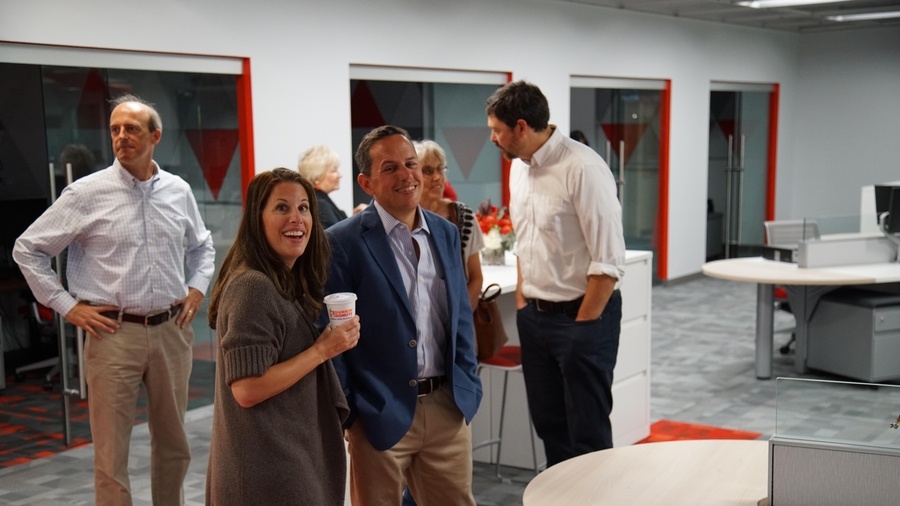 The updated space features, as you would expect, open work areas and glassed in editing rooms, as well as a large curved assignment desk.
While much of the newsroom is done in neutral grays and whites, the design is accented with reds — a color borrowed from the station's iconic Channel 5 logo design.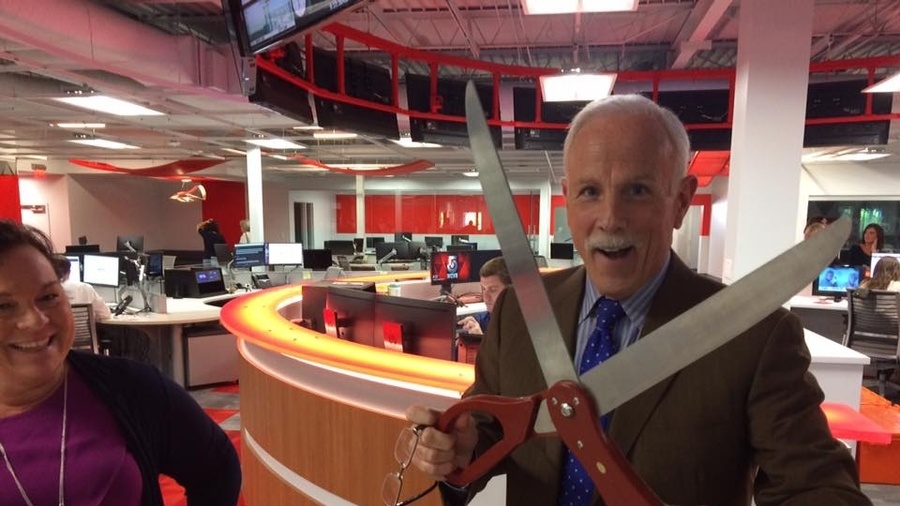 Red makes an appearance in wavy ceiling elements and the curved structure that supports the high monitors that ring the assignment desk, as well as around door frames, the occasional carpet tile and furnishings.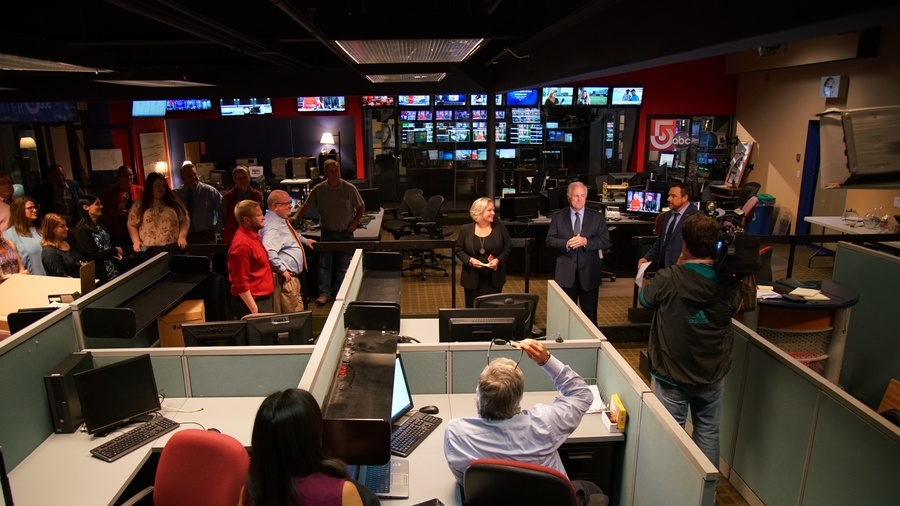 The update is a big change from the darker space with sea foam green cubicles. Now, staffers work in a brighter space equipped with curved, flowing desks arranged in small "pods."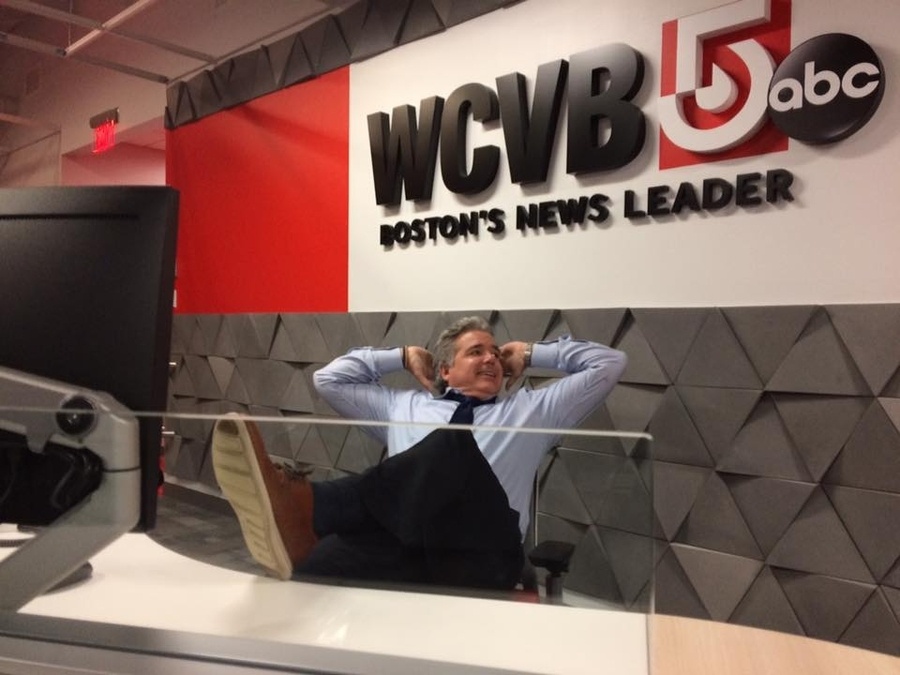 Another prominent element of the station — and its parent company, Hearst, is also worked into the new design — the "diagrid" pattern makes several appearances in both a textural wall framing a large version wall-mounted version of the station's logo and slogan, as red accents on the walls inside the edit bays.
The space also channels a startup feel, with exposed, open ceilings pained white, along with some circular metal columns left over from the old space.
While the new space can be used for live reports, it's not designed as a working newsroom set, like WCVB's crosstown rival WHDH uses.
The station updated its news set in 2015 and 2014 with new video wall technology.