Boston station adds video wall to WX center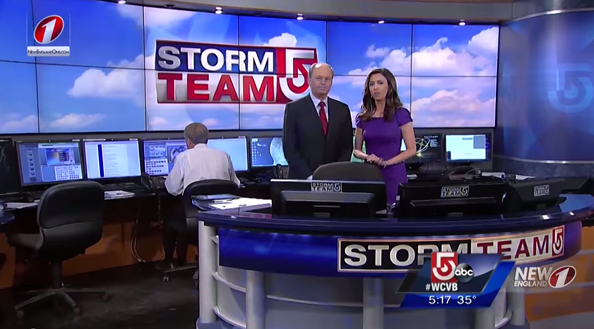 Hearst's WCVB-TV, the ABC affiliate in Boston, has updated its set with a new video wall — mirroring a change made less than a year ago elsewhere on the set.
The station added a 6 × 2 flat panel monitor wall to its weather center, replacing an icy blue branded dura background.
Last March, the station traded out a dura and monitor walls behind its anchor desk with an angled 9 × 3 monitor wall, as well as adding another panel array to its standup area.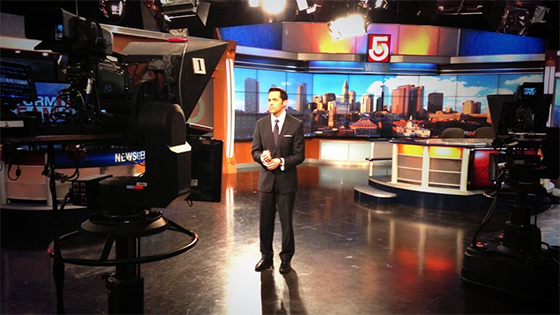 The new wall, shown in the video clips below courtesy of New England One, is having a chance to shine in the station's wide push ins and push outs.