'The Opposition' uses simple design to pack layers of meaning, mystery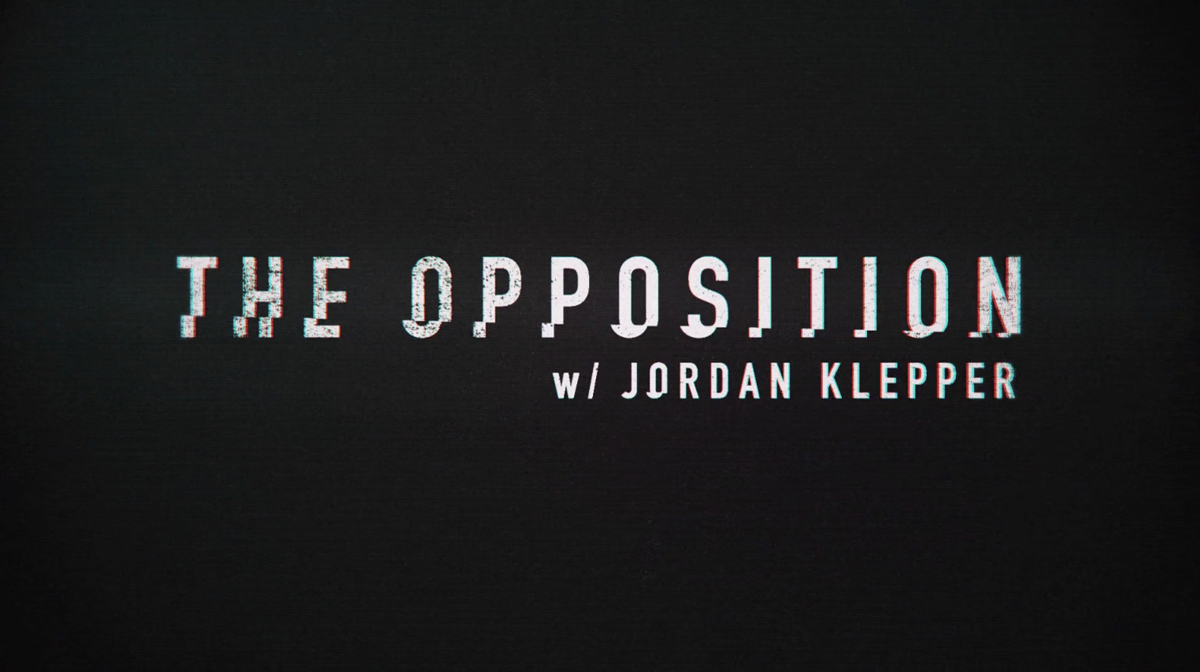 Comedy Central's upcoming late night satire show "The Opposition" will feature a logo design that is both simple and loaded with multiple meanings.
The look features the words "The Opposition" in a narrow typeface with generous spacing against a dark background.
The simple typography is accented with a few simple effects, including a "glitch" effect that simulates an out-of-sync scan as well as a textured effect suggestive of both a grunge effect or "missing" pixels.
Jordan Klepper, a former "Daily Show" correspondent who will helm the show, has his name included in the lockup aligned to the right under the name in a similar format — though, interestingly, only the first two letters of his first name are fragmented.
The line also includes the design's lone lowercase letter — the "w" that, along with a forward slash, is popular way to abbreviate "with."
Overall, the look serves the show, which will aim to satirize alternative media, well.
The fragmented text could be interpreted as indicative of being both subversive and "under the radar."
The generous letter spacing and white space (or, as the case may be, black space) not only gives the look a cleaner look, but is also suggestive of both mystery and questioning of the status quo such as the looks for "The X Files" and thriller novel covers.
While it would have been easy to apply the fragmented glitch effect to the entire logotype, the designers cleverly added one small detail — the use of the element to only two letters in the second tier of the design.
It's worth noting that the effect is also similar to the look that MSNBC show "The Beat" uses as well as NBC's redesign of "Stay Tuned."