ITV's 'After the News' cleverly redresses set for sophisticated look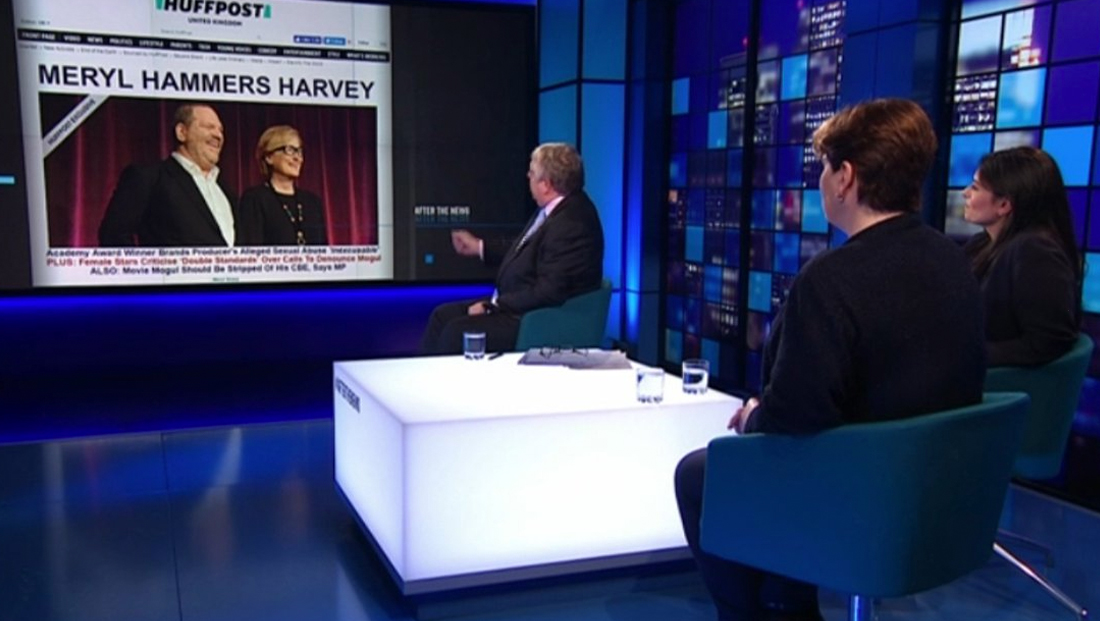 Britain's ITV has debuted a new 30 minute show called "After the News" that originates from a set that's been repurposed using a darker, sophisticated look based on strong square and rectangular shapes.
The show, which is produced by ITN for ITV, uses a redressed set that was once used by Channel 4 news, which also features ITN-produced content.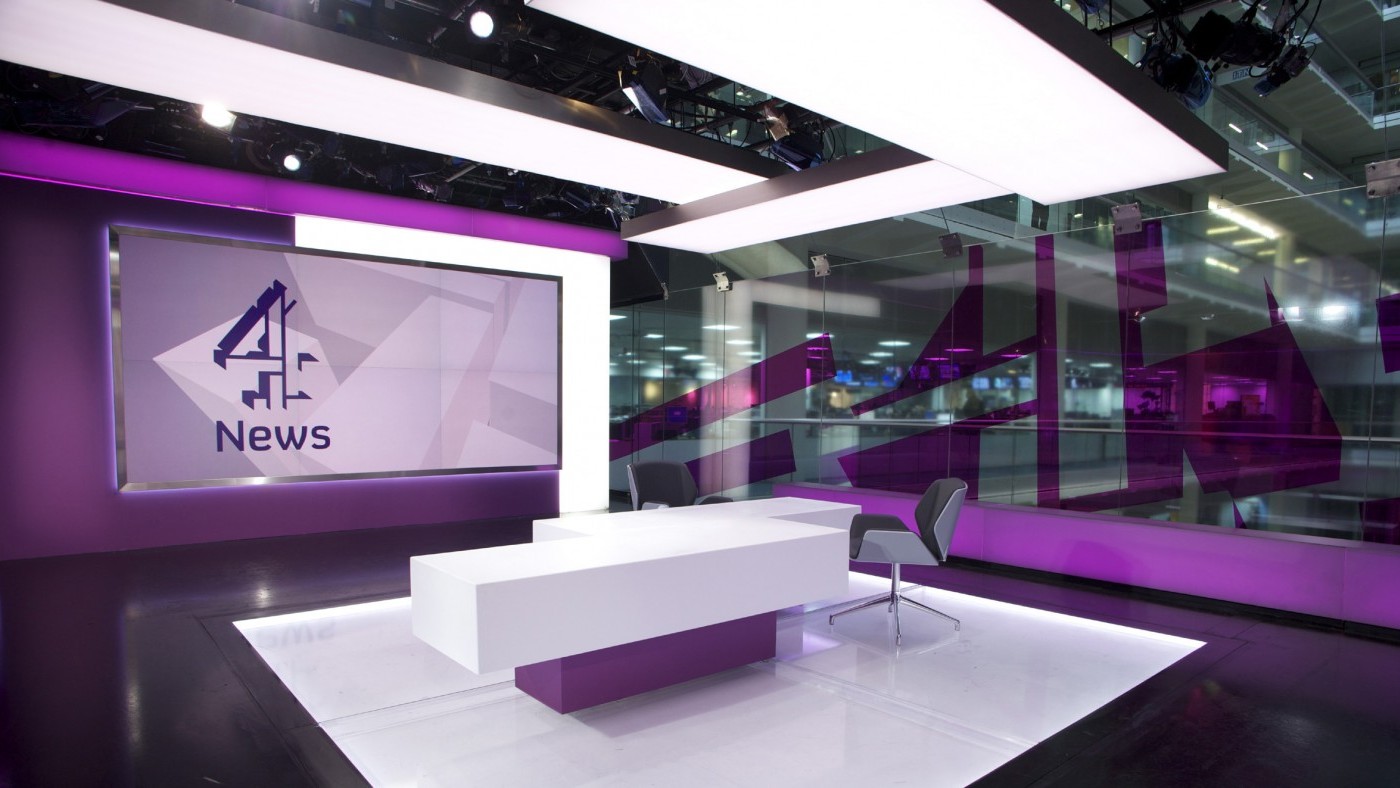 Before "After the News," the set, shown in its previous life above, boasted a light and airy look with a violet and white color scheme.
Both iterations of the set were created by Simon Jago of Jago Design.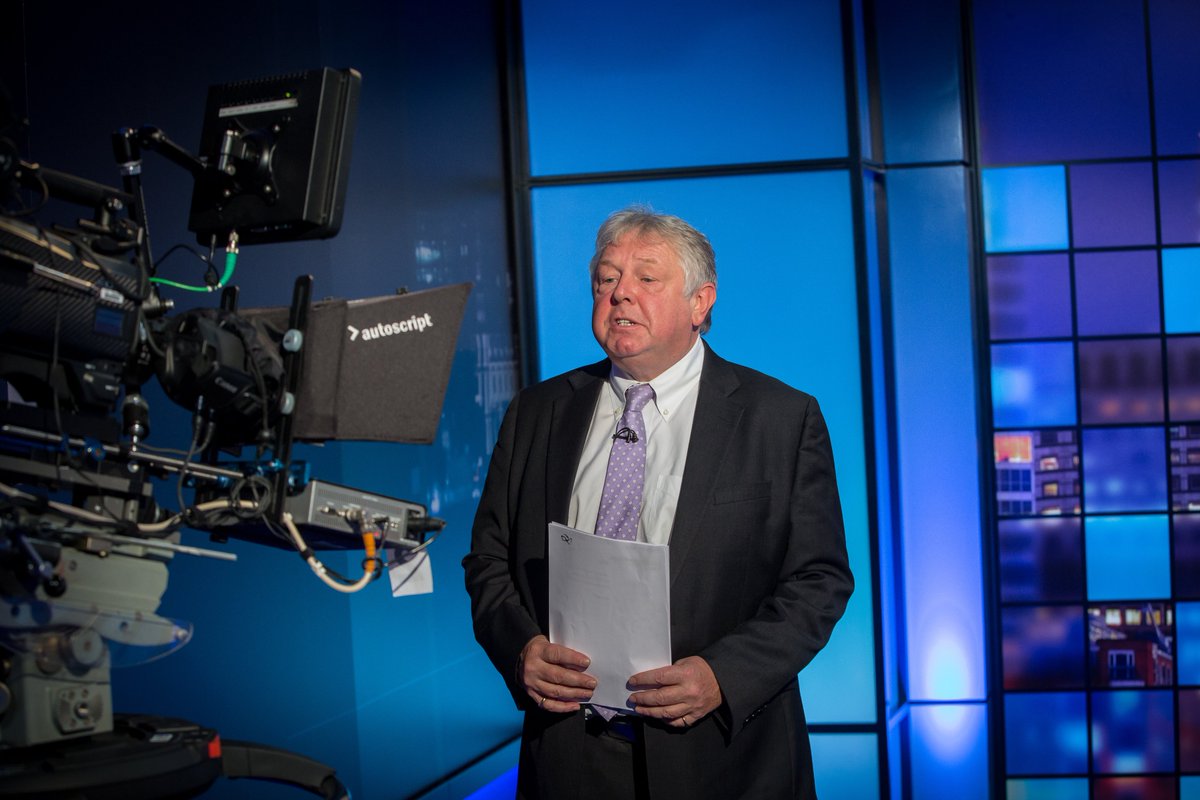 "After the News" is a live topical discussion program for ITV debates Britain's biggest talking points and featuring a range of guests from news, politics and popular culture.
Hosted by Emma Barnett and Nick Ferrari, the show's format relies on two guests with passionately-held and differing views for discussions on a range of stories and issues.
The "After the News" look centers around an elegant blue color palette accented by cityscape imagery.
A long wall of the show's set features a backdrop featuring a grid of squares in varying shades of blue and transparency levels, some of which allow the nighttime city view to show through.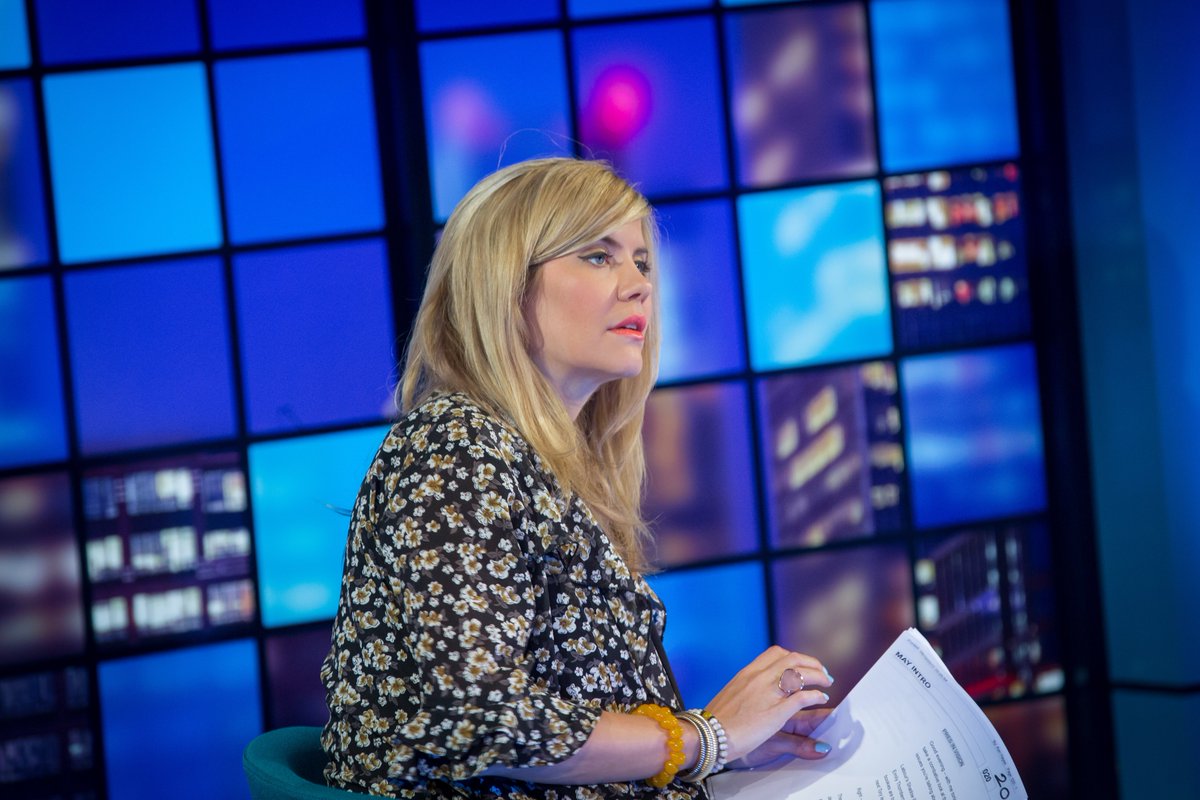 In the corner is an internally lit column made of rectangular shapes, with a video wall to the left that is used as both a background element and for reference during the show's discussion segments.
Both the host and guests are seated in modern chairs at the center of the space around an internally illuminated coffee-table style piece.
The rectangular and square shapes are mirrored in the show's open as smaller accents that dodge and zip around the screen along with a mix of colorized imagery, typographic elements and angled shapes.