It's Facebook official: CBS updates 'Evening News' social media profiles with Jeff Glor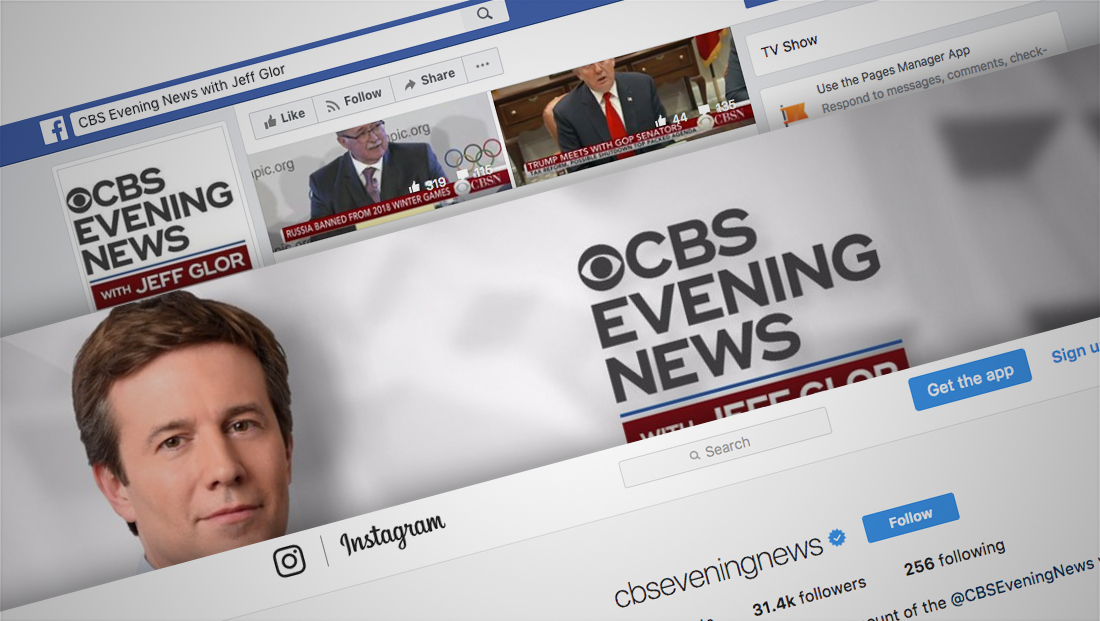 The "CBS Evening News" and Jeff Glor are Facebook official (and Twitter official and Instagram official).
The network updated is major social media profiles to include Glor's name, new show logo and related imagery Monday evening.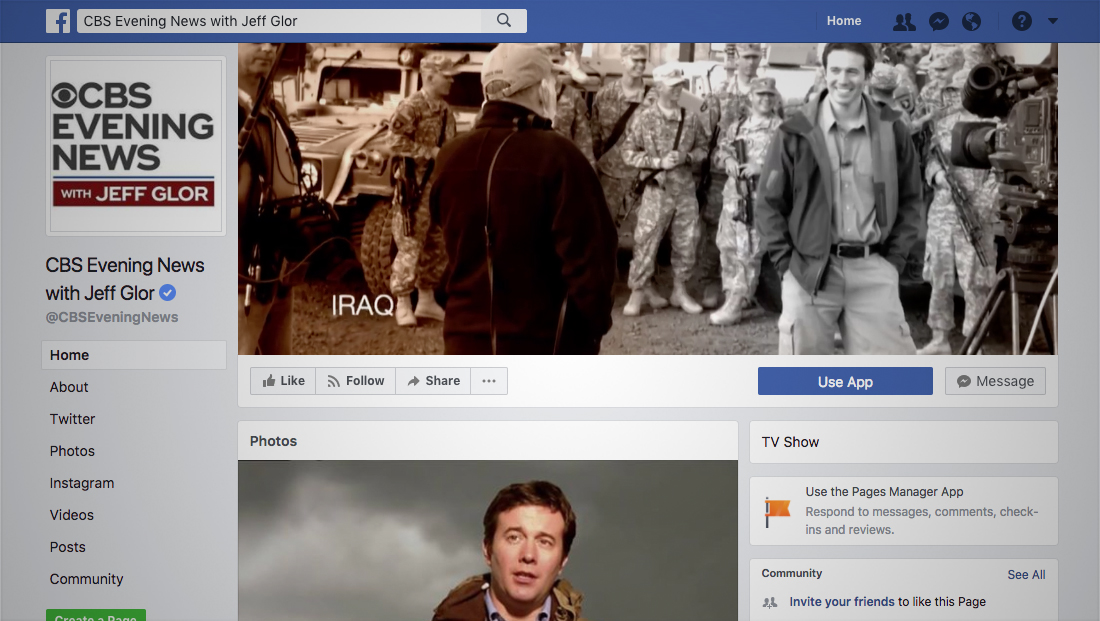 The broadcast's Facebook page title has been updated to read "CBS Evening News with Jeff Glor" (just like it previously included his predecessors names) and is also now boasting a video showcasing Glor as its "cover" image.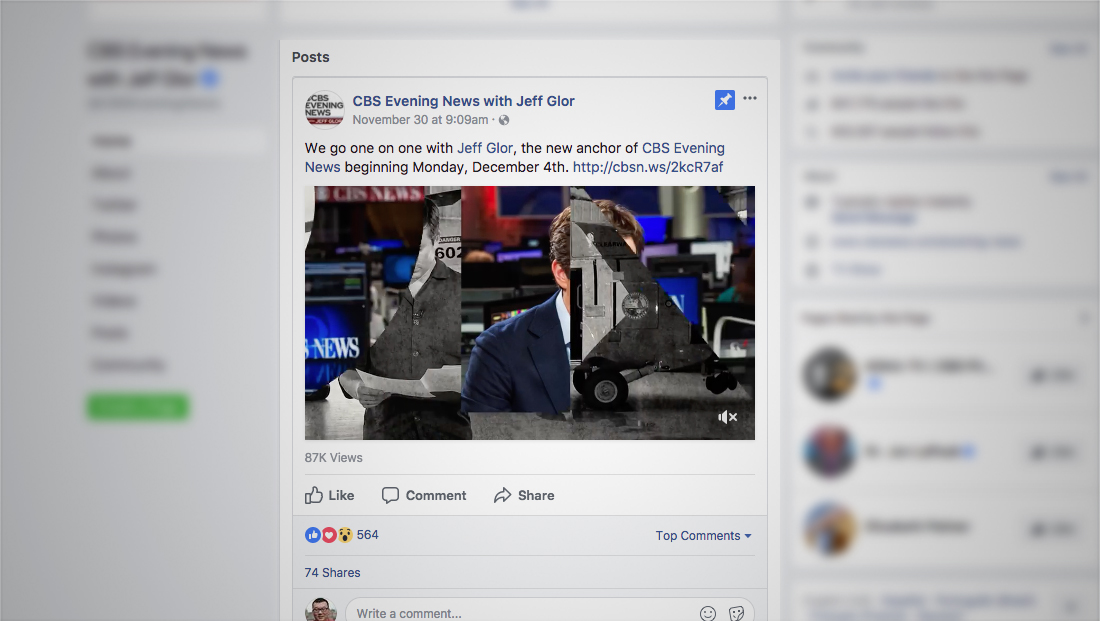 The network also updated its Facebook profile image with the stacked version of the show's new logo, though the design doesn't work well in the alternate circular rendering, causing an awkward crop (in case CBS is reading, here are some tips on how to fix that).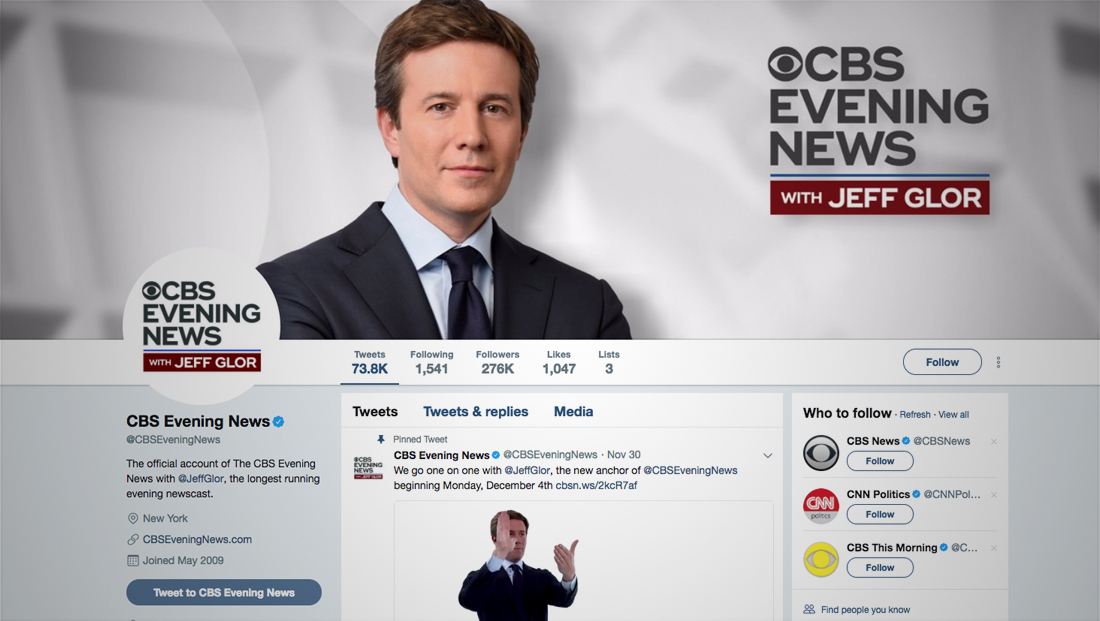 Meanwhile, the show's Twitter page has been updated to feature the new logo, scaled correctly for the platform's circular icon shape as well as a new header image featuring Glor's publicity headshot, the show's logo and a blurred version of the extruded map motif with a subtle CBS eye overlay.
Although Glor's name isn't included in the account name due to space restrictions, Glor is listed in the biography.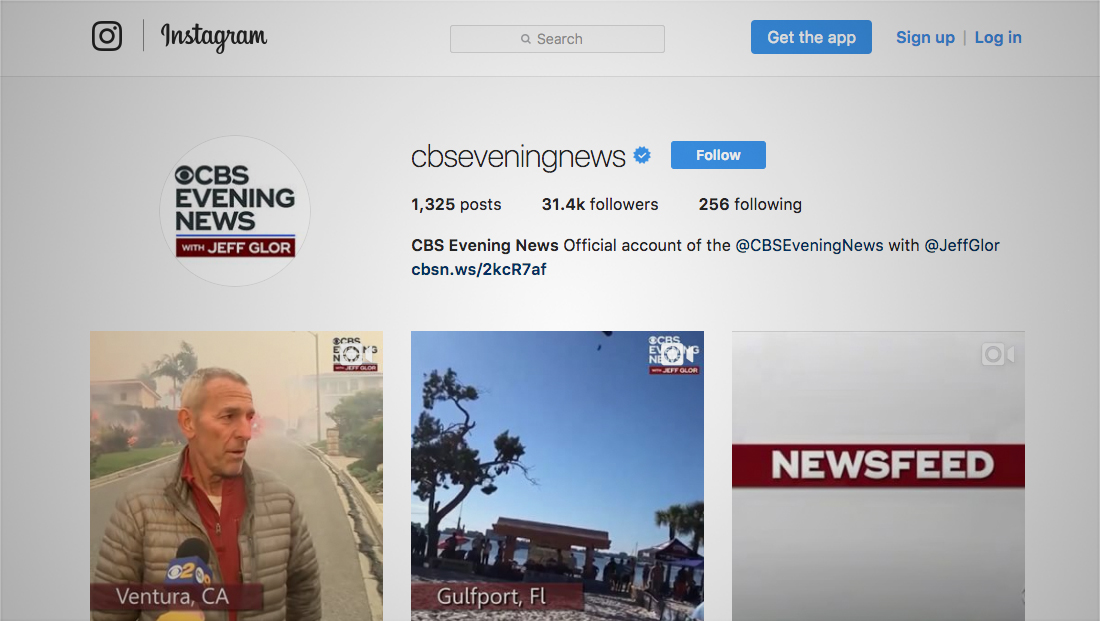 In addition, Instagram has also been updated with the new logo and Glor's name in the bio. The show's new segment, "Evening Newsfeed" is also being posted to the platform.