'Megyn Kelly Today' rings in the holiday season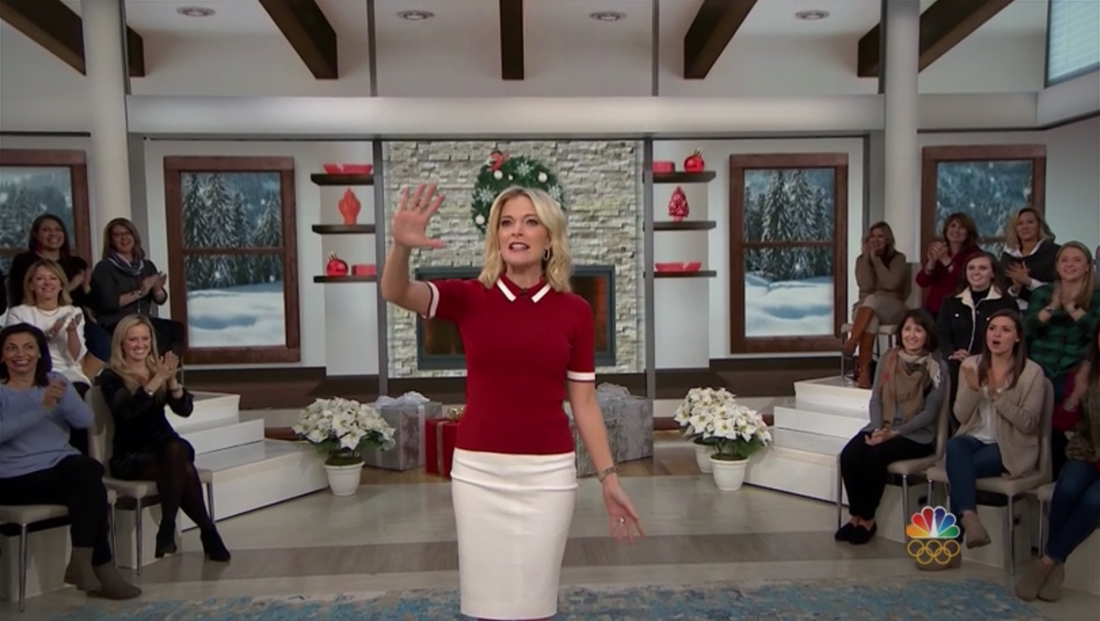 "Megyn Kelly Today" is taking full advantage of the holiday season, with a series of giveaway segments in Studio 6A, which has been decked out with holiday decorations — both real and virtual.
The show is hosting the giveaways under the alliterative name "Megyn's Month of Merry" and is introduced with a full suite of sweeping hand gestures from Kelly.
"Megyn's Month of Merry" on #MegynKellyToday is so big it needs its own choreography from @MegynKelly pic.twitter.com/WsUnvFu5R1

— NewscastStudio (@newscaststudio) December 6, 2017
To celebrate the season, Kelly's studio, 6A, has been decorated with a variety of holiday decorations including towering trees, garland and lighting accents, including a wintery blue wash that is often added to segments.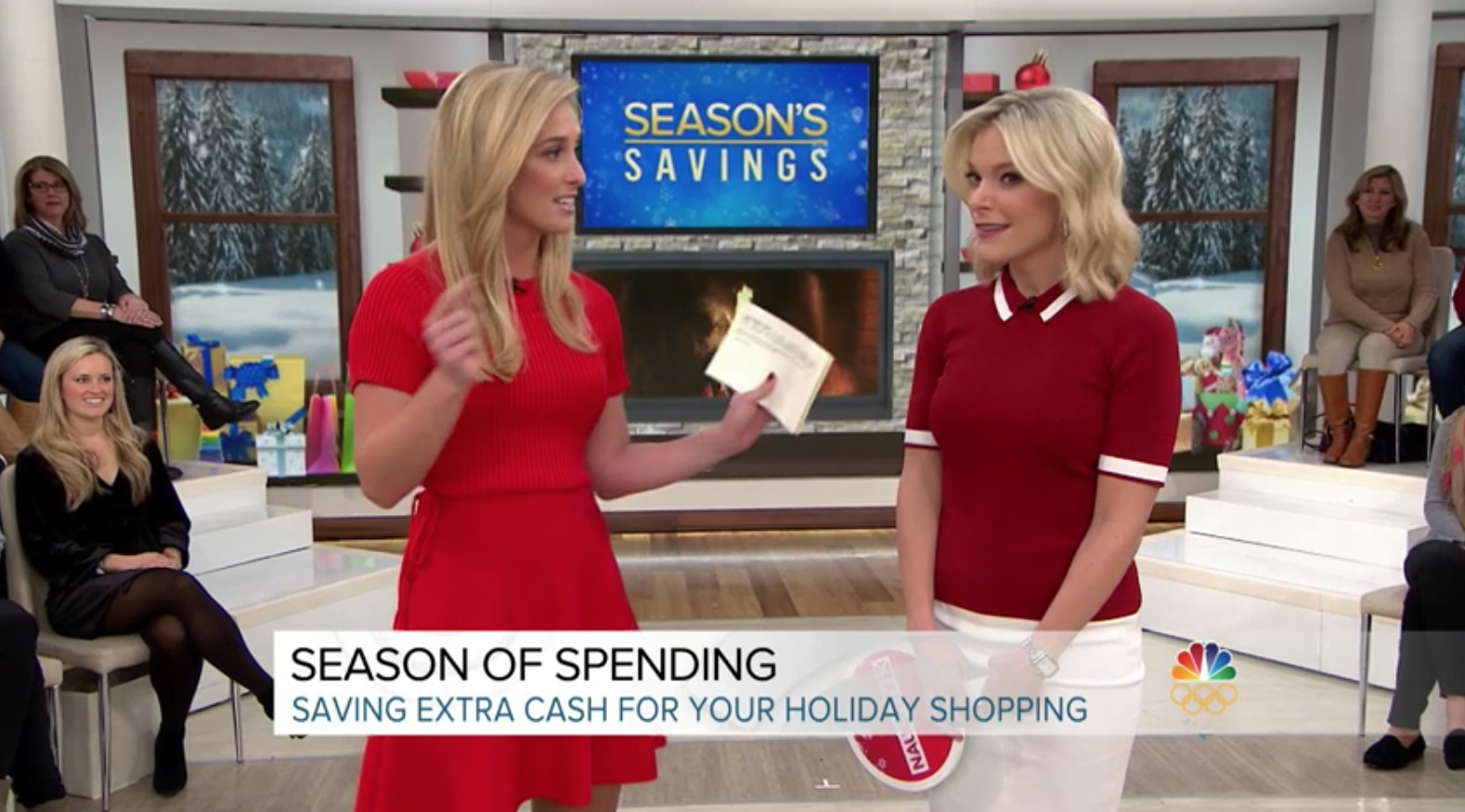 Complementing the real decorations are a series of large graphics fed to the studio's large video walls. Scenes include at least two variations of a living room fireplace scene, once of which, during the "Month of Merry" segment, becomes "frosted over" with virtual ice that then breaks away to reveal a winterscape scene.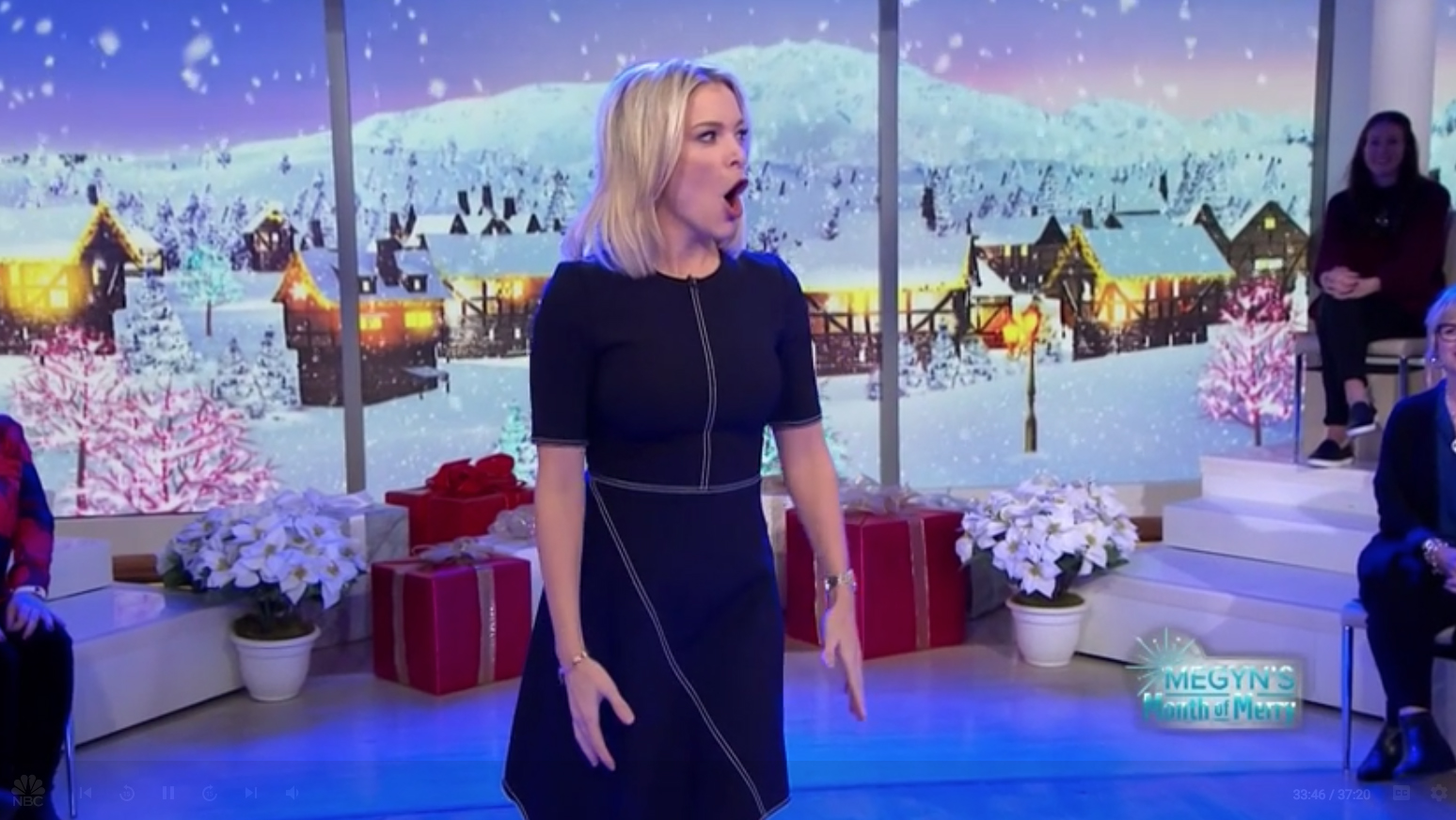 Before letting audience members, including those seated in the area behind home base, see the loot, however, Kelly makes them shout "all aboard" several times.
The "MK Express," a miniature train captained by Alex Ficquette (aka "Alex on the Plaza"), is then driven into the studio loaded with oversized wrapped gifts that, when lifted, reveal the items being given away.
So happy right now! I live for a giveaway. And Megyn has more to come all month. Choo-choo ?#MegynTODAY pic.twitter.com/ZEUbbIyFAM

— Alex Ficquette (@alexontheplaza) December 1, 2017
Perhaps the best part of the reveals, however, was a dig Kelly snuck in just before unveiling the first round of gifts, telling Ficquette "You're going to help me see what's inside of these boxes. This is just like being next to Sean Hannity — no it's (very) different."