CNN adds layers of urgency, data to 'Situation Room' look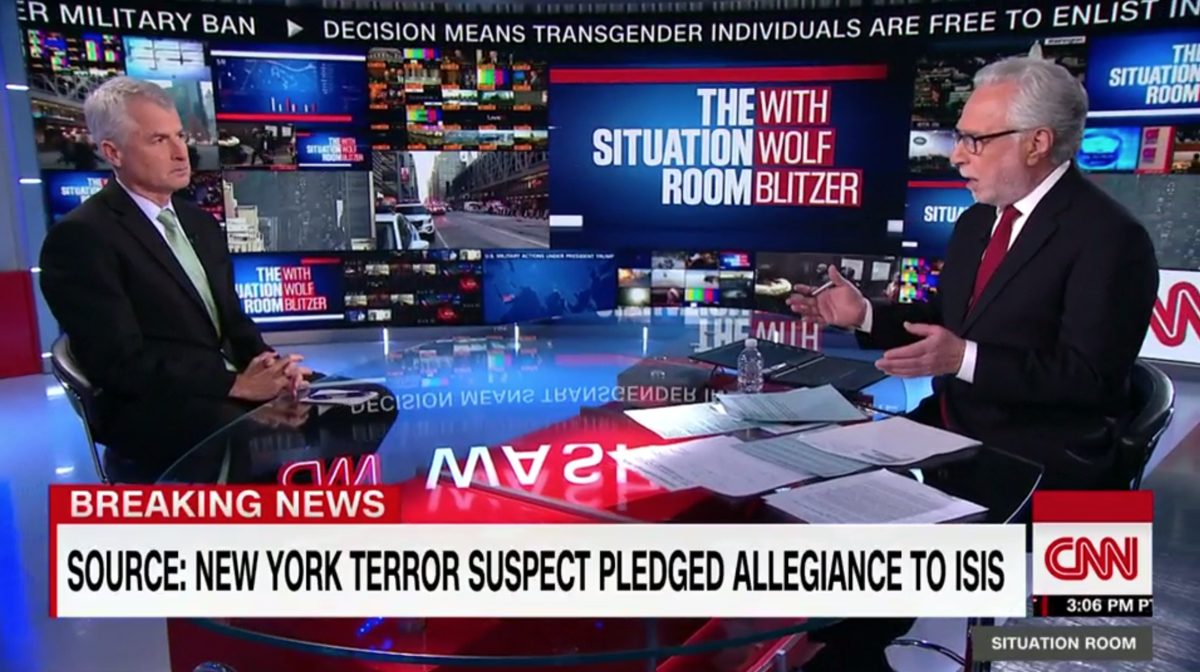 CNN's "The Situation Room" has always had an over-the-top on-air appearance, but a recent update to the video wall behind host Wolf Blitzer takes that to a new level.
Mimicking a control room of sorts, "The Situation Room" has always piped in live feeds from around the world in a multiviewer style display. With the 2015 graphics update, faux charts, data and micro-text were also added as embellishments to the various display loops, along with a virtual set extension of a control room.
The recent update adds many extra layers of live feeds, some tiny compared to the old look which focused on legible stock and fill.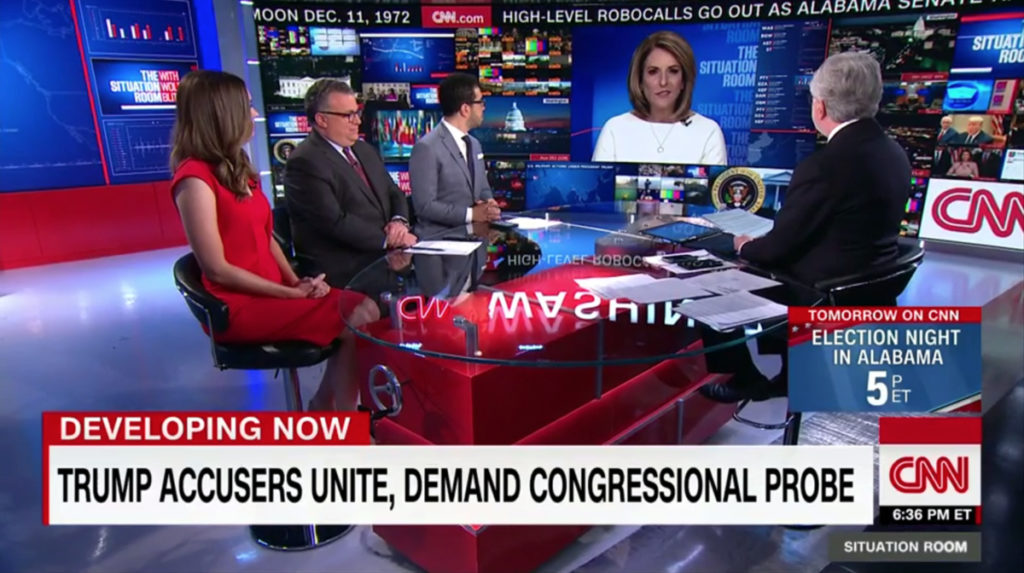 As well, the side walls around the set now include more animated graphics that match the overall look, adding a deeper sense of urgency on-air.
Overall, however, the new additions make wide-shots chaotic, to say the least.