Networks go glitzy for New Year's Eve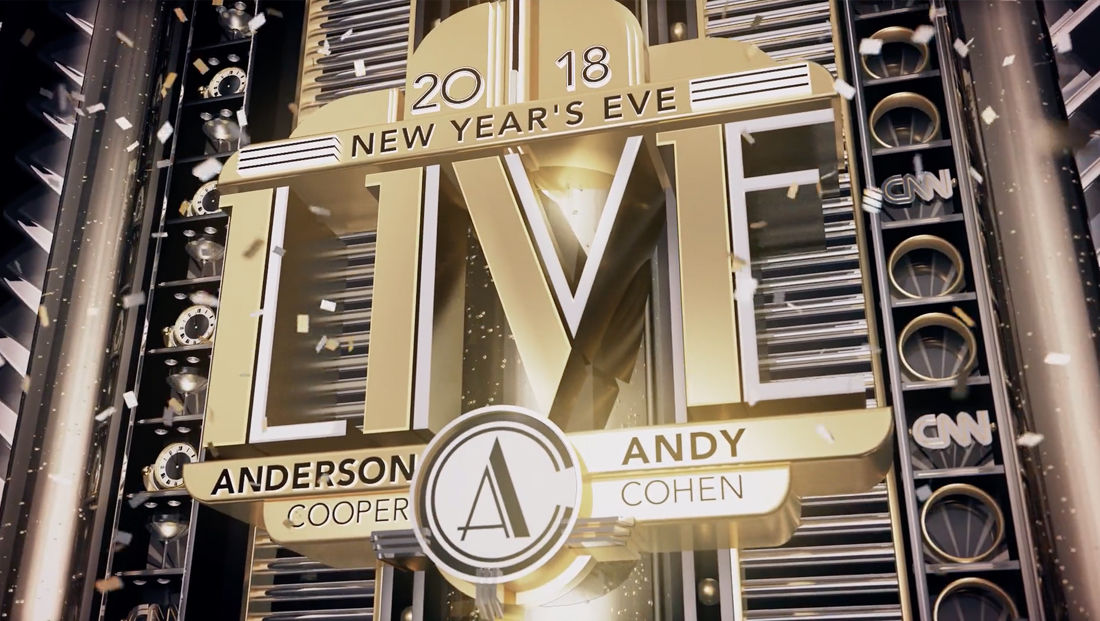 New Year's Eve 2018 saw a mix of new and old hosts sprinkled with glitz and glitter.
On CNN's "New Year's Eve Live," host Anderson Cooper was joined by Andy Cohen along with an updated graphics package and logo.
Revamped 'New Year's Eve Live' on CNN takes home key ratings wins https://t.co/XYKR98QIB8 #TVNews #CNNNYE pic.twitter.com/40xJq3FNVZ

— TVNewsMix (@TVNewsMix) January 4, 2018
The annual special was previously hosted by Cooper and Kathy Griffin.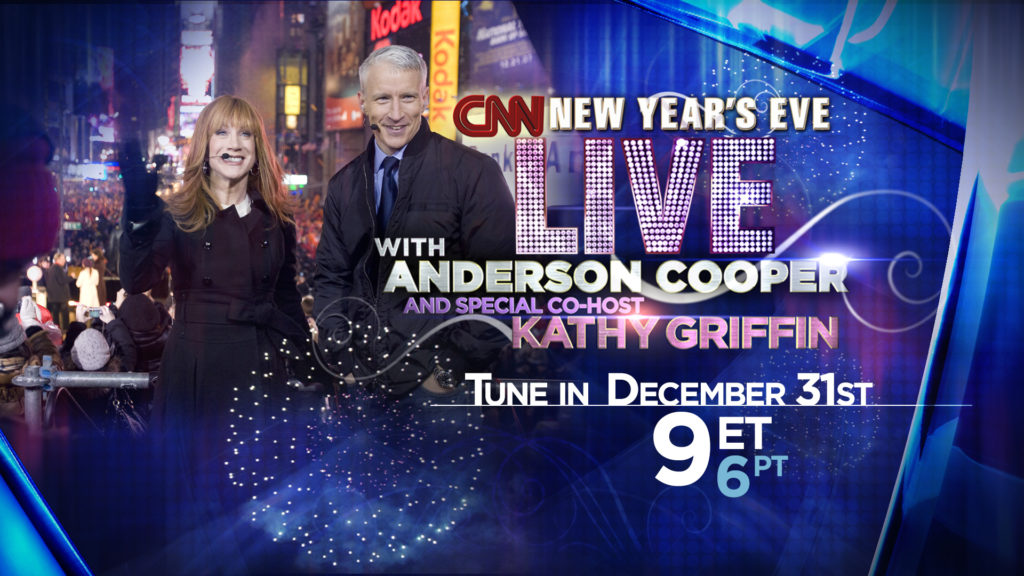 Before this year, the broadcast used a variety of similar looks over the years — mainly centered around disco-ball textures, fireworks, geodesic spheres and a blue and violet color scheme.
With Cohen taking Griffin's place, CNN redesigned the look in a metallic gold and warm silver design with art deco inspired elements — though the gold shade was on the lighter side.
The emphasis is centered around an oversized render of "live" in a elegant sans serif font surrounded by a variety of 3D rectangular elements with curved corners and horizontal slats.
The hosts' names, meanwhile, were placed below in a non-CNN Sans font with a circular icon with an "A" ringed by a somewhat hidden "C" — a reference to the hosts' shared initials.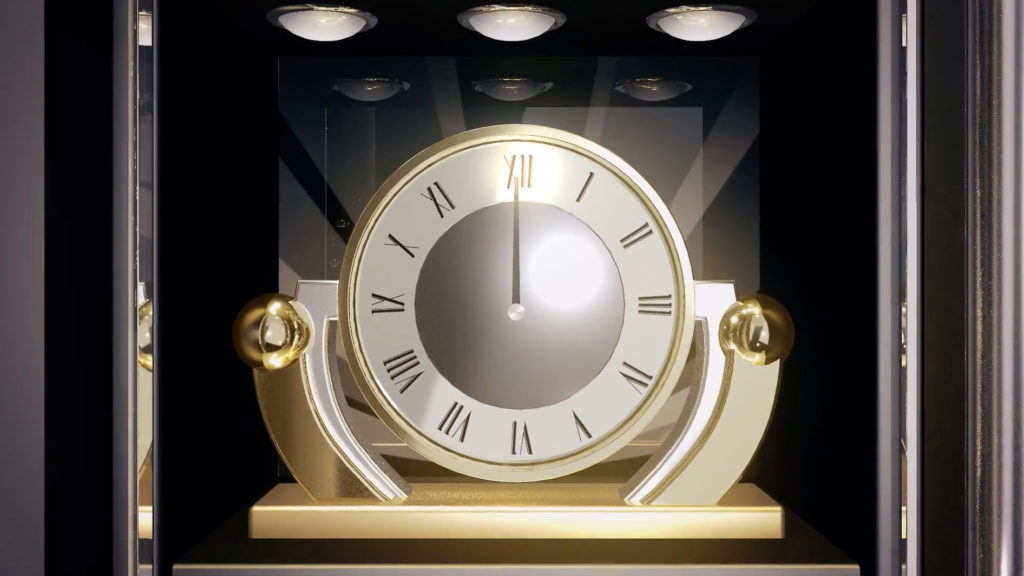 Other elements included virtual "nooks" with clocks, cocktail glasses, the CNN logo and circular rings.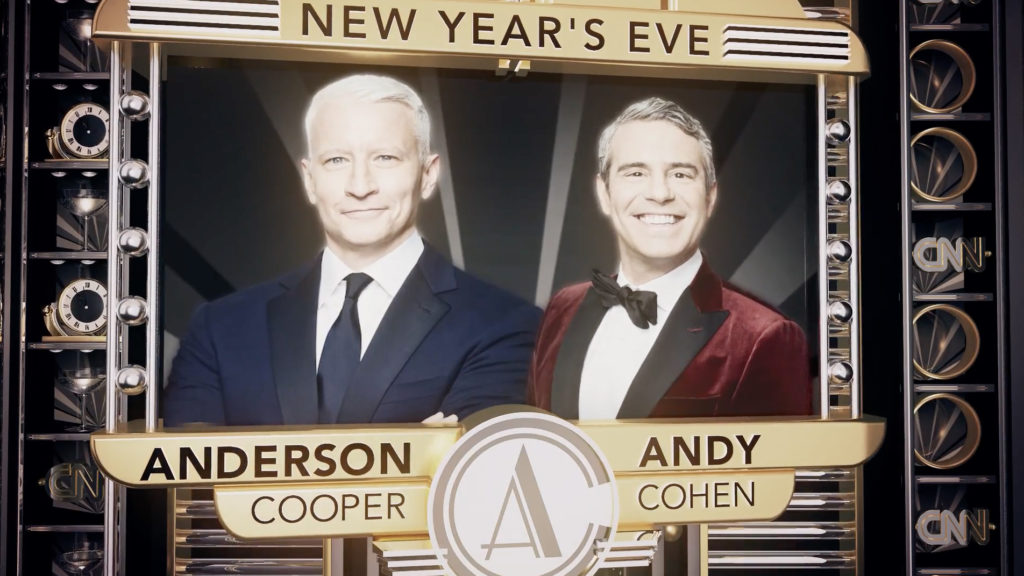 Other elements included large animated typographic wipes.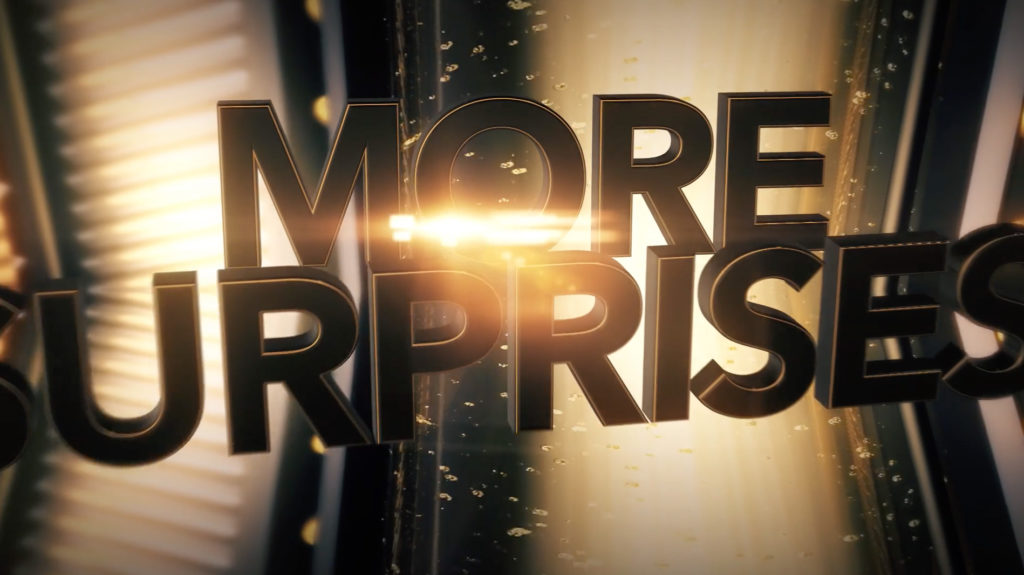 The CNN logo, rendered in the silver and gold, was also used as a wipe.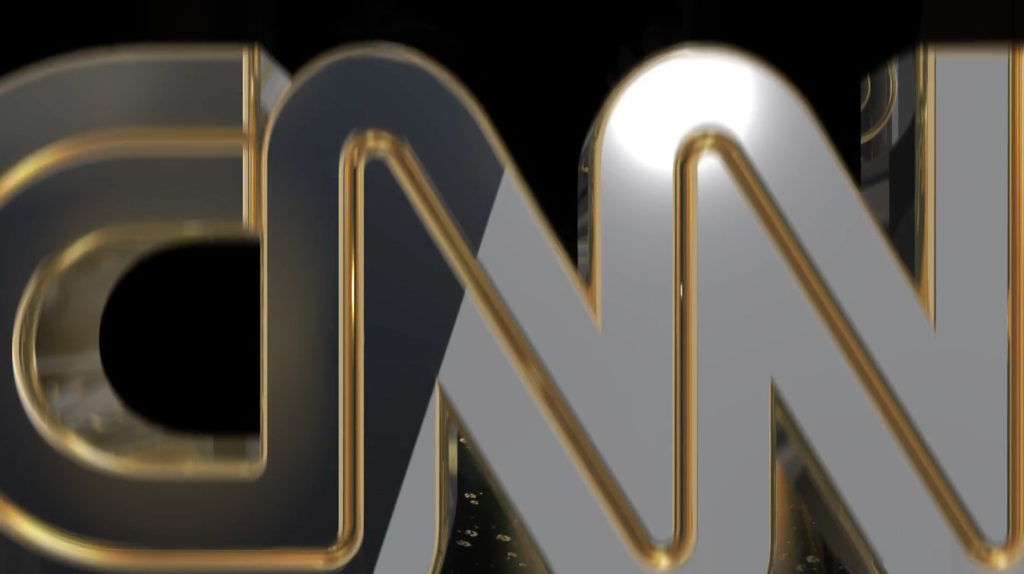 The gold color scheme was also used throughout the show, including special lower thirds and the network's countdown click in the lower left.
The network opted to keep its normal bug, which looked a bit odd, especially since it switched the box under the bug that normally houses the show name and hashtag to the gold tone as well.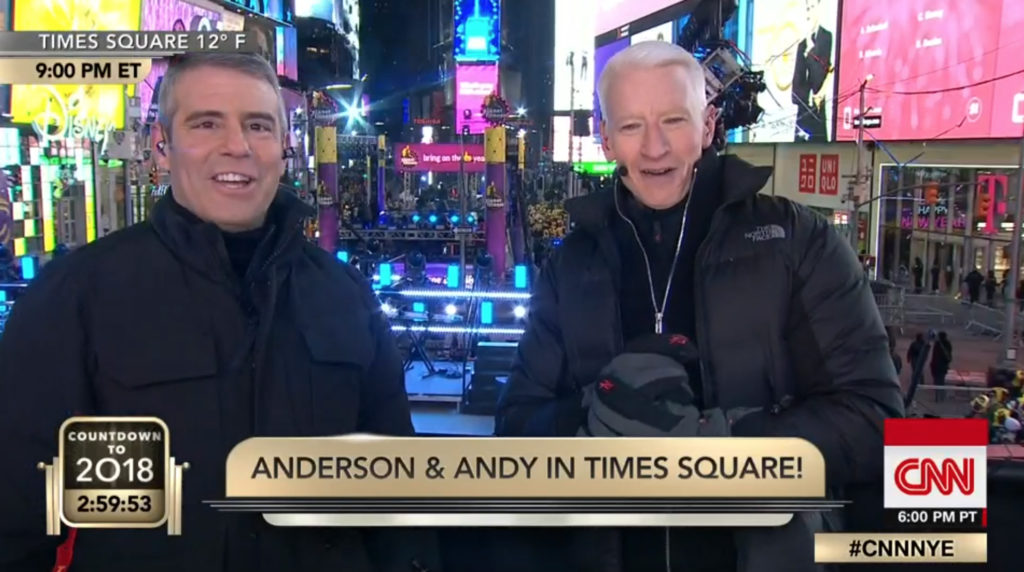 A larger scale (and brighter) example of the color scheme were in a large, fullscreen map showing the network's coverage locales.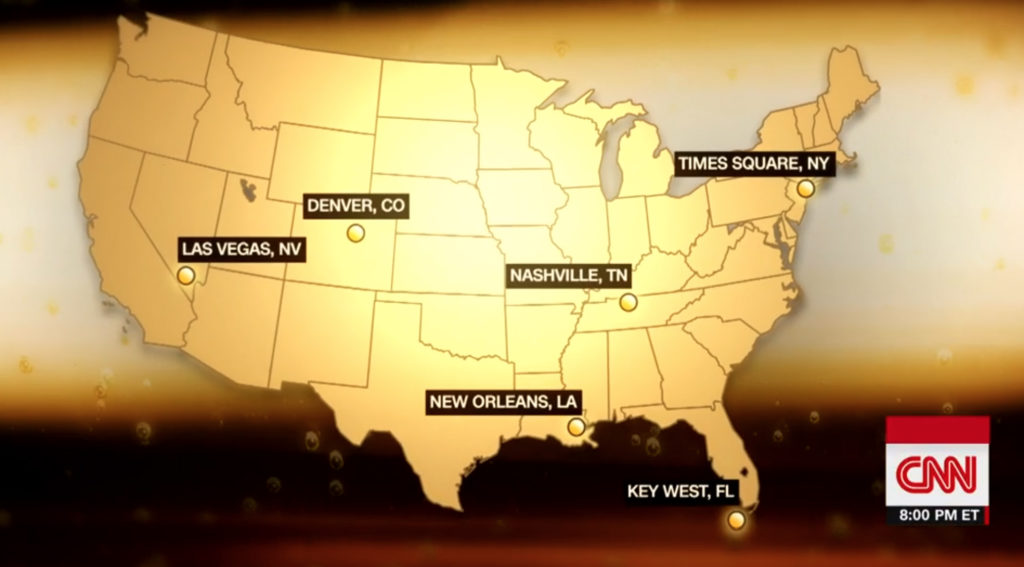 Overall, in addition to getting a new host, CNN also debuted a fresh and sophisticated new look. The careful selection of a lighter shade of gold did, for the most part, prevent the look from looking too old fashioned.